US Open 2018: Nadal survives 5-set thriller against Thiem
US Open 2018: Nadal survives 5-set thriller against Thiem
Sep 05, 2018, 12:43 pm
2 min read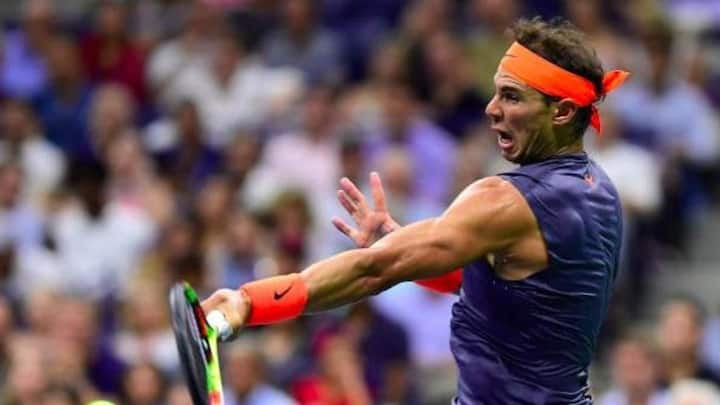 Rafael Nadal survived an onslaught from Dominic Thiem to progress into the semi-finals of the US Open 2018. The duo battled for 4 hours and 49 minutes at the Flushing Meadows as the Spaniard, finally, won the 5th set tie-breaker. Nadal, who lost the first set, pocketed the thrilling tie 0-6, 6-4, 7-5, 6-7, 7-6. Here is more on the same.
Nadal eyeing his second Slam of the year
Defending champion Nadal will be up against Juan Martin del Potro in the semi-final. Nadal is looking to win his second Slam of the year. He, earlier, won the French Open this year. There is a possibility that he could face Djokovic in the finale, provided both the players win their matches. The quarters match finished at 2:03 AM local time.
Nadal's words of encouragement for Thiem
Nadal stated after his victory that Thiem is really good. He is a fighter with the right attitude to win big tournaments. "I said to Dominic: 'I'm very sorry and keep going.' He has plenty of time to win. He will have his chances in the future without a doubt," Nadal said. He also added that this was a great battle.
Thiem tests Rafa in cracking match
Credit to Thiem for a superb start as he handed Rafa a rare bagel. The 24-minute opening set left everybody stunned. For the third time, Nadal was tested at the US Open, this year, and on all three occasions he came out stronger.