Players who can come close to breaking Sachin Tendulkar's records
Players who can come close to breaking Sachin Tendulkar's records
Sep 04, 2018, 11:00 pm
2 min read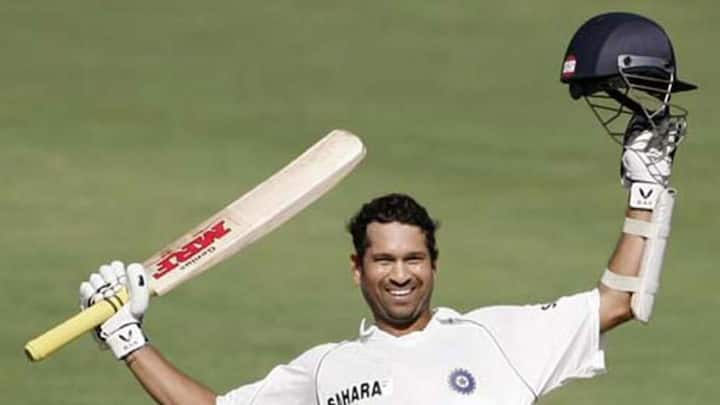 Many pundits believed that England's Alastair Cook would have gone on to break Sachin Tendulkar's Test records. But the southpaw has decided to hang up his boots post the Test series against India. Cook has managed 12,254 runs in Test cricket and is set to retire at the age of 33. Here we decode the possibility of young guns breaking Sachin Tendulkar's records.
Cook came close to surpass Sachin
Sachin scored 15,921 runs in Test cricket with 51 centuries at an average of 53.78. Sachin played cricket till the age of 40 and if Cook would have gone on to play Test cricket for another 5-6 years, then there was a possibility that Cook would have toppled Tendulkar. But being out of form forced the former England captain to take this decision.
Can anybody claim Sachin's Test record?
With Cook retiring, cricketers who can think of going past Tendulkar's tally of runs are Virat Kohli, Steve Smith, Joe Root and Kane Williamson. These four are part of the 'Fab Four' of this generation. But it will be an uphill task for these modern-day stars. Besides Williamson, the other three batsmen have crossed 6,000 runs in Tests. They need close to another 10,000.
Kohli the only one that can pip Sachin in ODIs
As far as ODIs are concerned, Tendulkar sits atop with 18,426 runs. He also smashed a whopping 49 centuries. Going by today's cricket, only Virat looks like the player who can surpass Sachin in this format. The 29-year-old Indian skipper has 9,779 runs, including 35 centuries. He needs 14 more to equal Sachin and 15 to surpass him. Can we see Kohli do it?
Kohli needs to maintain consistency in ODIs
Kohli can also go past him, in terms of runs, provided he keeps scoring freely. If Virat can play for another 7-8 years maintaining the same form, Tendulkar's ODI records could be broken. For now, it's a mammoth task for anyone to think that far.