NBA: Here are the records held by Boston Celtics
NBA: Here are the records held by Boston Celtics
Sep 23, 2019, 11:40 pm
2 min read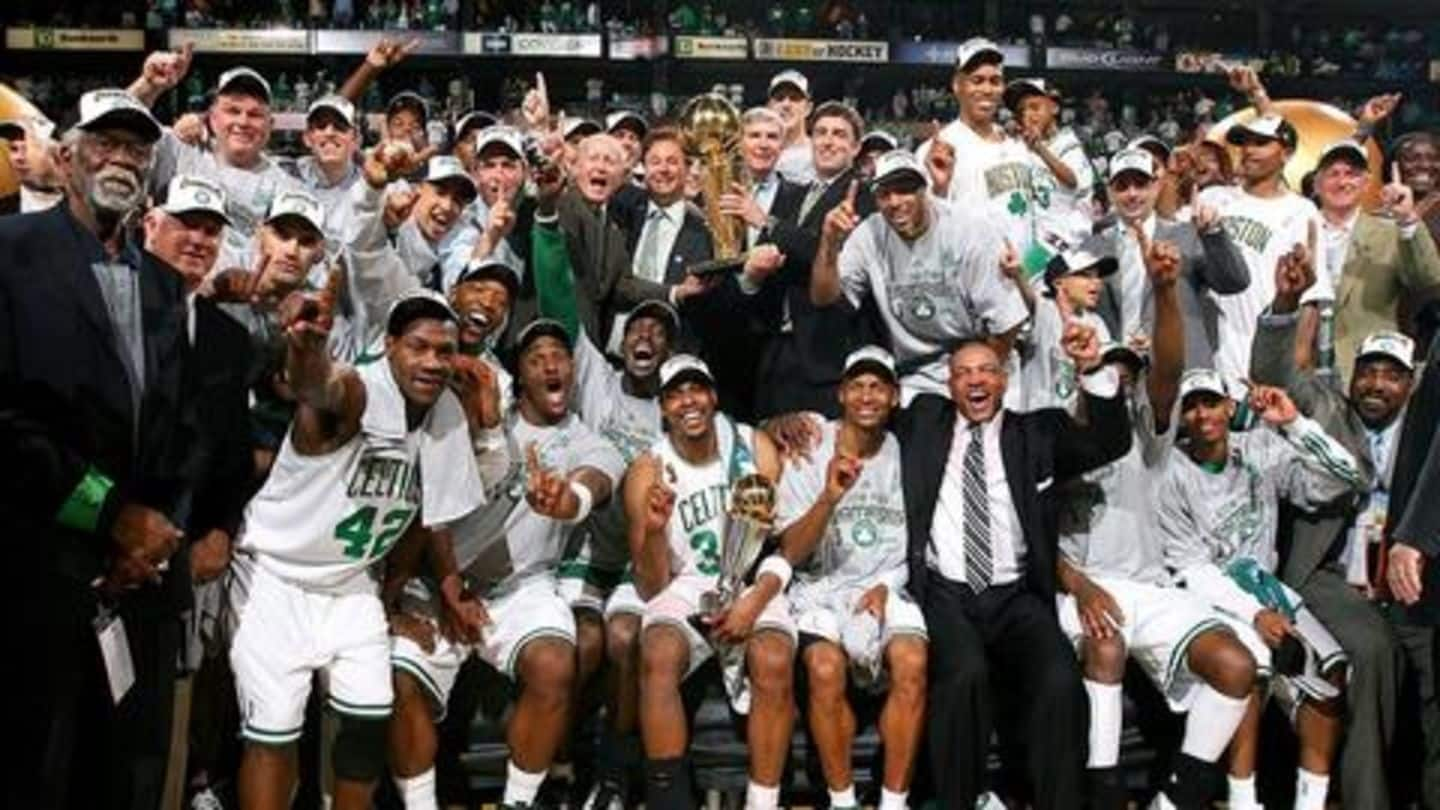 The National Basketball Association (NBA) is the best basketball league in the world and has produced some legendary players over the years. And, Boston Celtics remain one of the most successful teams, having won a number of titles and created legends like Bill Russell and Shaquille O'Neal. On the same note, we take a look at the records held by the Celtics.
Most NBA Championship titles
The first and most notable parameter to judge a team's performance is by the number of titles. In their 73-year history, Celtics have won the championship a record 17 times. While they won their maiden title in 1957, their last championship win was back in 2008. They also hold the record of winning the most number of consecutive championships, eight in a row (1959-66).
Best home season in 1985-86
The home venue of the Celtics, TD Garden, has a reputation of hosting the best NBA matches in the history. Meanwhile, the 1985-86 season remains special for Celtics fans and holds a special place in the record books. It was this very season, Celtics finished the season with a 40-1 win-loss record at home, with their only loss coming against Portland.
Most assists by an individual in a half
A number of players hold records for their respective teams when it comes to most assists in a match. However, it is Bob Cousy who holds a special one for the Celtics, as he produced 19 assists in a single half. While it may look like a small figure, but 19 assists in a game itself is world-class, let alone in a half.
This is another epic record. As a player, the record for the most number of championship wins stands with former Celtics center Russell. He won a total of 11 NBA Championships in his 13-year prolific career with the Celtics. He is followed by Sam Jones, also of Boston Celtics, who won 10 championships in his 12-year career.
Compared to today's NBA matches, there was a time when scoring 100 points used to be an uphill task. Still, the Celtics created a miracle in 1956 when they scored the most points in their history one could have only dreamt of. Playing against Minnesota Lakers, Celtics scored a mammoth 173 points, scoring 3.6 points per minute. Detroit hold the all-time record of 186.