Neymar might join this Premier League club: Details here
Neymar might join this Premier League club: Details here
Sep 23, 2019, 03:52 pm
3 min read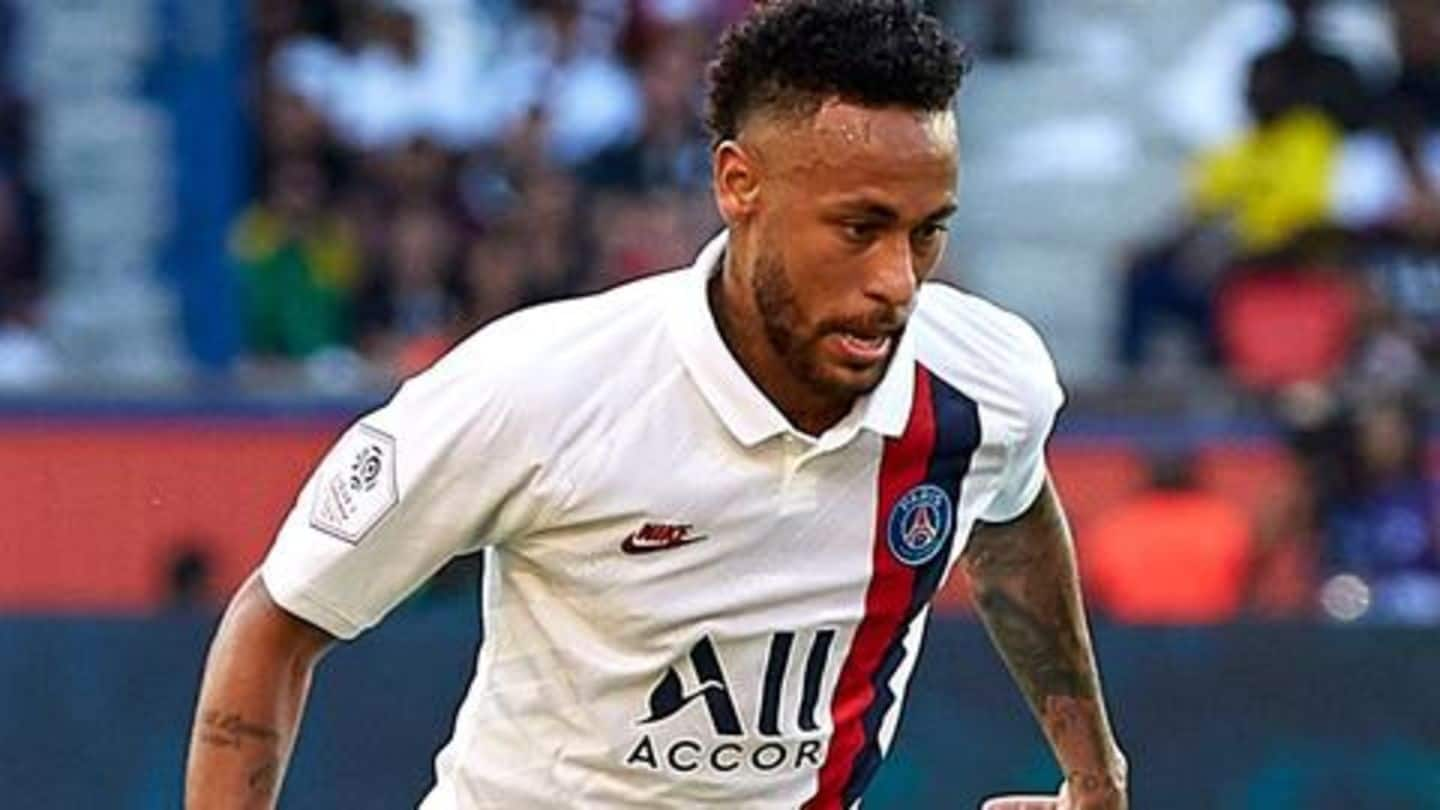 In a shocking development, it is being reported that Brazilian superstar Neymar might have secretly agreed on terms to join Premier League giants Manchester United, as he looks to make a move out of Paris Saint-Germain (PSG). The report also states that he is no longer interested in moving back to Barcelona, and they are also not interested in him. Here are further details.
Neymar reportedly agrees to a €230 million move to United
As per a report by Don Balon, Neymar has agreed to terms with multiple time English champions Manchester United. The move has been pegged at €230 million. The development comes as Neymar believes that Barcelona lacked interest in him and they did not try enough to sign him back. Meanwhile, United would reportedly also play him a salary of €50 million.
Neymar is unhappy in Paris
Right now, Neymar is reportedly unhappy at PSG. He has not been able to make the desired impact with the French champions. Further, he has remained mostly injury prone, as the club missed his services in a lot of important matches. Meanwhile, he tried to force a move back to Barcelona. However, there wasn't any concrete answer on it by the Spanish champions.
Barcelona pulled out of Neymar deal citing sustainable investment
Recently, Barcelona CEO Oscar Grau had said that while the club was interested in signing Neymar back, their financial stability compelled them to think otherwise. Meanwhile, Barca's La Liga rivals and giants Real Madrid too were reportedly interested in acquiring the services of Neymar, but pulled out eventually citing his longevity.
Grau also felt PSG were not willing to sell Neymar
"We made a very big effort to get Neymar, we did everything possible. We made two offers, one including players and one without them, but we got the feeling PSG never wanted to sell him," Grau had said on this failed move.
Neymar to stay at PSG for a season more
As of now, Neymar has to stay with PSG for quite a few months, regardless he likes it or not. While he still has a chance to move out in January, it is highly unlikely that the clubs would make such a big investment during that transfer window. Moreover, Neymar would try his luck at the UEFA Champions League success with PSG.
Will Neymar succeed at Old Trafford?
Neymar had made a genuine impact after moving to Barca. However, the same has not been the case this time, especially given his injuries. Analyzing his move to England, it could get even worse as English football is known to be brutal. While other Brazilians have had success in England, Neymar's injury-prone body might act as a hindrance.
Is United genuinely interested in Neymar?
While this might sound as exciting news, especially for the United fans, the author doubts the credibility of the report. Moreover, he also questions if United are willing to make such an investment, as it is something that they have traditionally not done. But, in case United go ahead with the deal, it could be their signing of the decade.