It's Novak Djokovic vs Rafael Nadal in Australian Open final
It's Novak Djokovic vs Rafael Nadal in Australian Open final
Jan 25, 2019, 05:25 pm
2 min read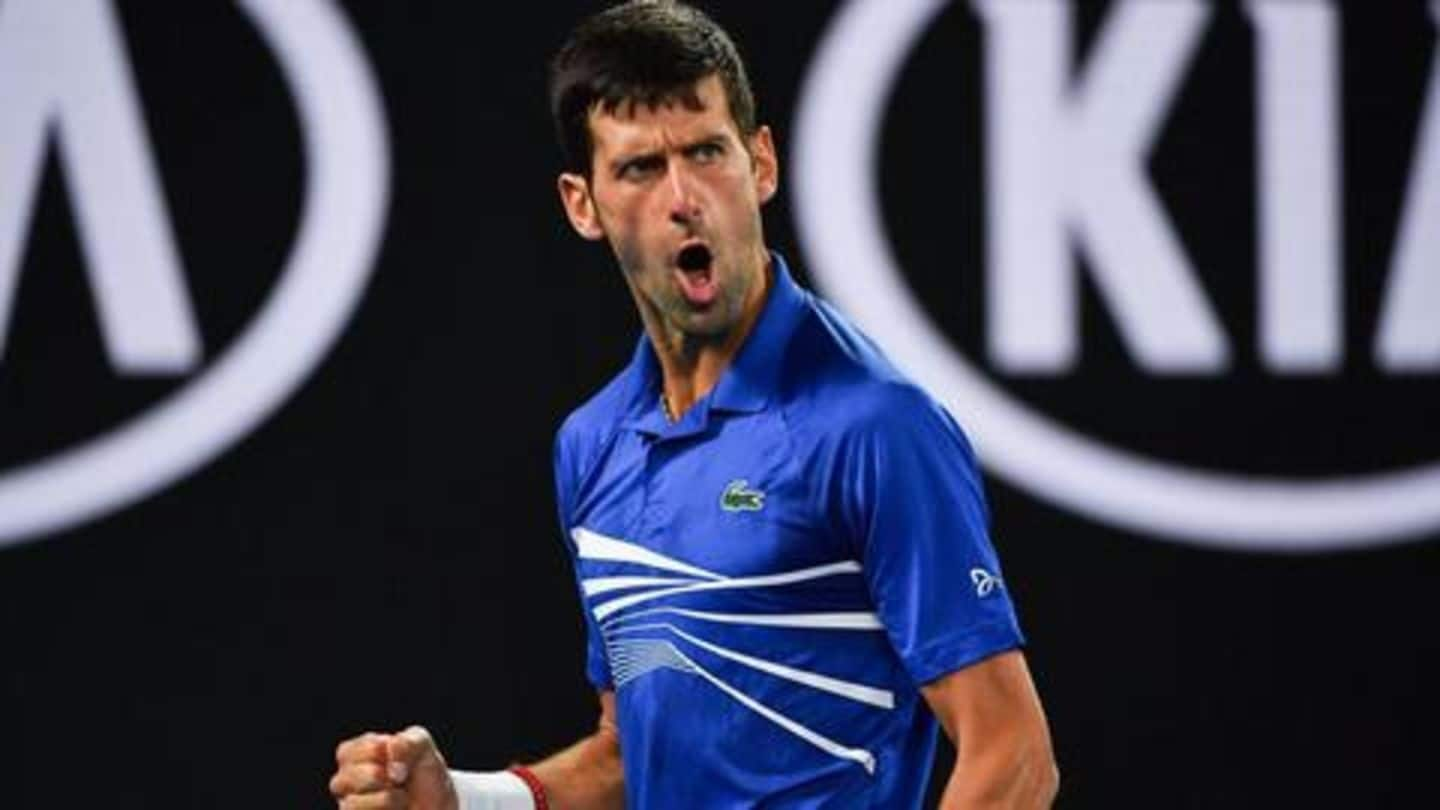 Men's singles tennis star Novak Djokovic has continued to roar in Grand Slam tournaments. After winning the Wimbledon and US Open in 2018, the Serbian has booked a berth in the final of the Australian Open 2019. Djoker has been in stunning form and he brushed aside Lucas Pouille 6-0, 6-2, 6-2 in the semis. Now it's a finale battle against Rafael Nadal next.
Djokovic surges past Lucas Pouille
The world number one tennis player took just one hour and 23 minutes to dispatch Pouille. It was a mismatch of sorts in the manner in which Djokovic dismissed his opponent. The 31-year-old broke serve seven times against the 28th seed. Pouille had made his first ever semi-final appearance in a Slam event. And he couldn't have done much to stop someone like Djokovic.
Some interesting numbers for Novak Djokovic
Djokovic, a 14-time Grand Slam winner, is looking to win a seventh Australian Open crown. A victory against Rafa on Sunday would move him clear of Roy Emerson and Roger Federer (6) in terms of all-time Slam wins in Melbourne. Djokovic could also go past Pete Sampras (14) in terms of total Slams won by male players.
I think that self-belief always prevails: Djoker
"I think that self-belief always prevails. There was always part of me, and still is, that believes I can play this way. I think that's the key. Always relying on your qualities and trusting the process will turn out the way you want," said Djokovic.
Djokovic books first AUS Open final since 2016
Djokovic and Nadal have pocketed a total of 31 Grand Slams titles between them. The Serbian has reached the final of the Australian Open for the first time since 2016. Meanwhile, Nadal last played a final here in 2017. Djokovic has also reached a seventh Australian Open final. Interestingly, he has won all of his six finals here.
Head-to-head battles between Djokovic and Nadal
In head-to-head battles between the two legends, Nadal leads 4-3 in Grand Slam finals. In overall Slam matches between the two, Nadal also has a 9-5 lead. In overall career matches, Djokovic leads Nadal 27-25. Djokovic beat Nadal in 2012 Australian Open final.