PM announces setting-up of Task Force for next three Olympics
PM announces setting-up of Task Force for next three Olympics
Written by
Akriti Asthana
Aug 27, 2016, 03:06 pm
2 min read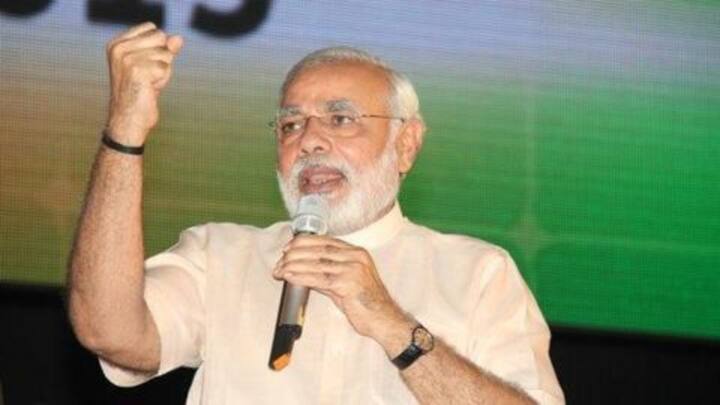 At the Council of Minister's meeting, PM Narendra Modi declared setting up of a Task Force over the next few days to chart out a comprehensive action plan for the next 3 Olympic Games in 2020, 2024 and 2028. The Task Force will prepare an overall strategy for the sports facility, training, selection procedure and will include experts from India as well as abroad.
Apart from preparing overall strategy, the team of experts will look for solutions to make officials accountable, and address charges of apathy and lack of interest. PM wants the task force in place with a long-term plan for three Olympics and address the requirements with regard to training and sports infrastructure. He also asked for reports on the doping charges against wrestler Narsingh Yadav.
India's unsatisfactory performance at Rio 2016
India had sent the biggest ever contingent of 118 athletes to Rio, but could win only two medals. The country finished 67th in the medal standings with a silver won by PV Sindhu in badminton and a bronze by Sakshi Malik in women's freestyle wrestling. This highlighted the struggles of Indian athletes and problems of lack of support and facilities faced by them.
Indian officials' shameful conduct
The influence wielded by politicians in national and state-level sports bodies was brought to the forefront. Sports Minister Vijay Goel was threatened by the organizers to cancel his accreditation for his aggressive and rude behaviour. Athletes were ill-treated as they were made to travel in economy class, Indian desk went unmanned during women's marathon and the Chief Medical Officer appointed was not qualified enough.
The Target Olympic Podium Scheme
The athletes were given support under the Target Olympic Podium (TOP) scheme. Initiated by former sports-minister Sarbananda Sonowal under 'Mission Olympic Cell' in which out of 118 athletes, 67 received Rs.17.1 crore. An additional Rs.13.7 crore was provided through various national sports federations, taking the total expenditure to Rs.30.8 crore, which is about 60% of the money now being showered on the two medal winners.
Laurels showered on top performers
Sindhu has been promised Rs.13 crore and Malik Rs.5.6 crore, Babar and Karmakar will be given Rs.15 lakh each. Whereas for training, Sindhu and Sakshi were given Rs.44 lakh and Rs.12 lakh respectively which were just 3.4% and 2.1% of what they are getting now.