#GamingBytes: Popular PUBG player, Shroud, calls new ranking system 'useless'
Last updated on
Oct 11, 2018, 01:17 pm
PUBG is one of the most popular Battle Royales, to be played globally. Recently, its update 22 added a much-awaited ranking system to the game, apart from anti-cheat tools, map selection and radial menus. However, the ranking system has not been well received by the gaming community, with one of the most famous PUBG streamers, Shroud, calling it 'useless'. Read all about it here.
Why are gamers complaining about the ranking system?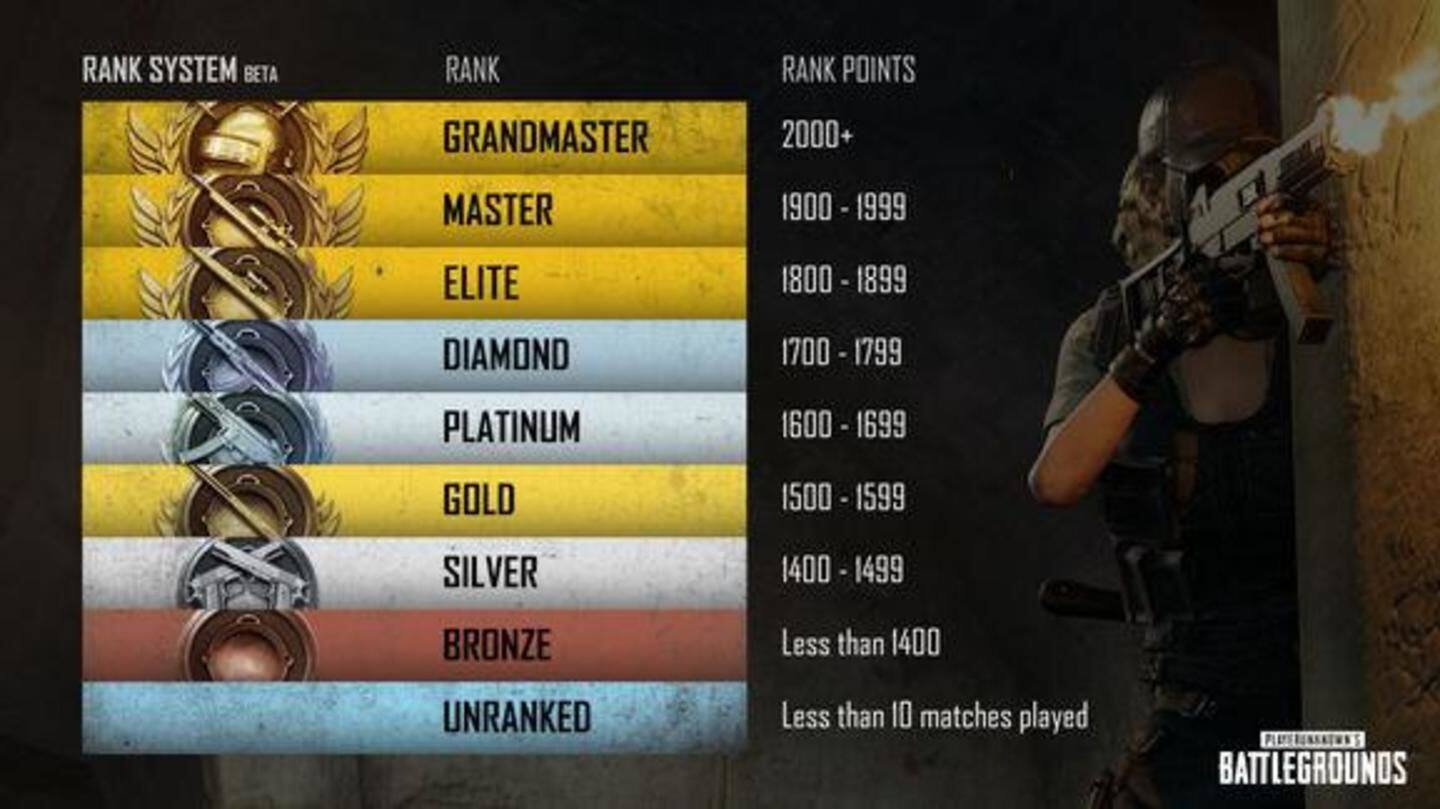 Although the ranking system was anticipated, it turned out that the new system did not affect gameplay at all. Shroud complained about this, saying "you already had a ranking, ranking was already a thing, so all they did is put an emblem next to your ranking, that's literally the only thing that happened." Notably, he did not 'care' about the rest of the update.
Who is Shroud, why should we listen to him?
Michael 'Shroud' Grzesiek is a revered name in the PUBG community. Ex-professional CS: GO player Shroud retired to become a full-time Twitch streamer. His stream enjoys a massive fan following, due to Shroud's easy commentary and in-game skills. In fact, Shroud is so revered in PUBG, that he has his own weapon skin. It would be safe to call Shroud an authority on PUBG.
Unpopular nature of Update 22
Apart from the ranking system being dismissed by Shroud, the new update also faced flak from the gaming community about their regional server-based matchmaking. The matchmaking received backlash for negatively affecting ping rates. Notably, developers have announced they would release a patch, fixing the issue.
PUBG is fighting an uphill battle
PUBG launched the 'FIXPUBG' campaign to improve the gameplay experience. However, its player count (PC version) is still declining and as PUBG faces competition from other titles, the numbers have gone down from 3 million to 1 million average users a day. With Call of Duty: Blackout coming out, this number is expected to be further dented and PUBG must improve to remain relevant.