Decoding the stats of Rafael Nadal at Indian Wells
Decoding the stats of Rafael Nadal at Indian Wells
Mar 09, 2022, 05:47 pm
3 min read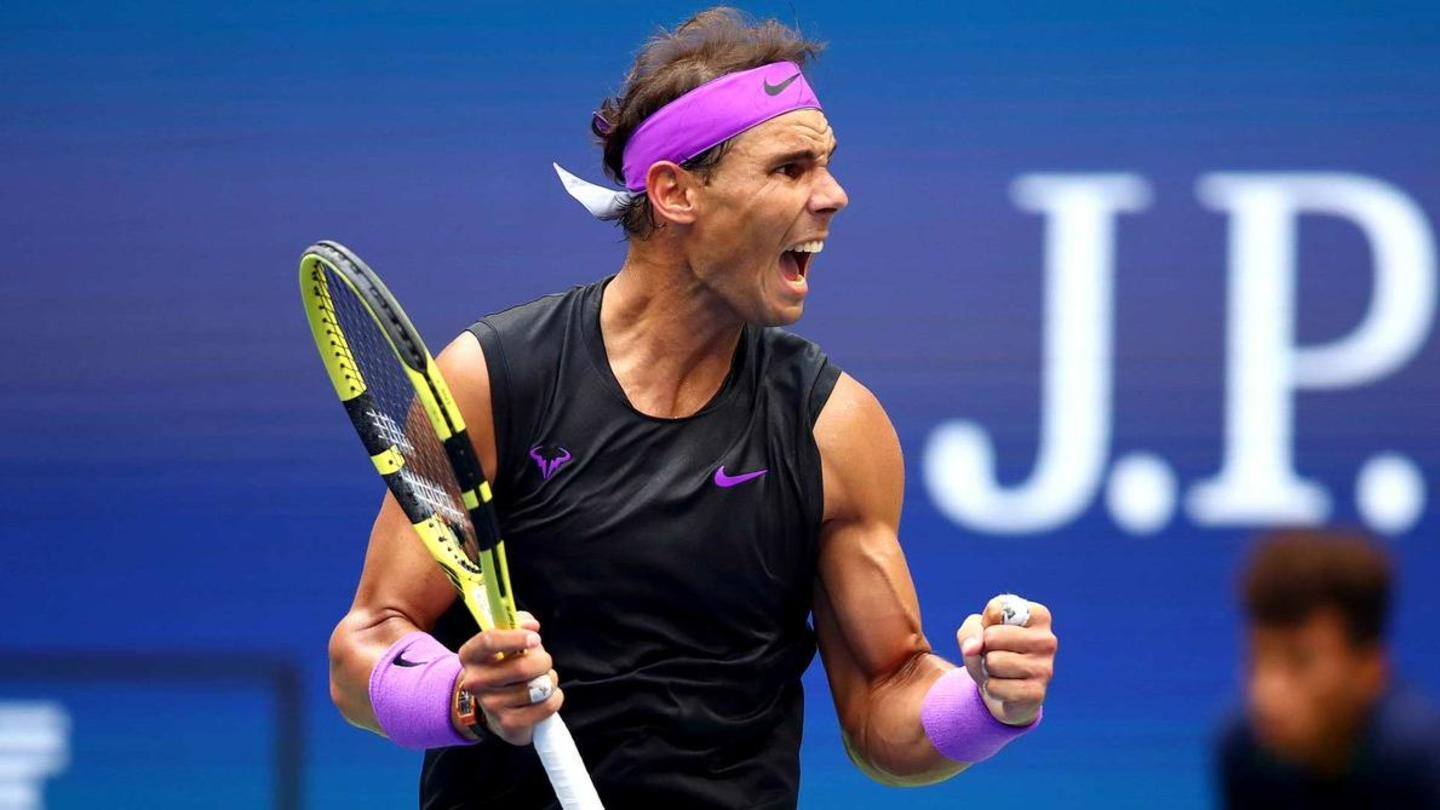 Spanish ace Rafael Nadal is set to feature in the 2022 PNB Paribas Open, also known as the Indian Wells, starting March 13. Nadal enters the main draw of the Masters 1000 tournament without a single defeat in 2022. He recently became the first man to clinch 21 Grand Slam titles after winning the 2022 Australian Open. Here are his stats at Indian Wells.
Why does this story matter?
The BNP Paribas Open is the first ATP Masters 1000 event of the season.
The hard-court tournament is played at the Indian Wells Tennis Garden, which was built in 2000.
Nadal is set to compete at this event for the first time since 2019. He has won the tournament three times.
The Spanish maestro is vying to win a record-equaling 37th Masters 1000 title.
Nadal is 54-10 at Indian Wells
Nadal has a win-loss record of 54-10 at the Indian Wells. He has won three titles (2007, 2009, and 2013). The Spaniard reached the semi-finals in 2019. Swiss maestro Roger Federer received a walkover in the penultimate match. Interestingly, he defeated Nadal in the 2017 edition too. The former claimed a 6-2, 6-3 victory in the Round of 16.
Nadal reached eight consecutive semi-finals at Indian Wells (2006-2013)
Nadal reached the semi-finals at the Indian Wells in eight consecutive appearances from 2006 to 2013. He won the tournament in 2007 (beat Novak Djokovic in the final), 2009 (beat Andy Murray in the final), and 2013 (beat Juan Martin del Potro in the final).
Will Nadal win his 37th Masters 1000 title?
Nadal is vying to win his 37th Masters 1000 title. At the moment, he has the second-most titles at this stage (36) after Djokovic. Federer follows Nadal with 28 titles. The latter has won the most numbers of Masters 1000 matches (398-83). Federer is behind Nadal with a 381-108 record. Nadal is set to become the first man with 400 Masters 1000 wins.
Nadal's career-best start to an ATP season
Nadal will enter the Indian Wells with a 15-0 record in 2022 (his career-best start to an ATP season). He had extended his unbeaten run this year by winning the Mexican Open in February. He earned a 6-4, 6-4 win over Cameron Norrie in the final to clinch his 91st career singles title. It was his 11th straight win in the ATP Tour finals.
Nadal clinched his second Australian Open title
Earlier this year, Nadal won his second Australian Open title after beating Medvedev in the final (2-6, 6-7, 6-4, 6-4, 7-5). Nadal captured his 21st Grand Slam title, now the most in men's singles. He broke a tie with Federer and Djokovic (20 titles each). The former became only the second player in the Open Era after Djokovic to win each major twice.