Car drives onto pitch during Ranji match, game halted
Car drives onto pitch during Ranji match, game halted
Nov 03, 2017, 06:59 pm
1 min read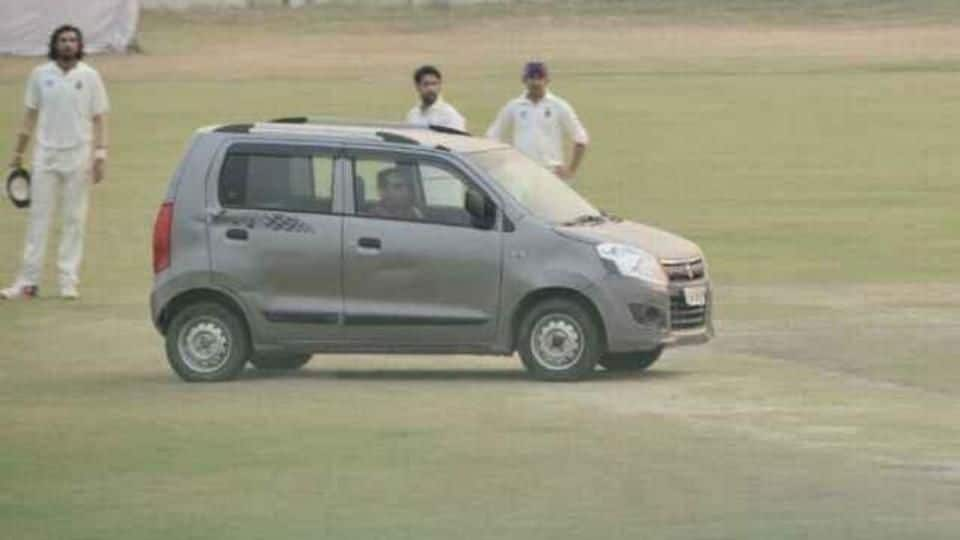 In a bizarre moment, a man drove onto the cricket pitch at the Air Force Sports Complex in Palam (New Delhi) when a Ranji match was on. Needless to say, the game was halted. The man, who was identified as Girish Sharma, claimed he was lost. Suspicious, considering it looked like he was deliberately swerving towards the pitch. Find out what happened.
The Ranji match between Delhi and Uttar Pradesh was on at Palam 'A' ground. Around 4:40 pm, the car suddenly came in. Players and umpires attempted to stop him, but Girish seemed to intentionally swerve to drive over the pitch. He later claimed he saw no security. Afterwards, the referee examined the damage and deemed the pitch "playable".
Match to start on schedule tomorrow
When play was stopped, UP was at 224 for 7, ahead by 246, after already pocketing the first innings lead. Delhi, which have one win till now, couldn't get an outright win in their tournament opener against Assam, which were accused of "slowing down the game". On the final day, the match will begin at the scheduled time of 9.15am.