I-League 2018-19: Real Kashmir vs Chennai City: Preview and prediction
I-League 2018-19: Real Kashmir vs Chennai City: Preview and prediction
Jan 27, 2019, 09:02 pm
2 min read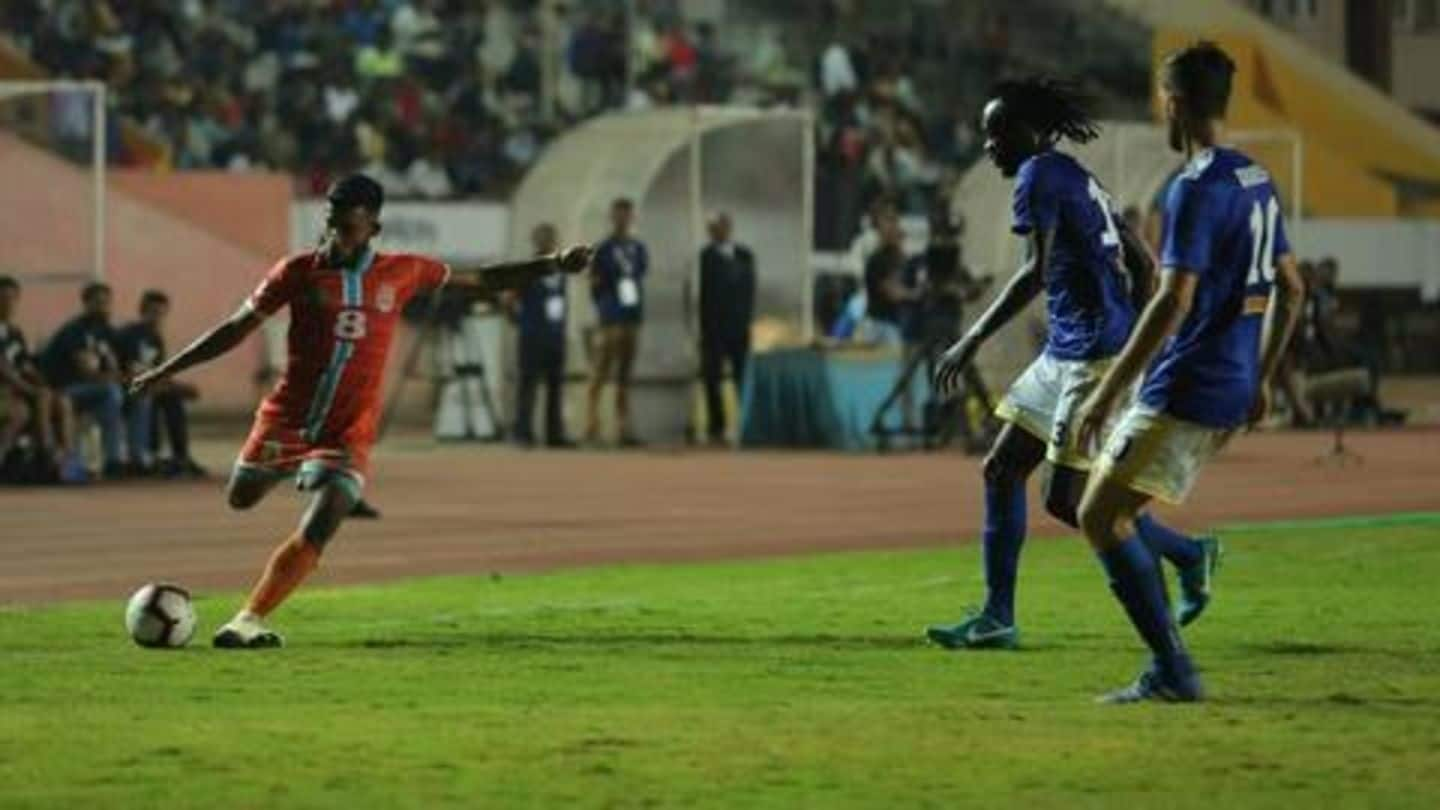 Real Kashmir will host Chennai City FC tomorrow in what is surely one of the most important matches of the season. Kashmir, third on the table with 25 points from 13 matches, have been very impressive in their debut top-flight season. Chennai, the table-toppers, have collected 30 points from 13 matches so far. Which of these two sides will be tomorrow's victors?
How are the northerners looking ahead of the encounter?
If Kashmir win the encounter, they'll be joint-second with Churchill, two points behind league leaders Chennai. Kashmir have had the best possible run in the campaign a debuting team could have hoped for, with just two losses so far in the season. Mason Robertson has been starting as their striker for the past few matches, and this has only bolstered Kashmir's attack.
Are Chennai ready for tomorrow?
Chennai are surely the strongest team this season, having suffered just one loss (against Kashmir) in the 13 matches they have played so far. They have a fierce collection of attacking footballers who will be up against the best defense in the league. Chennai will be raring to avenge their earlier defeat which resulted out of a controversial spot-kick in Kashmir's favor.
Who will be the key players in the encounter?
Mason Robertson is being deployed as a forward and not in his usual position in the defense, a move that has yielded results for Kashmir. Aaron Katebe and Loveday Enyinnaya have also been wonderful defenders for Kashmir. Chennai have a devastating attacking trio in the form of Pedro Manzi, Nestor Gordillo and Sandro Rodriguez, who will be constant threats to Kashmir's defense.
Predicted line-up and TV listing
Real Kashmir: Khan, Ravanan, Katebe, Enyinnaya, Thapa, Singh, Bazie, Ganie, Farooq, Robertson, Krizo. Chennai City: Santana, Vanspaul, Eslava, Bora, Kamaraj, Pandiyan, Raju, Jesuraj, Rodriguez, Gordillo, Manzi. The match is scheduled to kick-off from 2:00 PM and will be telecast on the Star Sports network. It can also be live-streamed on Hotstar or Jio TV.
How can the encounter turn out tomorrow?
The fixture will surely be a contest to watch out for, as some of the best performers of this season lock horns tomorrow. The home and weather conditions will surely be in Kashmir's favor, but Chennai being the force that they are, cannot be ruled out in any way. The match could go 1-0 in Kashmir's favor.