Abramovich wants to sell off Chelsea for £2.5 billion
Abramovich wants to sell off Chelsea for £2.5 billion
Aug 27, 2018, 09:06 pm
2 min read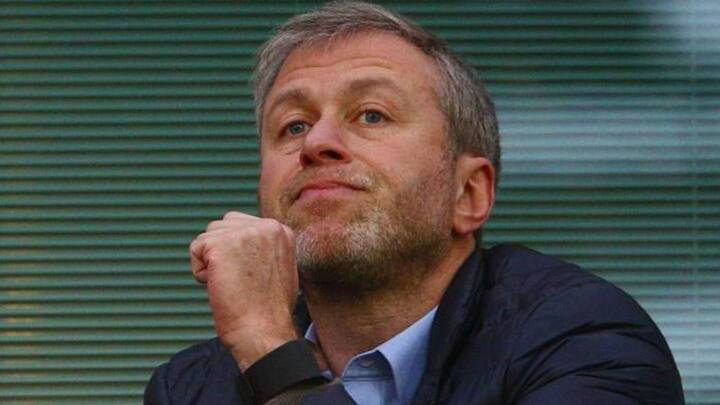 Russian oligarch, Roman Abramovich, had bought Chelsea Football Club in 2003, and is now planning to sell the club. As per reports, he is actively looking for a buyer and has set the price of the club at £2.5 billion. If met, it will become the biggest acquisition of a football club in the history, surpassing the Glazer family's takeover of United. Details follow.
History of Chelsea's ownership
The English businessman, Gus Mears, founded Chelsea and the club remained the property of his family until 1982. They, then, sold the club to Ken Bates, the business magnate. Notably, he had a role in both the foundation of the EPL as well as the development of Wembley Stadium. Abramovich took over the club in 2003 and bought out most of the shareholders.
How have Chelsea performed since Abramovich took over?
After Abramovich bought the London club, it has been really successful and is considered one of the top clubs in Europe. They have won a host of trophies under his ownership, starting from the Premier League titles in 2004-05, 2005-06, 2009-10, 2014-15 and 2016-17 to the Champions League in 2011-12. They have also lifted 5 FA Cups under his ownership.
Abramovich was denied UK visa several times
The business tycoon was denied a renewal of his UK visa due to conflicts between Russia and England. This had also impacted his decision of building a £1 billion stadium for the club. Abramovich had commented, "I was going to do a massive economic project in your city and if you're making it difficult for me to be here, why would I do that?"
Abramovich's progress with the sale
Abramovich has, according to reports, started to move forward with his sale. He has hired US-based Raine Group to look for a potential buyer in China, United States or the Middle East. Raine Group had helped Manchester City to sell 13% of the club to Chinese investors. If the asking price is met, this will become one of the historic moves in EPL.