#MeToo: Ronaldo speaks publicly on rape allegations against him
#MeToo: Ronaldo speaks publicly on rape allegations against him
Written by
Shiladitya Ray
Oct 23, 2018, 11:40 am
2 min read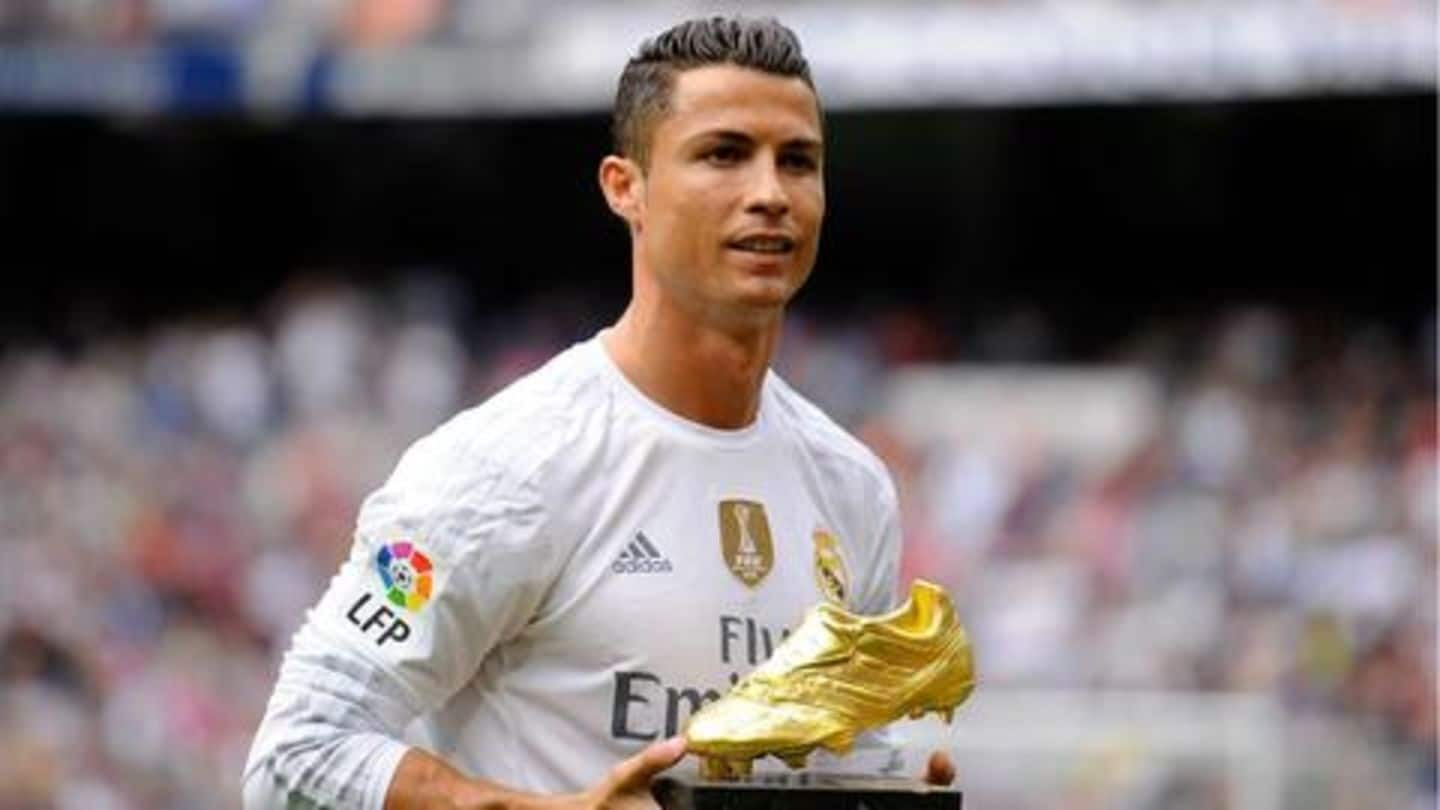 Speaking publicly for the first time since rape allegations surfaced against him, ace footballer Cristiano Ronaldo said that he is a "happy man" and that the truth about the allegations would come out soon. The comments by Ronaldo came at a news conference in Manchester ahead of Juventus' clash with the Red Devils at Old Trafford later on Tuesday. Here's what he said.
Ronaldo's exact words, when questioned about the rape allegations
"I know I am an example...On the pitch and outside the pitch. So I am always smiling, I am a happy man, I'm blessed that I play in a fantastic club. I have a fantastic family...I am healthy. I have everything. So the rest, it doesn't interfere on me," Ronaldo told reporters in Manchester. He added that the "truth...is always coming...first".
Backstory: The rape allegations against Cristiano Ronaldo
In September, a woman from Las Vegas, Kathryn Mayorga, broke her silence and alleged that Ronaldo had raped her in 2009. Following the rape, Ronaldo went for a legal settlement wherein he paid Mayorga $375,000 for her silence, and made her sign a non-disclosure agreement. Subsequently, Mayorga's lawyers claimed that three more women had come forward against Ronaldo, and their claims were being investigated.
Las Vegas police have reopened the alleged rape case
Subsequently, Mayorga filed a lawsuit against Ronaldo, and Las Vegas police have confirmed that they have reopened the case. According to her lawsuit, Mayorga had reported the rape to the police on the day it had happened, and had undergone a "sexual assault test". However, she had refused to reveal the identity of her attacker, except for saying that he was European football player.
What the lawsuit accuses Ronaldo and his accomplices of
The lawsuit also accuses the ace footballer and/or those working for him of battery, intentional infliction of emotional distress, coercion and fraud, abuse of a vulnerable person, racketeering and civil conspiracy, defamation, abuse of process, breach of contract, and negligence for allowing details of the confidential settlement to leak out. It seeks several types of damages, each in excess of $50,000 plus interest.
Earlier, Ronaldo had denied all allegations via a tweet
I firmly deny the accusations being issued against me. Rape is an abominable crime that goes against everything that I am and believe in. Keen as I may be to clear my name, I refuse to feed the media spectacle created by people seeking to promote themselves at my expense.

— Cristiano Ronaldo (@Cristiano) October 3, 2018