Here's why Ryan Giggs feels sorry for Ole Gunnar Solskjaer
Here's why Ryan Giggs feels sorry for Ole Gunnar Solskjaer
Jan 03, 2020, 04:51 pm
3 min read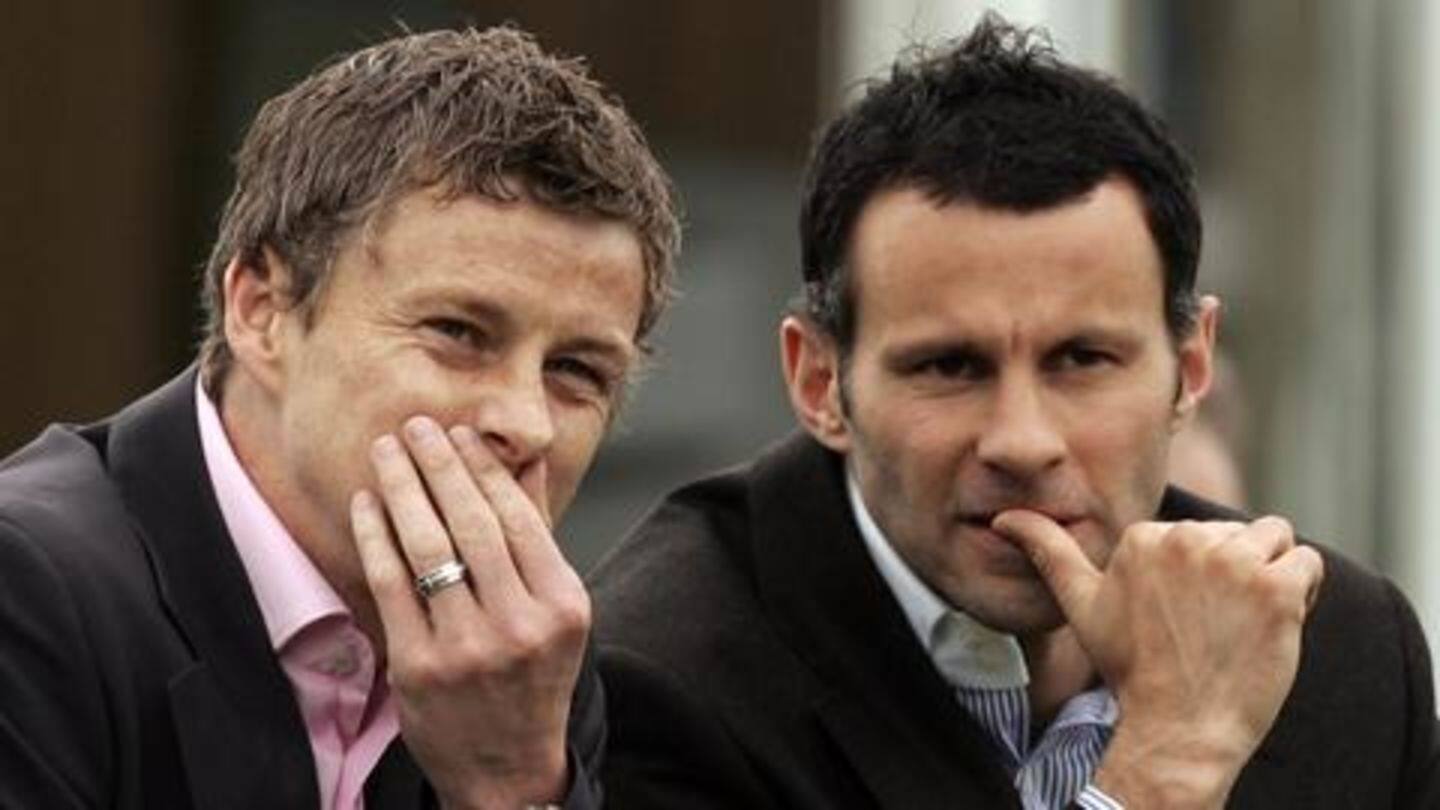 English giants Manchester United have been having a shaky season in the Premier League, as they are placed fifth in the table. Meanwhile, United legend Ryan Giggs has said that he feels sorry for club manager Ole Gunnar Solskjaer, who has to deal with the media for the club's poor show. What hurts Giggs more is for Solskjaer to answer mid-fielder Paul Pogba's status.
Giggs claims United are doing fine without Pogba
Giggs has claimed that United are doing fine without Pogba at the moment, who is nursing a prolonged injury. Furthermore, even when he has played, he has not done consistently well. "He is a talent, we talk about him all the time, he's not consistently done it for United. Ole can only deal with the players that are fit at the moment," said Giggs.
Frustrating for Solskjaer to continuously answer Pogba's unknown status: Giggs
"To continuously answer questions on a player that is rumored to be leaving, to be injured, to be elsewhere when he should be perhaps in Carrington training, is frustrating to a manager," Giggs further told Premier League Productions.
Giggs feels that Pogba's heart might not be at United, as the Frenchman, who is usually active on social media, has sent just five tweets this season. "Now we're in a different era, social media's dominating everything at the moment. Is he happy? I don't know. Does he want to be elsewhere? I don't know," he concluded.
Pogba to undergo ankle operation, says Solskjaer
Amidst all the rumors, Pogba is to be sideline further owing to his foot injury, while Solskjaer has confirmed that the mid-fielder is all set for an ankle operation. "Three or four weeks maybe, I don't know. He's been advised to have an operation by his people and he'll probably do that. We've had scans and it's nothing major," said Solskjaer.
Pogba has had a troubled season so far
As far as Pogba's performance this season is concerned, it has been far from impressive. He has played just eight matches so far, including seven in the EPL, while he has failed to find the net every single time. While there are rumors as to him eyeing a move to Real Madrid, it has mostly been his injury that has sidelined him.
Pogba had expressed admiration for Madrid
In March 2019, during the international break, Pogba had admitted that Real Madrid are a 'dream club for every player'. The speculation caught fire when Madrid manager Zinedine Zidane admitted that Pogba would be welcomed at Santiago Bernabeu if he decides to join. It was also being expected that Zidane would shake things up at Madrid with big transfers in the transfer window.