#ThisMama: Serena Williams has an inspirational message for working parents
#ThisMama: Serena Williams has an inspirational message for working parents
Jan 02, 2019, 02:41 pm
3 min read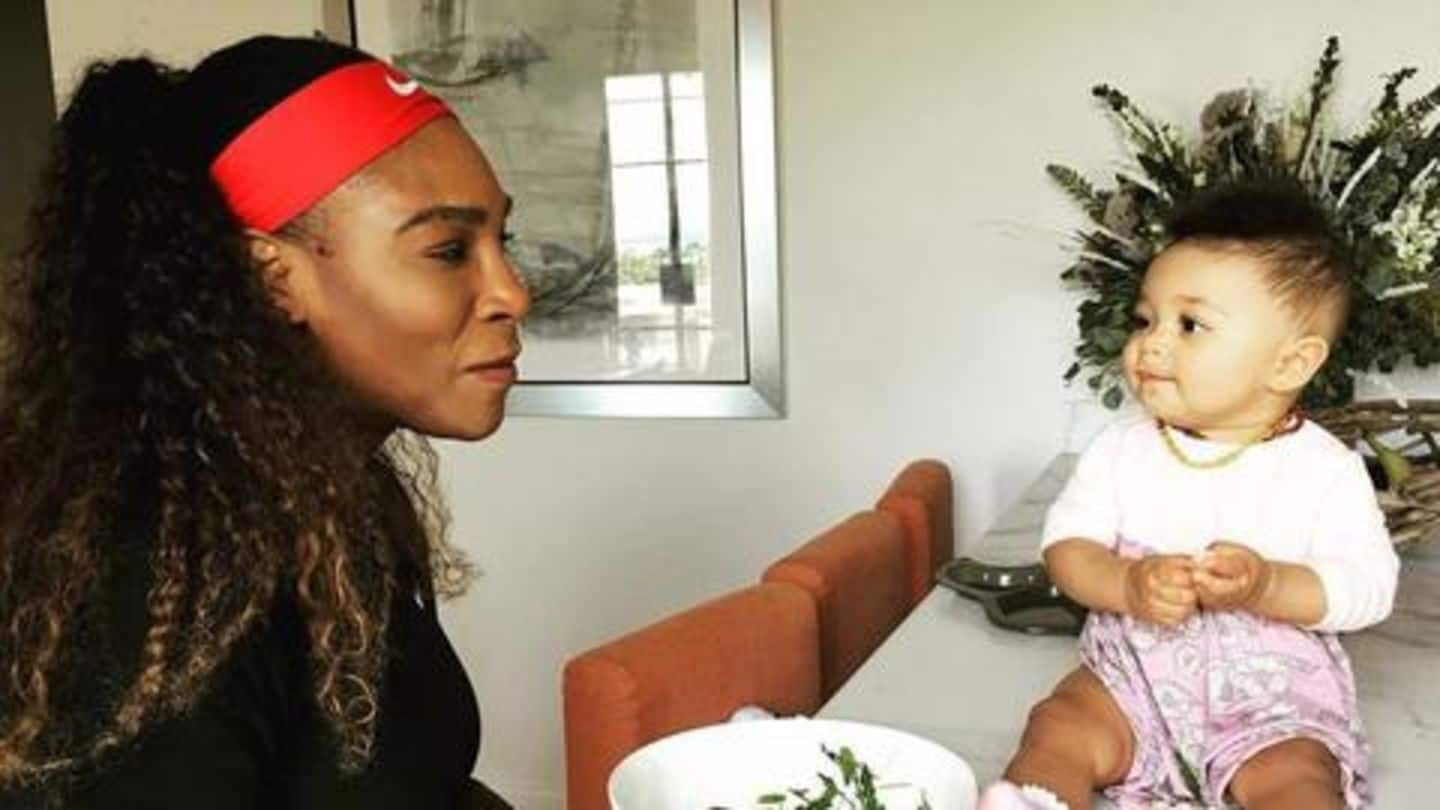 It has never been easy for working parents to maintain the balance between parenting and work life, and ace tennis player Serena Williams can relate to it. On New Year's Eve, she posted an inspirational message on social media for mums and dads juggling work and parenthood, saying that they inspire her and that "anything is possible." Here's what she said.
Serena's Instagram picture shows her stretching her legs, while holding her 1-year-old. The 37-year-old wrote, "It's not about what we can do but what we MUST do as working moms and working dads." She said, "Anything is possible," adding that when she was preparing for her first-match of 2019, her daughter Alexis Olympia Ohanian, Jr. "was tired and sad and simply needed mama's love."
'Hearing your stories makes me know I can do this'
"So if it means warming up and stretching while holding my baby that's what #thismama will do," the champion mother wrote. She said it's "equally intense" for both working parents and stay-at-home ones, and they inspire her. "Hearing your stories makes me know I can do this. Thank you from the bottom of my heart. This year is to you!" Serena said.
This year is to you, says Serena to working parents
While ending her post, Serena asked her followers, "What are some things you had to do while working?" and the responses were huge. One Instagrammer wrote, "Type papers with my son in my arms while working on my Ph.D." Another wrote, "I have taken conference calls in closets, as 3 boys are home for a snowstorm and the noise is OMG." Truly inspirational!
Serena won Australian Open Final being 8 weeks pregnant
It should be noted that Serena won the Australian Open final in January 2017 when she was eight weeks pregnant. This was her 23rd Gram Slam singles title surpassing Steffi Graff's record of 22 titles. She certainly proved that women are not the weaker sex!
Last December, WTA eased rules for mothers returning from pregnancy
In December 2018, the Women's Tennis Association (WTA) introduced new rules for mothers returning from pregnancy, where they can use their previous ranking to enter 12 tournaments over a three-year period. The new rules will ensure they do not face a top player in the opening round. Serena and other tennis mothers like former world number one Victoria Azarenka, had advocated for the changes.
Serena lost Perth-match, but was happy to play against Federer
Serena began 2019 playing a mixed doubles match yesterday in the Hopman Cup in Perth, Australia, with baby Alexis Olympia in tow. For the US v/s Switzerland match, she teamed up with Francis Tiafoe, and played against Roger Federer and Belinda Bencic. US lost, but Serena called it "literally the match of my career" adding that she played against the greatest of all time.
You just can't read her serve, says Federer about Serena
While Serena quipped, "I wanted to take pictures and bring my baby out," Federer shared he was nervous. "People talk about her serve so much and I see why it is such a wonderful serve because you just can't read it," he added.