Here's what Ravi Shastri said about MS Dhoni's future
Last updated on
Oct 09, 2019, 02:15 pm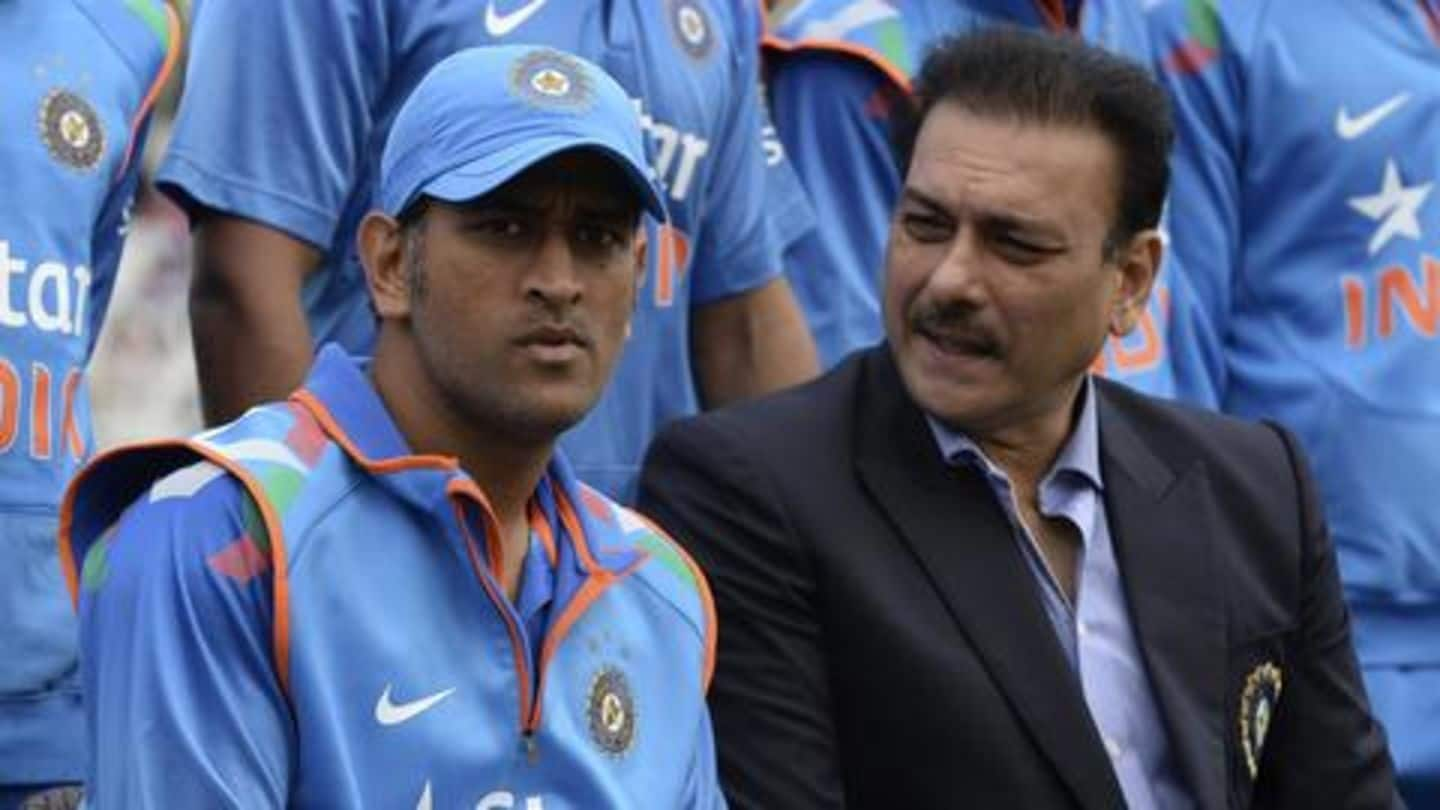 Former Indian skipper MS Dhoni has been missing from action since the conclusion of India's campaign in the ICC World Cup 2019. While fans and critics are wondering as to when Dhoni would make his return to international cricket and what's his status for the future, head coach Ravi Shastri feels that it's for Dhoni to decide. Here's what Shastri said on this.
Shastri has not met Dhoni since the World Cup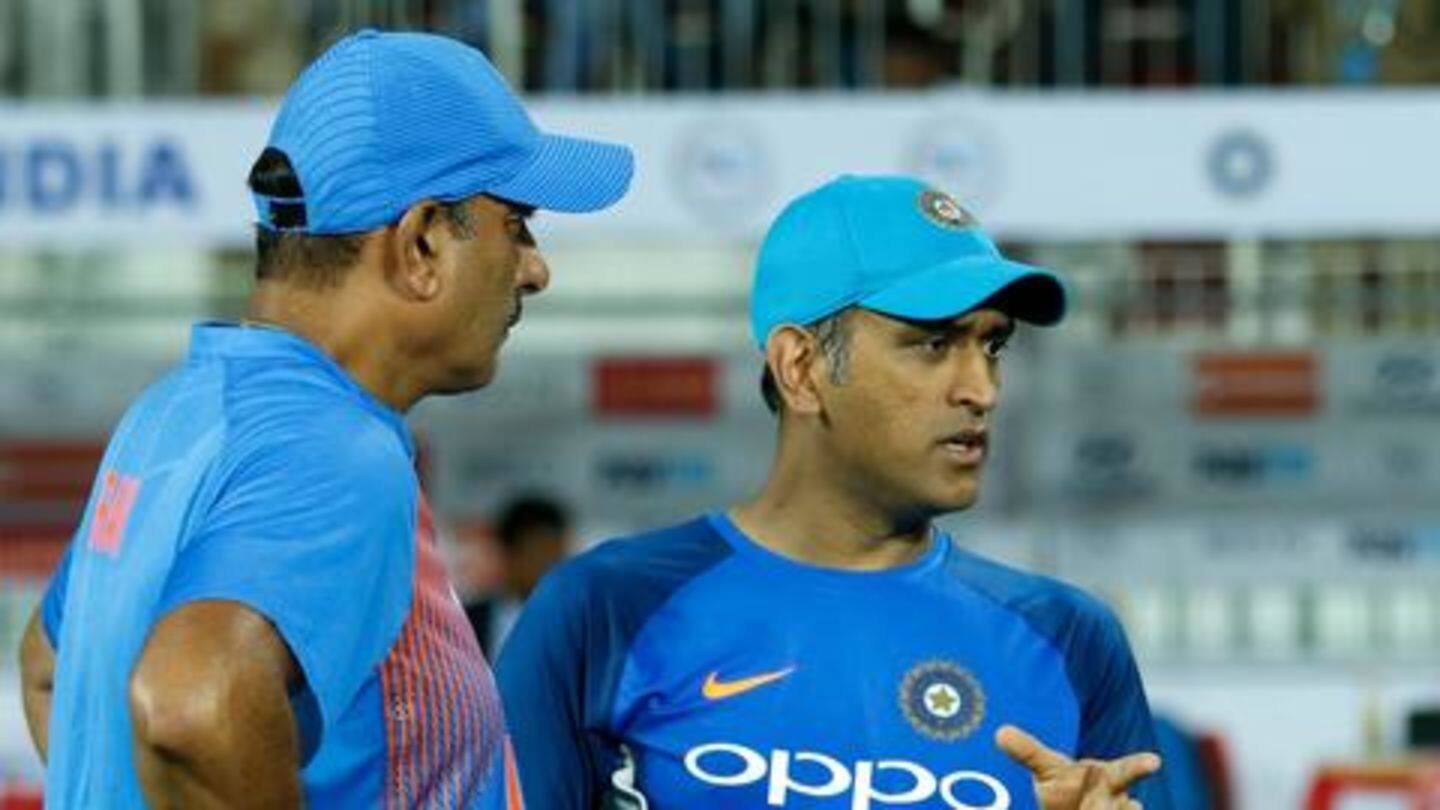 While Shastri said that Dhoni would go down in the history books as one of India's greats, he is yet to meet him following the World Cup. "He has to first start playing and let's see how things go. I don't think he has started playing after the World Cup. If he's keen, he will definitely let the selectors know," he told The Hindu.
Dhoni yet to play for India following World Cup ouster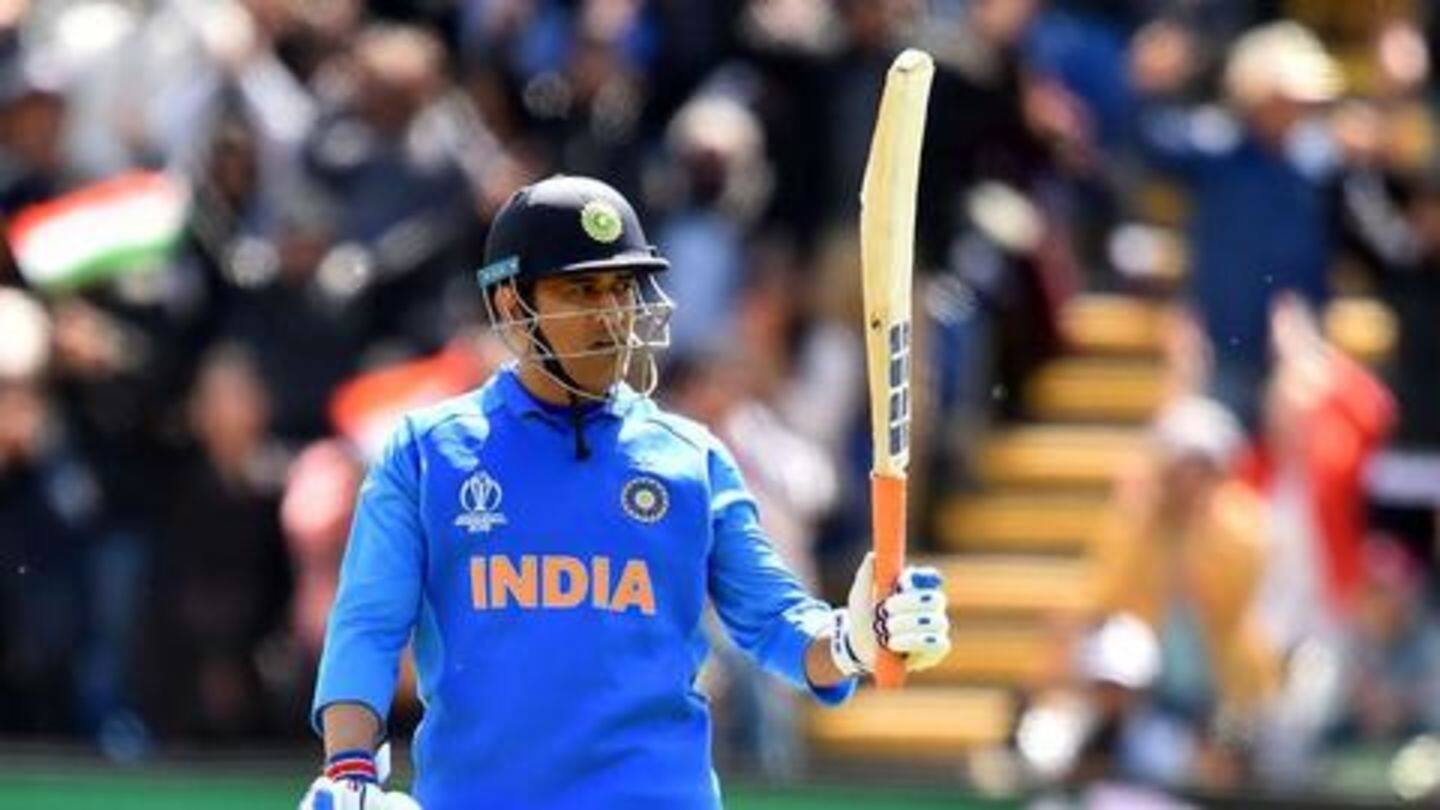 For now, Dhoni is on a sabbatical from the sport following the conclusion of India's World Cup campaign. Dhoni has missed India's limited-overs campaign against Windies and South Africa so far, while he is also set to miss the Bangladesh series in November, having extended his break until the month. He is likely to play the T20Is against the Windies in December.
Dhoni is the best white-ball captain I have seen: Vaughan
"Dhoni is the best white-ball captain I have seen...the way he maneuvers from behind the stump, just reads the play, thinks out of the box, handles the pressure card and is also great with the bat," said Michael Vaughan to Times of India.
Dhoni's records as Indian skipper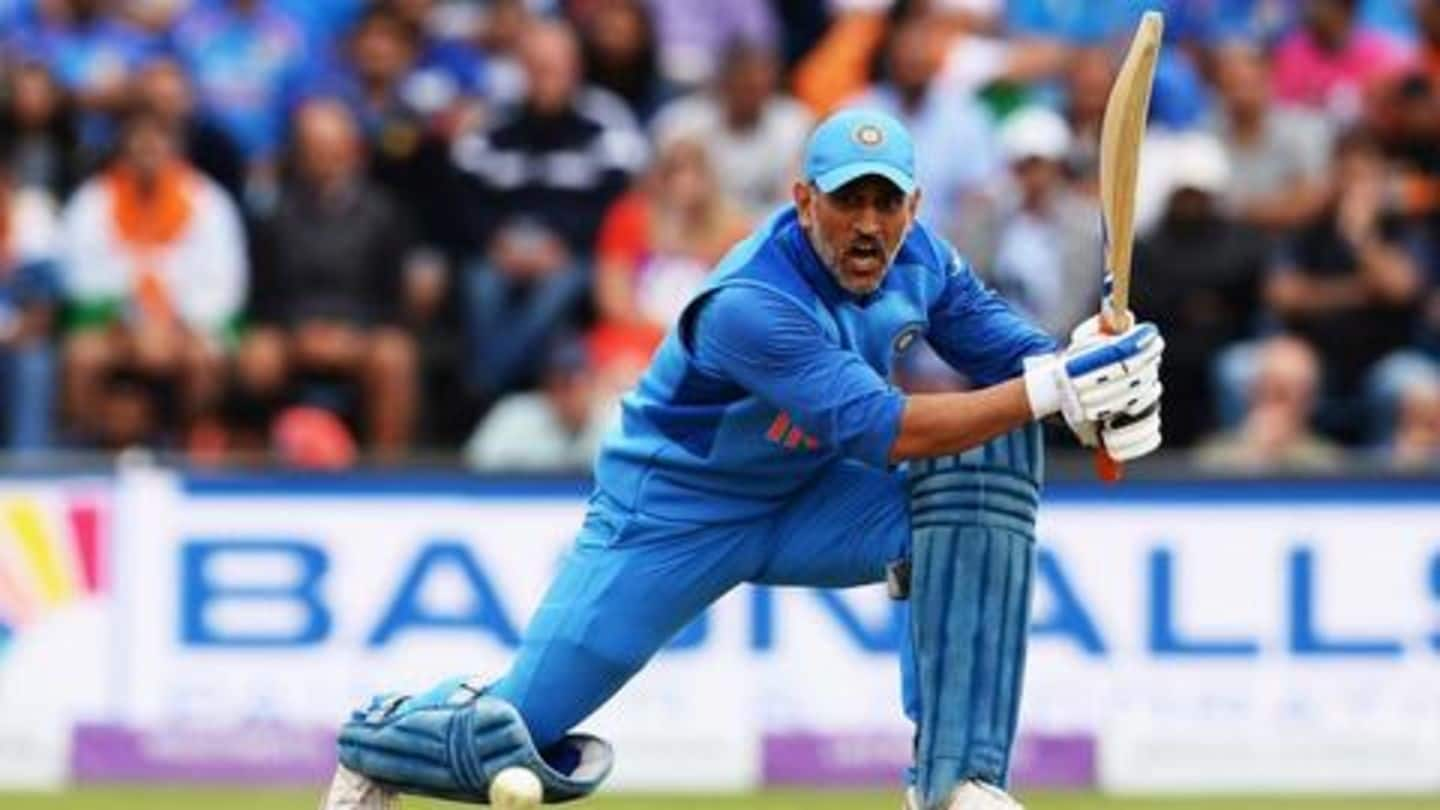 Following are some of the records held by Dhoni as Indian skipper: Only skipper to win all three ICC tournaments (World Cup, Champions Trophy and World T20). Has led a team in most Tests as a wicket-keeper. Has registered the most Test wins as Indian captain. Has played the most matches as captain across formats. First skipper to lead India in 200 ODIs.
Indian selectors grooming players to look beyond Dhoni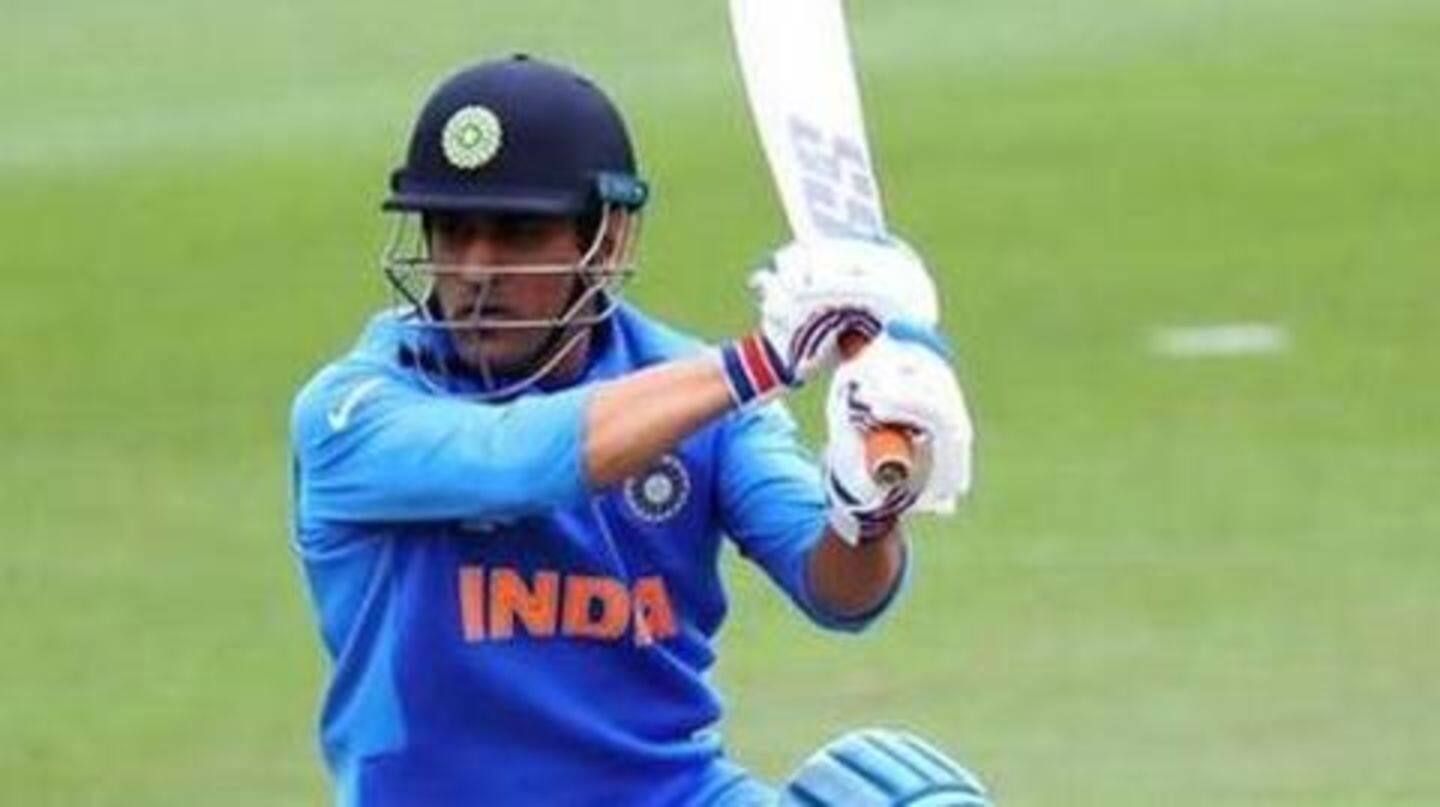 It's no secret that Dhoni's time in international cricket is coming to an end. As a result, the Indian selectors, headed by MSK Prasad, have already started grooming players to replace Dhoni, starting with Rishabh Pant, while the likes of Ishan Kishan and Sanju Samson are also being considered. MSK had himself clarified a few months backs that it's time to look beyond Dhoni.