Four-day Tests a conspiracy against Asian teams: Shoaib Akhtar
Four-day Tests a conspiracy against Asian teams: Shoaib Akhtar
Jan 06, 2020, 03:32 pm
3 min read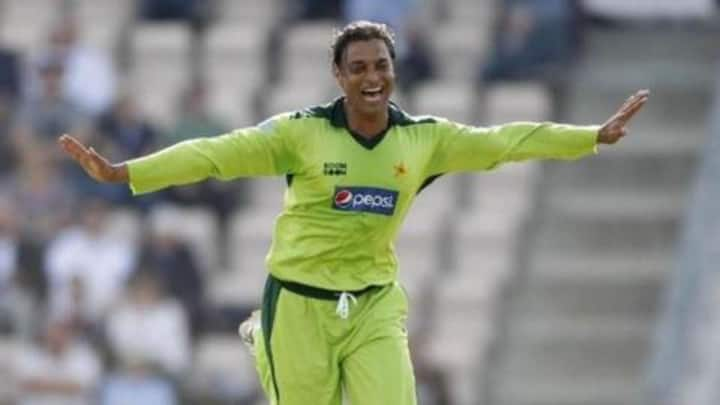 The cricketing world continues to debate about the efficacy and utility of four-day Tests, as proposed by the International Cricket Council (ICC). While mixed reactions continue to pour in, former Pakistan pacer Shoaib Akhtar feels it could lead to the death of Test cricket. Furthermore, he said this format is against Asian teams. Here is what Akhtar said.
Why is Akhtar against the idea of four-day Test?
Speaking on the issue, Akhtar said that he feels the concept of four-day Tests is a conspiracy against the Asian teams and no one should endorse it. "I want more people from Pakistan, Sri Lanka and India to come forward and raise their voice against it. I want legendary cricketers from my country to voice their opinion," he said on his YouTube channel.
Four-day Tests can tilt the game towards pacers
Notably, spinners are able to extract more from the pitch as it becomes old. Since, Asian teams are known for their spinners, the four-day Tests can tilt the game away from them. Legend Sachin Tendulkar had pointed out this fact. Akhtar said, "Sachin is spot on in his criticism. Kaneria, Mushtaq Ahmed, Ashwin, Harbhajan, Kumble have taken 400-500 wickets. What will happen to them?"
Akhtar believes Ganguly would never let Test cricket die
"BCCI chief Sourav Ganguly is an intelligent man and he will not let this happen. He will not let Test cricket die. The ICC cannot implement a four-day Test without the BCCI's approval," Akhtar further added.
Virat Kohli doesn't endorse four-day Tests
Indian skipper Virat Kohli recently said that five-day Tests shouldn't be altered with. "I don't think that is fair to the purest format of the game, how cricket started initially. Five-Day Test matches are the highest of Tests you can have at the international level. According to me, it shouldn't be altered," he had said.
2023 ICC World Test Championship could have four-day Tests
As per a report by ESPNCricinfo, the ICC is contemplating on making four-day Tests mandatory from the 2023 World Test Championship. The said report mentions that mandatory four-day Test matches from 2015 to 2023 would have freed a total of 335 days. Notably, managing the calendar has become challenging, post the rise of T20 leagues. This decision will reduce the workload of the players.
How does the four-day Test work?
As for how the four-day Test works: - A minimum of 98 overs have to be bowled in a day, as compared to 90 in five-day Tests. - In order to accommodate the extra eight overs, the play is extended by 30 minutes. - A lead of 150-plus runs in the opening innings would be enough to enforce a follow-on.