Dhoni should hang boots with dignity, feels Shoaib Akhtar
Dhoni should hang boots with dignity, feels Shoaib Akhtar
Apr 12, 2020, 05:06 pm
2 min read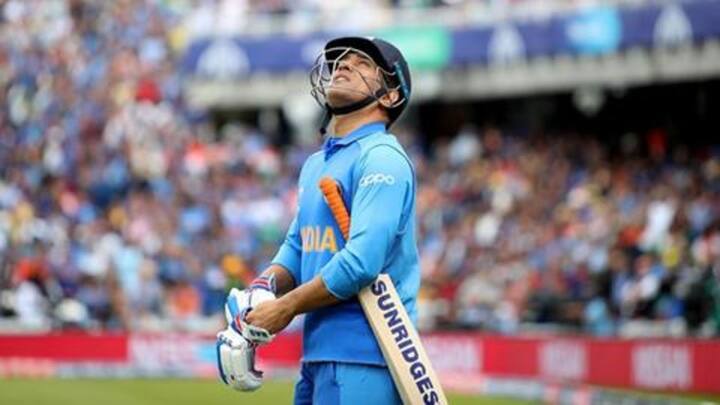 Former Pakistan bowler Shoaib Akhtar believes this is the ideal time for Mahendra Singh Dhoni to retire with grace. He feels that Dhoni has served Team India in the best possible manner and it is about time, he calls it quits. According to Akhtar, the former Indian captain deserves a graceful farewell by team management. Here is more.
Shoaib explains the situation with his example
Shoaib cited his example, explaining the plight of MS Dhoni. The 44-year-old described how he decided to retire in 2011 even after there was some cricket left in him. "If I would have been in his place, I would have hung up my boots," he said. He added, "I could have played shorter formats, but I left as I wasn't into the game 100%."
Dhoni should have retired after World Cup semi-final
"When he could not finish the game in the semi-final, I felt he should have retired. Only he can answer. He should have played a farewell series after the World Cup and then said goodbye in a manner befitting his great stature," Shoaib said.
Dhoni hasn't played for India after the 2019 World Cup
Following India's harrowing semi-final exit from the ICC World Cup 2019, Dhoni has not featured in competitive cricket. Dhoni, who was recently also axed from the list of centrally contracted players, was set to stage a comeback in the IPL 2020. However, his much-awaited return has been marred as the the upcoming IPL season will likely be called off due to coronavirus pandemic.
'India should let him go with dignity', says Shoaib
Dhoni is the only captain in the world to have won all the three ICC trophies under his tenure. Looking at his achievements, Shoaib asserted that Dhoni deserves an emphatic farewell. "As a country, you should let him go with a lot of respect and dignity. Give him a nice send off. He has won you the World Cup and done wonders for India."