Manchester United manager praises team after valiant performance
Manchester United manager praises team after valiant performance
Dec 23, 2018, 09:25 pm
2 min read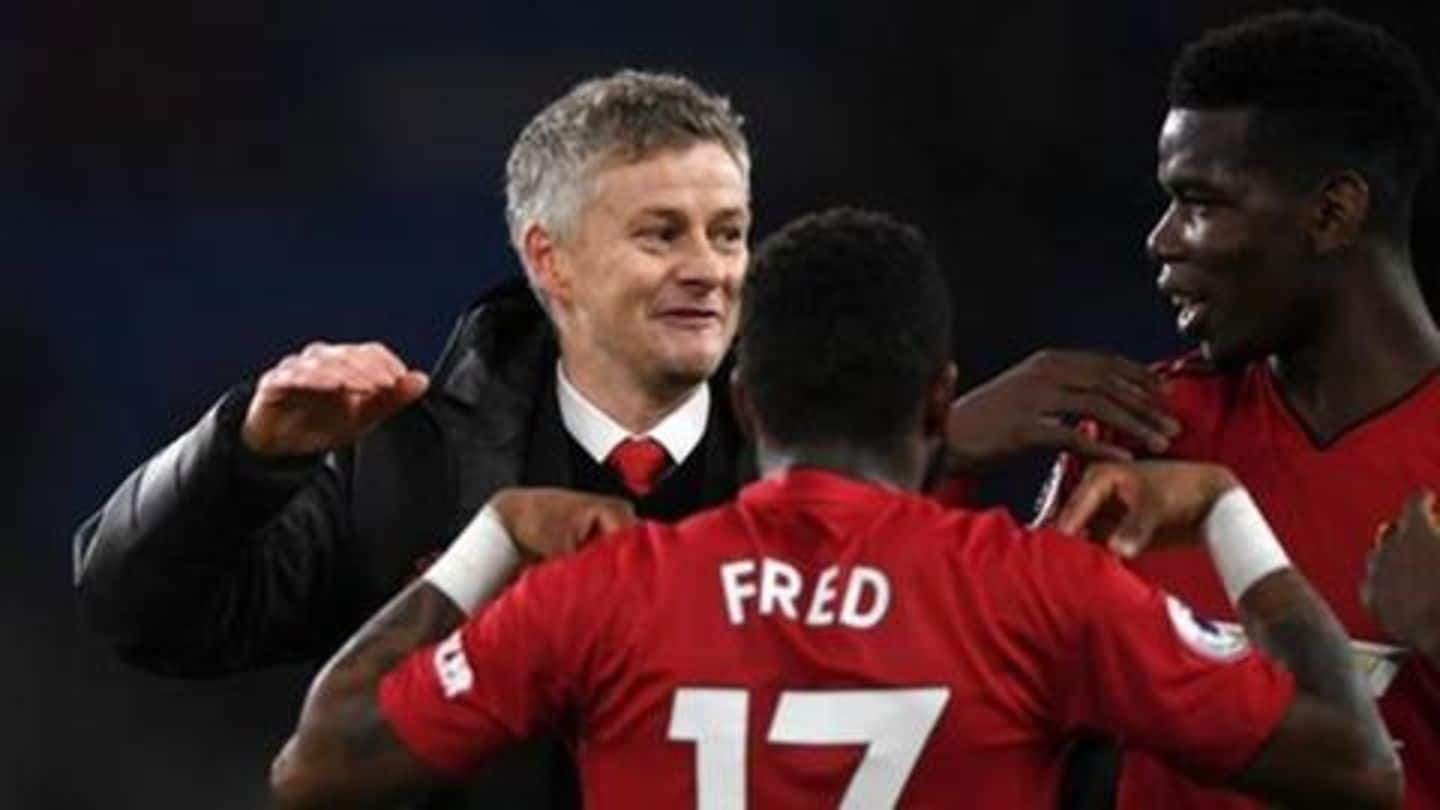 Manchester United have started their affairs wonderfully after former manager Jose Mourinho was shown the door. Their new interim manager, Ole Gunnar Solskjaer, said in his post-match interview, "Football is easy if you've got good players," after United put five goals past Cardiff City. Notably, this was United's first five-goal league match after Sir Alex's last game in charge. Further details follow.
United played their best football of the season
Manchester United were visibly rejuvenated in their performance last night, pulling off spectacular moves and playing some brilliant passing football that we had almost forgotten these players were capable of. Rashford started off the goals galore with a 3rd-minute strike and was followed by Ander Herrera who scored a spectacular long-ranger off a deflection. Then Martial added another and Lingard two more.
Solskjaer had a talk with former teammate Rooney
Solskjaer also revealed that before taking charge of the team, he had a chat with another United legend, Wayne Rooney. He said Rooney's advice was to allow the players to play football, enjoy themselves, and just be Manchester United. This freedom of playing is what was visible in United's game, as they took more chances going forward and were confident on the ball.
Which issues did Solskjaer deal with at first?
The Norwegian revealed that United's patterns of play were what he was more focused on, while also getting fullbacks Luke Shaw and Ashley Young to push up front. Solskjaer said that such combination football with a mentality of taking the ball forward is exactly what he needs, He has promised more goods for United fans in the coming days.
Lingard's comments and upcoming matches
Jesse Lingard, who scored two goals for United on the night, said that the team were playing with energy, enjoyment, and excitement. The England international believes when one is confident, it can push you towards better performance, and that is what happened. United will be facing Huddersfield, Newcastle and Bournemouth in the Premier League next, and winning these three fixtures will give them confidence.