Steve O'Keefe describes how India series was impactful for him
Steve O'Keefe describes how India series was impactful for him
Apr 07, 2020, 06:41 pm
2 min read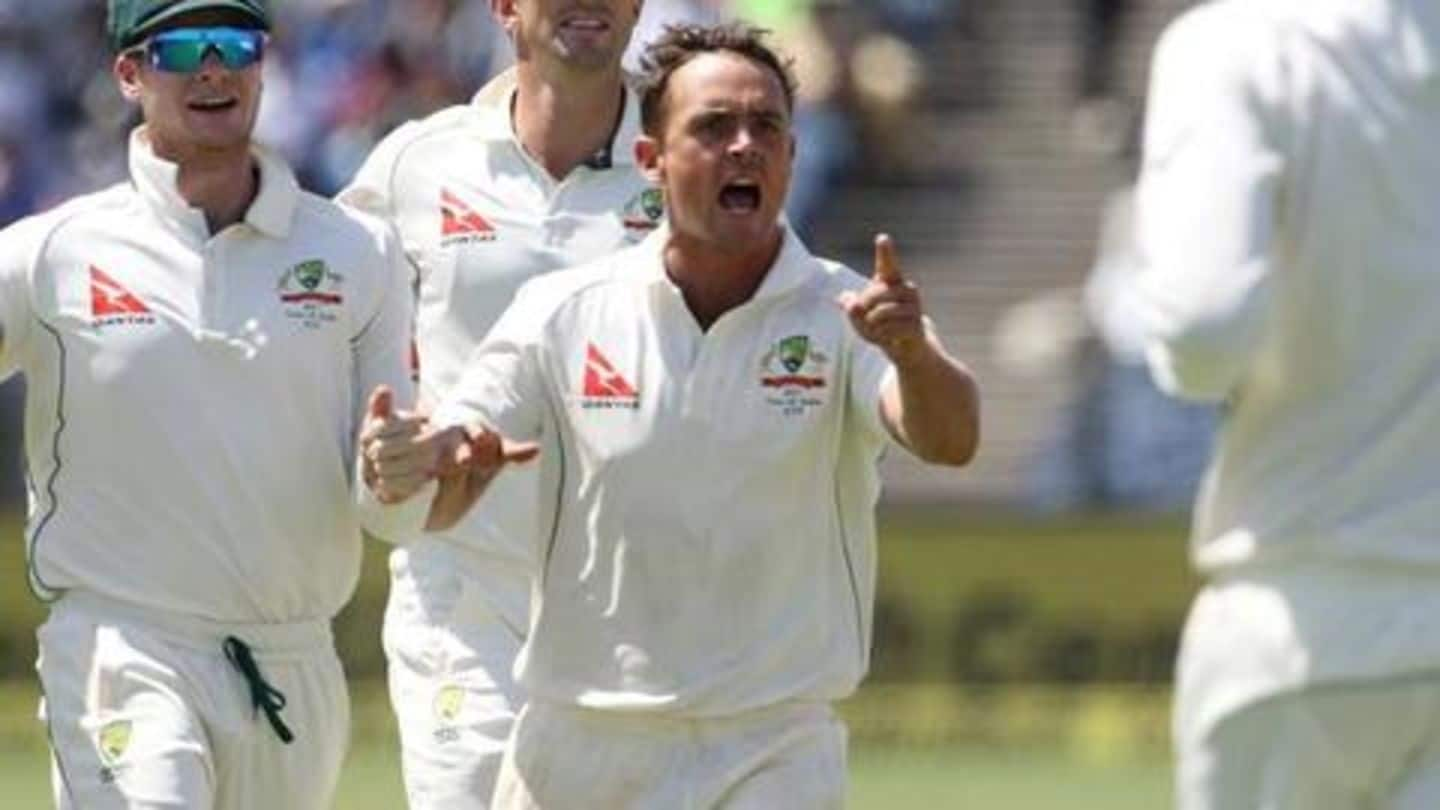 Australian spinner Steve O'Keefe believes the four-match Test series against India made him understand Test cricket a lot better. The 35-year-old, who recently retired from first-class cricket, revealed the challenge of Indian conditions against a quality side improved his bowling. He perturbed the Indian batsmen with his lethal deliveries throughout the 2017 Test series. Steve led Australia to victory in the first Test.
India Test series gave me a new perspective, feels Steve
"Being able to play those four Tests in India gave me a new perspective on the game, to play four matches back-to-back and look at the game through a different lens," cricket.com.au quoted O'Keefe as saying.
Australia sealed a colossal victory in Pune
Australia commenced the Indian tour on a winning note in Pune. Steve O'Keefe was the chief architect of Australia's stunning victory, owing to his six-wicket haul in both the innings. The hosts were bundled out 105 and 107 in the two innings. Australia registered a massive 333-run victory. His 70/12 for became the second best figures by a visiting bowler in India.
Australia lost the series, but found Steve O'Keefe
India turned the tables in the Bengaluru Test wherein they sealed victory by 75 runs. However, the Kohli-led side were unable to pick Nathan Lyon this time as took eight wickets in the fist innings. The Ranchi Test was drawn, while India clinched the series decider at Dharamsala by eight wickets. Steve O'Keefe was Australia's highest wicket-taker with 19 wickets in four Tests.
The Indian batsmen evolved after Pune Test
Steve explained how the Indian batsmen started reading him as the series proceeded. "I'm being honest about that Test series against India, I didn't get better as the series went on they evolved and got better, and I think that was the true challenge," O'Keefe said. "It gave me an insight to go 'you have to be better than what you were," he added.
Steve O'Keefe proved his mettle in India
Notably, Steve O'Keefe has scalped 19 out of his 35 total Test wickets in India. Overall, he finished his First-Class career with 301 wickets in 88 matches at an average of 24.66. The tally also included 13 five-fors and 4 ten-wicket hauls.