Tanvi Jagadish gears up for Indian Open of Surfing
Tanvi Jagadish gears up for Indian Open of Surfing
May 26, 2017, 03:19 pm
2 min read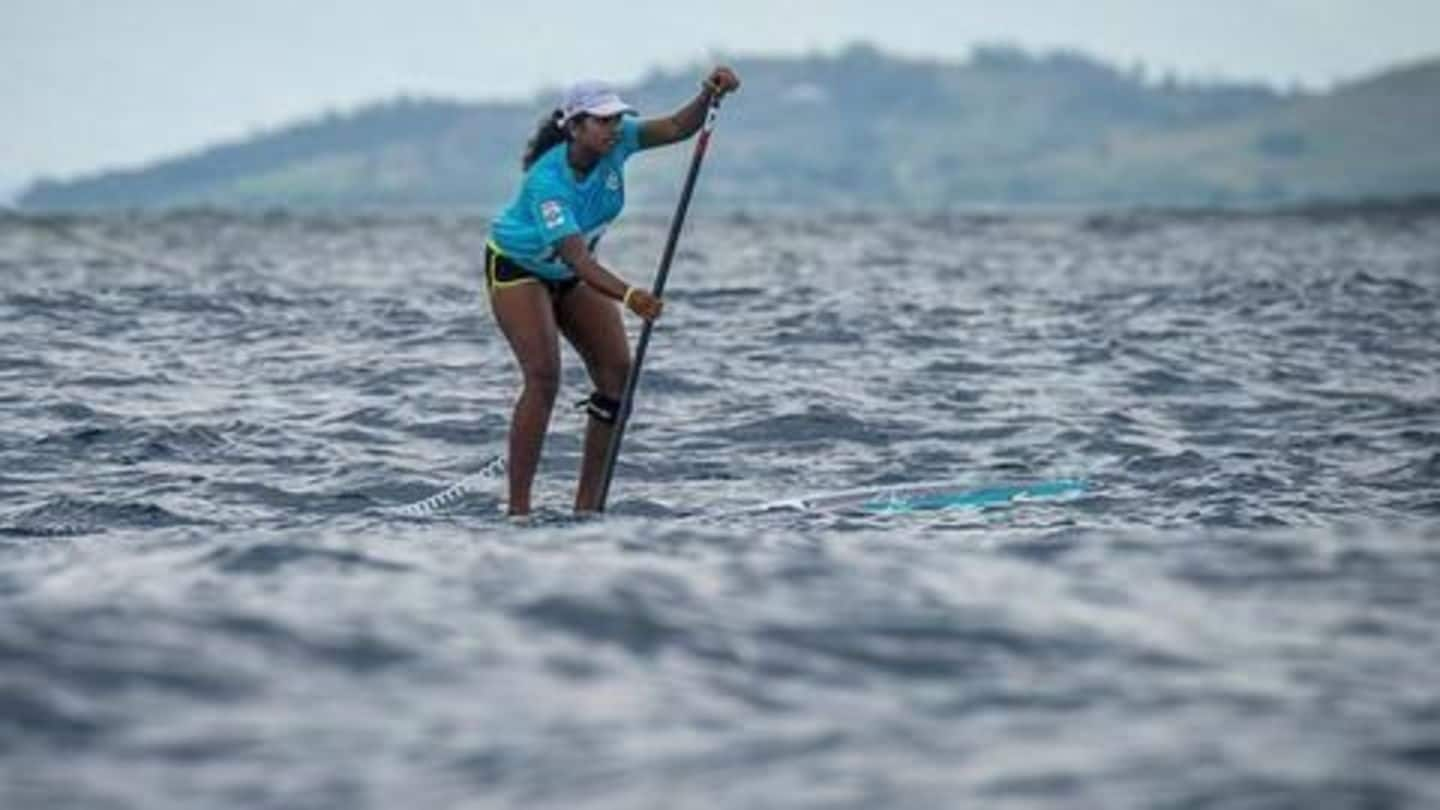 Tanvi Jagadish, the 17-year-old stand up paddle racer from Manguluru is all set to literally navigate the choppy waters at the ongoing Indian Open of Surfing. Tanvi is India's first professional Stand Up Paddle (SUP) racer having represented the nation at several international events. Read more to know about the teenage surfer and the relatively new adventure sport, SUP, in India.
What's Stand Up Paddling?
Stand Up Paddling originated in Hawaiian islands is a water-sport where surfing instructors would stand on their surfboards to manage large group of students and use a paddle to move around. The adventure activity emerged as a global sport also piquing interest of Indian surfers in recent times. Unlike surfing, SUP doesn't require waves as the power is provided by the paddle and surfer.
Tanvi Jagadish, surfer profile
Tanvi was introduced to surfing when she was eight years old and took to Stand Up Paddling at the age of 14. She enrolled in her first competition at 2015 Covelong Point Surf Classic where she won the top prize. She continued the winning streak with wins at 2016 SUP nationals Manapad Classic Surf and Sail Festival, and 2016 Indian Open surfing fest.
Participation at international events
Tanvi started taking part at international SUP race competition since 2016. She was placed 3rd at the West Marine Carolina Club Stand Up Paddle Board Race, USA. Tanvi also represented India at World SUP and Paddleboard Championship, organized by International Surfing Association, in Fiji.
Tanvi will take part at the ISA World SUP and the Paddleboard Championship set to take place in Denmark in September. She has also been selected to participate in the Asian Cup in China, in October. She aims to represent India at the 2020 Olympics.