#GamingBytes: This Indian PUBG Mobile team wins Rs. 42 lakh
Published on
Jun 19, 2019, 09:58 pm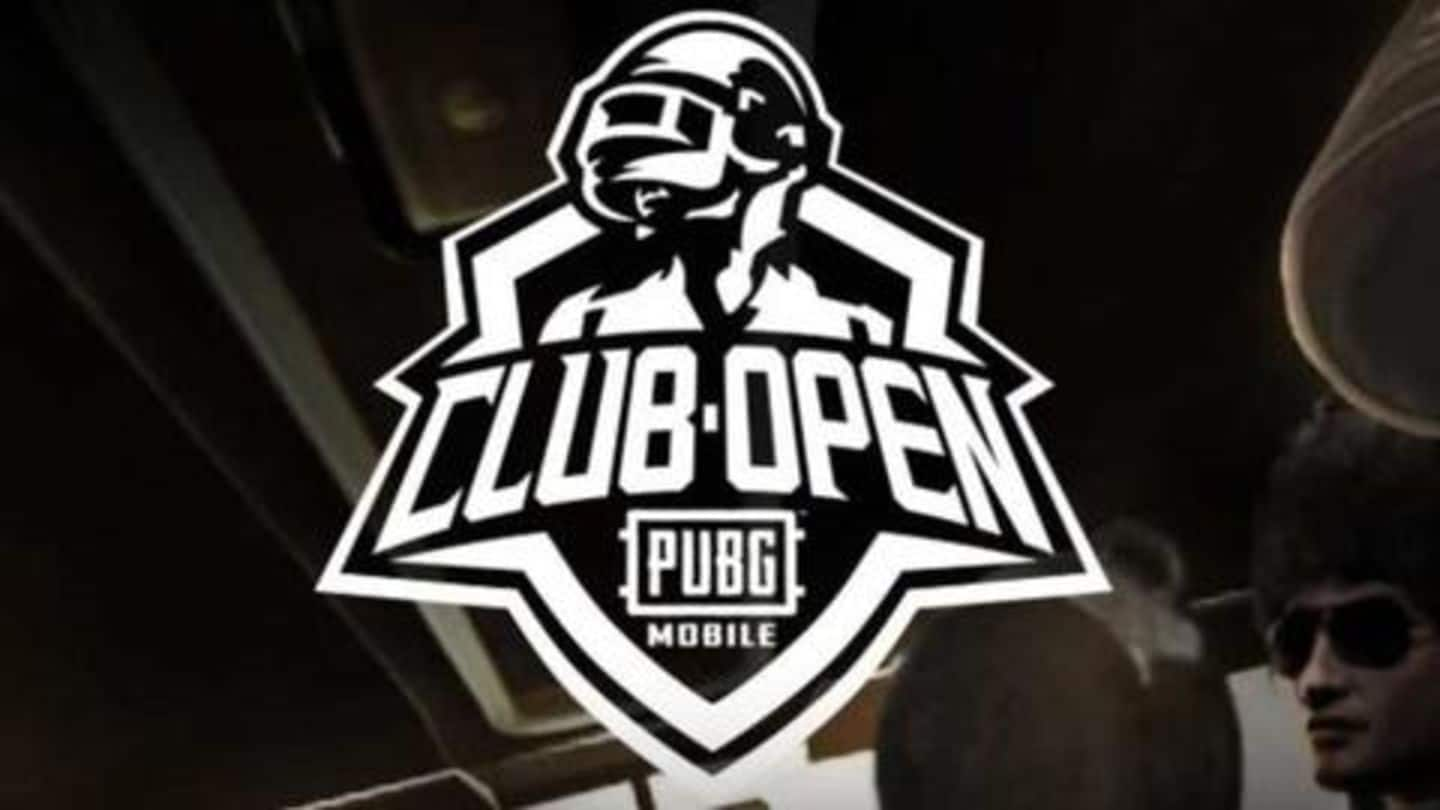 If someone asks why you keep on playing PUBG all day, here's an answer you could give them- "I'm training to earn millions like Team Soul." The team recently participated in the PUBG Mobile Club Open 2019 and won approx Rs. 42 lakh in the regional finals. It will now represent India at the global finals in Berlin. Here's all you need to know.
eSports ecosystem is booming in India owing to PUBG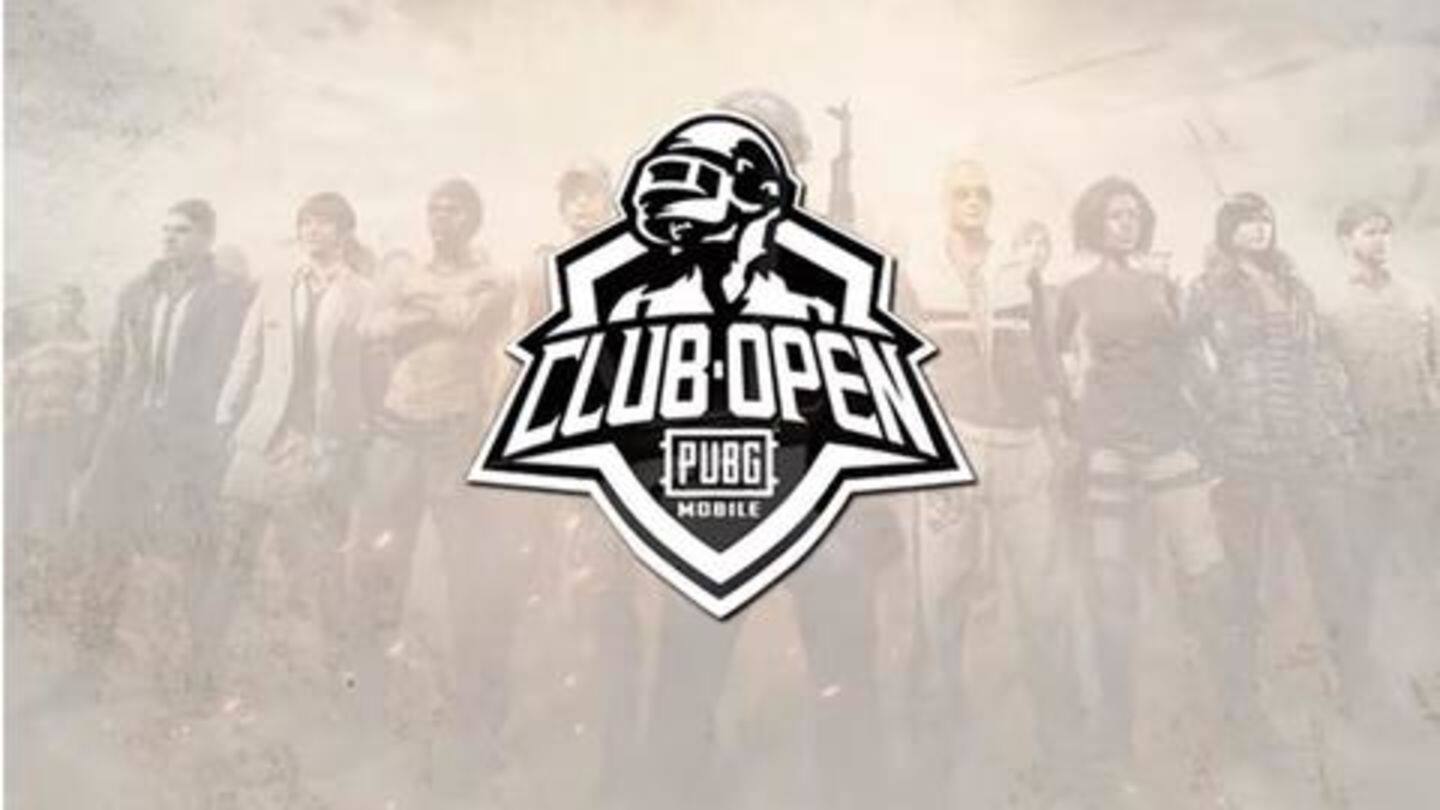 PUBG is a highly competitive game that has greatly helped in the betterment of India's eSports ecosystem. PUBG Mobile Campus Championship that was held in 2018 saw more than 2,00,000 registrations and its 2019 edition had over 5,75,000 players participating. Notably, it was won by Team Soul and the team ended up winning PUBG Mobile Club Open 2019's regionals as well!
Finals have a prize pool of Rs. 20 cr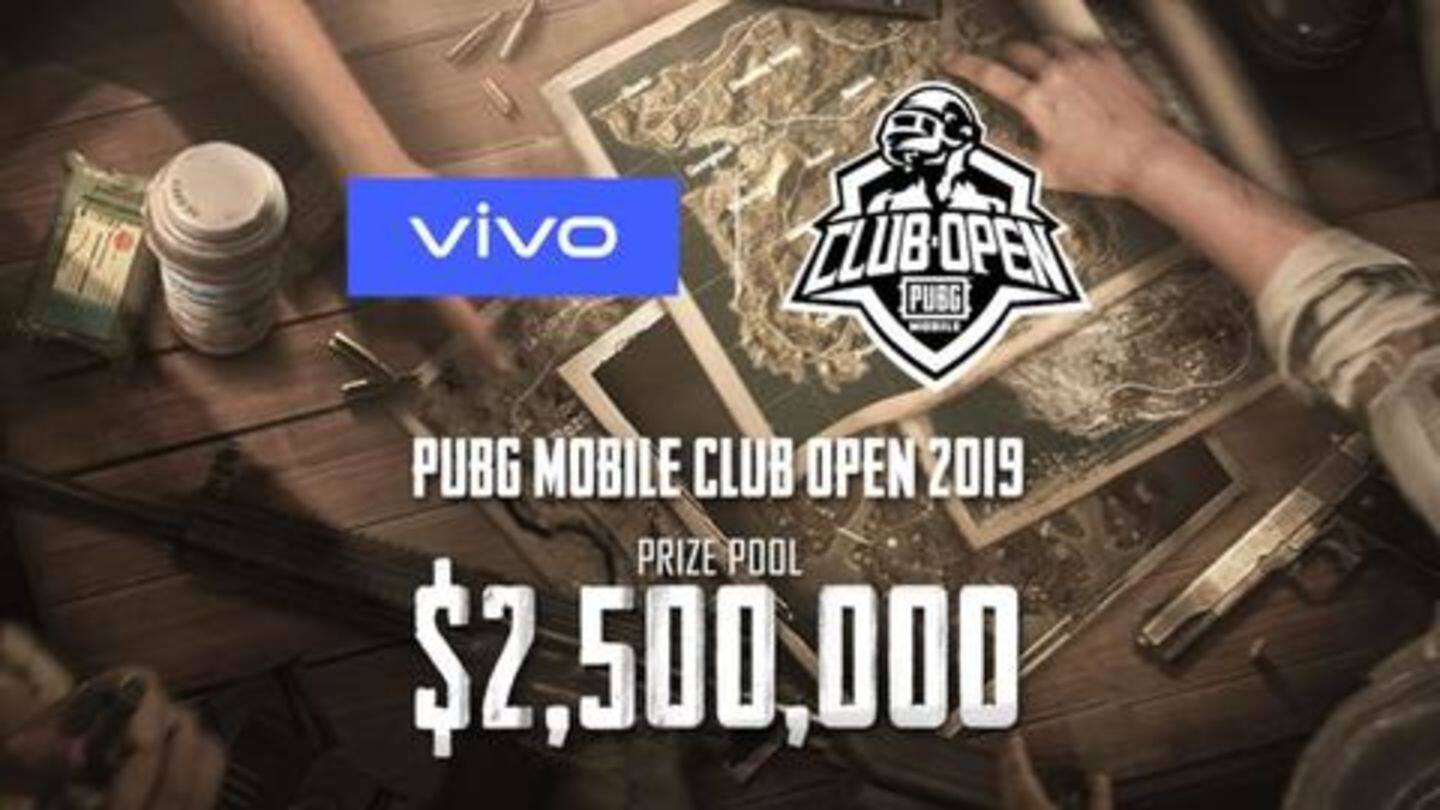 Regional finals were held on June 14 and 15 at the Thyagaraj Sports Complex, New Delhi. Sixteen of the best teams competed against each other in the event with Team Soul, TeamIND, IndianTigers, and Entity Gaming being at the top. Team Soul sped past TeamIND and IndianTigers and is now eligible to win a prize pool of $2.5 million (Rs. 20 cr).
Team Soul: Gameplay, performance, and members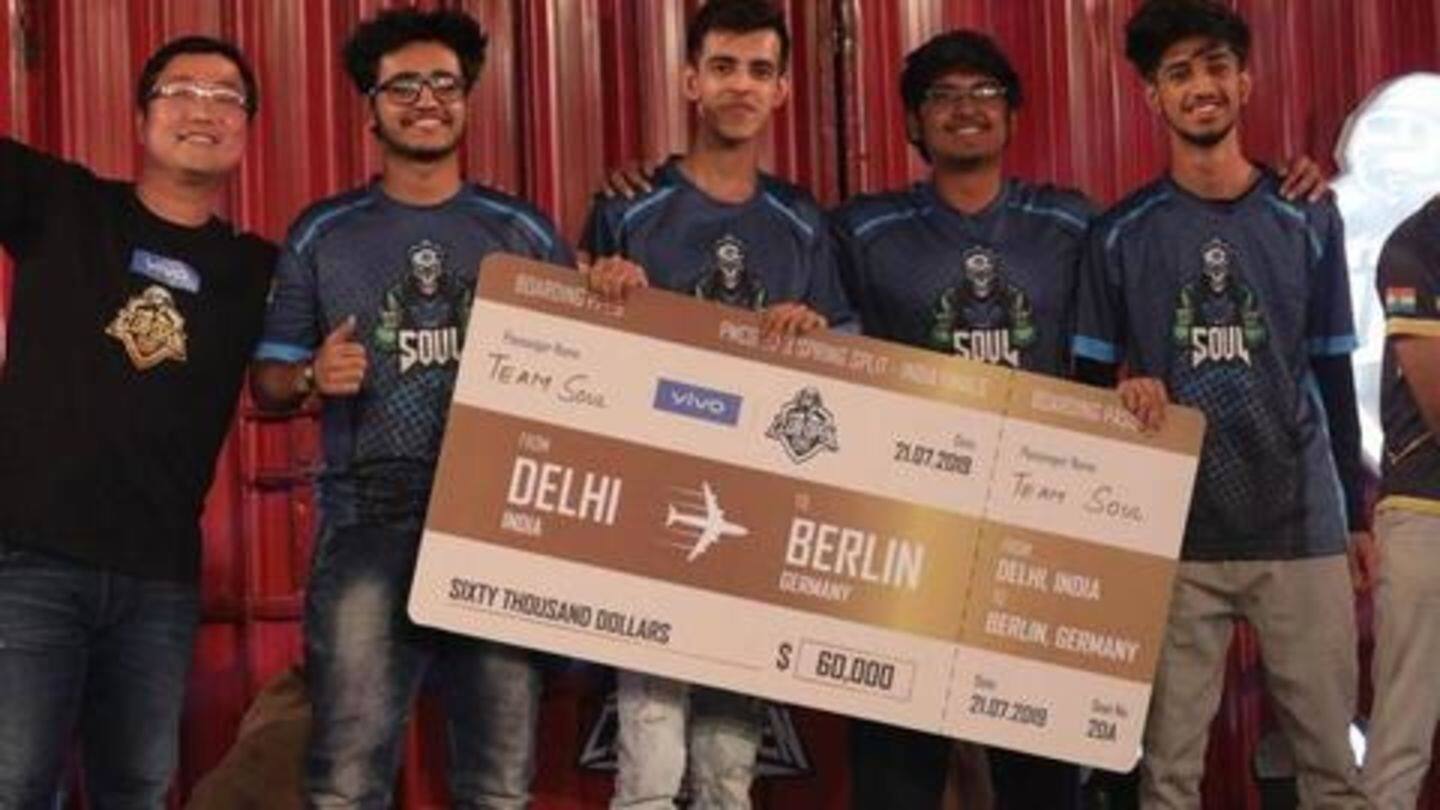 Team Soul is known for its aggressive gameplay that involves rushing and killing opponents at a fast pace. Led by Soul Mortal aka Naman Mathur, it had a kill count of 86 and a total score of 254. Other members: Soul Ronak aka Harpreet Singh Janjuha (MVP in three matches), Soul Owais aka Mohammed Owais Lakhani (one MVP), and Soul Viper aka Yash Soni.
Presenter, commentators, and other qualifying teams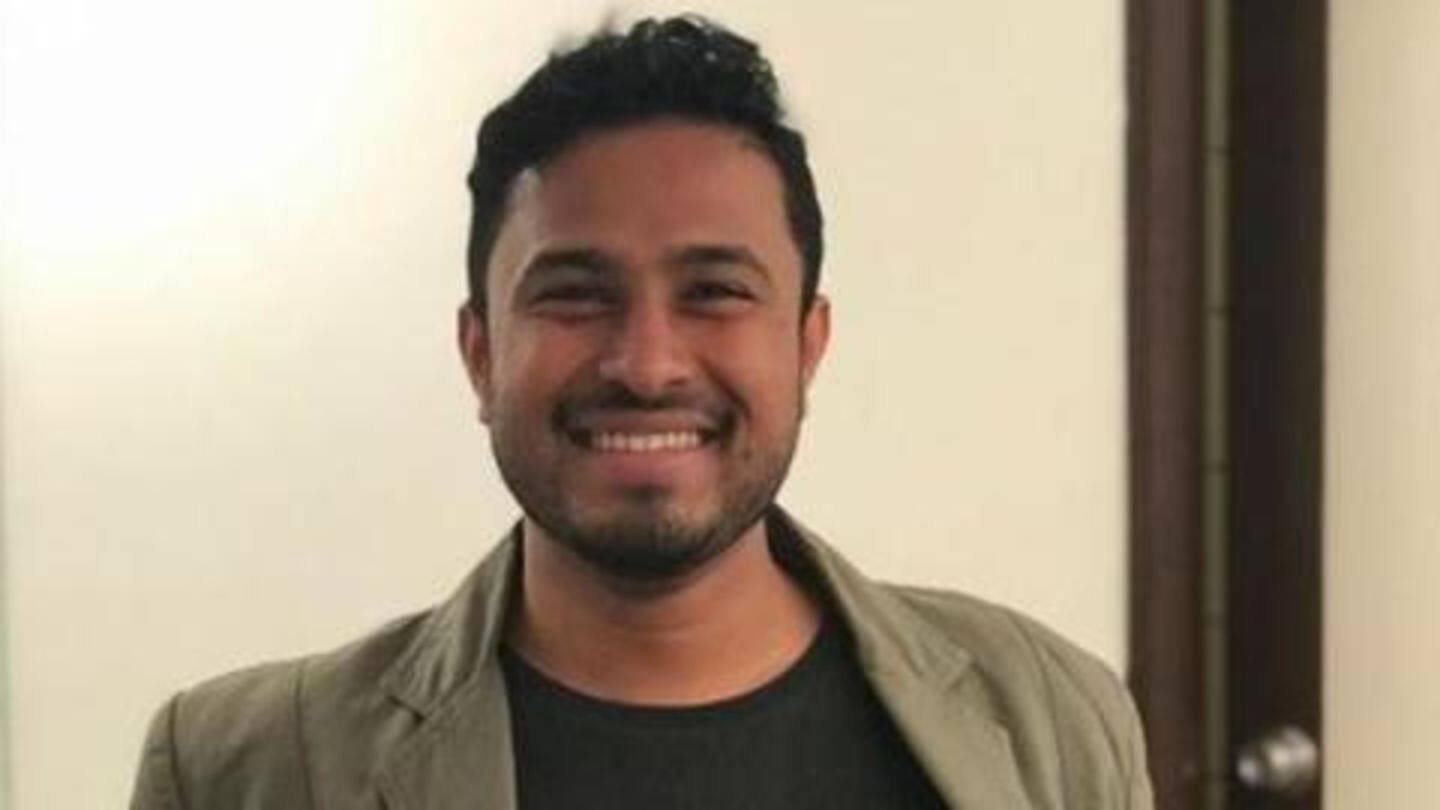 The event featured comedian Abish Mathew assuming the role of the presenter. English commentary was handled by Jason Kaplan, Sudhen "Bleh" Wahengbam, Alex Byfield, and John Allen, while Hindi team had Vageesh Bhan, Ketan Patel, Mannu Karki, and Dharam Kundra. Other qualifying teams include Team Unique (Europe), Elite Esports (China), GC Busan (Korea), SNT (Middle-East), SCARZ Black (Japan), WildCard Nova Esports, and Brazilian Killers.