Interesting facts about Sir Donald Bradman on his 110th birthday
Interesting facts about Sir Donald Bradman on his 110th birthday
Aug 27, 2018, 02:56 pm
2 min read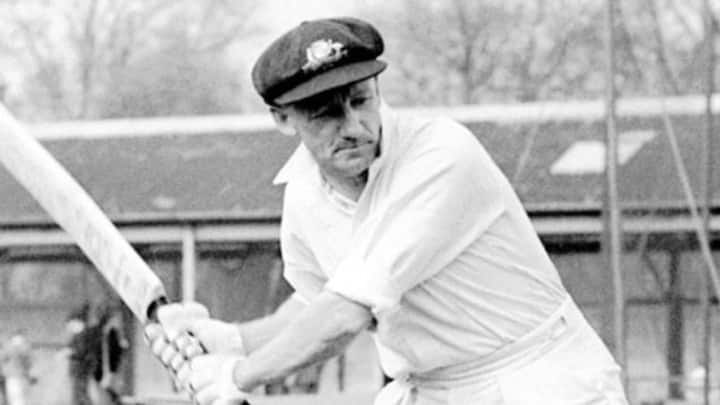 Today the world is celebrating Sir Donald George Bradman's 110th birthday, a man remembered and idolized for his extraordinary achievements in cricket. By the age of 25, he had broken several records and some of them still stand today. Bradman's Test average of 99.94 is a record that is considered the best sporting achievement in history. Here are other interesting facts about the icon.
An astounding average in his series against South Africa
In 1931-32, South Africa visited Australia and it is the only series which Don played against the Proteas. Even after scoring 2 runs in the first innings of the third Test, he managed to amass 806 runs, at an average of 201.5. The fourth Test saw him slamming 299*. No other cricketer has managed to average 200+ (min 600 runs) in a 5-match series.
The Don was also an accomplished musician
Not only did Donald create history with his batting, he was an accomplished musician as well, and could play the piano. He composed and recorded a song called 'Everyday is a Rainbow Day for Me'. Interestingly, he also has two piano records to his name, 'An Old Fashioned Lockett' and 'Our Bungalow of Dreams'.
Bodyline: England adopted a new bowling theory to stop Bradman
The Ashes series of 1932-33, for which England traveled to Australia, is a part of cricketing folklore. Tired of Don humiliating the bowlers, England captain Douglas Jardine decided to bowl down the leg while packing the leg-side with fielders. This made batting difficult for the Australians. England won the bodyline series, but Jardine was chastised for not being true to the spirit of cricket.
Quirky bytes about the great Sir Bradman
The Australian Cricket Board, across all the states, use the PO Box number 9994 to commemorate Bradman's average. A match between Kathiawar and Maharashtra was abandoned in 1948 as one batsman could have surpassed Bradman's record of 452 runs in First-class cricket. Bradman was never dismissed in his 90s. After getting out for zero in his last match, he said, "Fancy doing that!".