Tuchel: Klopp blaming PSG's antics to deflect attention from loss
Tuchel: Klopp blaming PSG's antics to deflect attention from loss
Nov 29, 2018, 03:52 pm
2 min read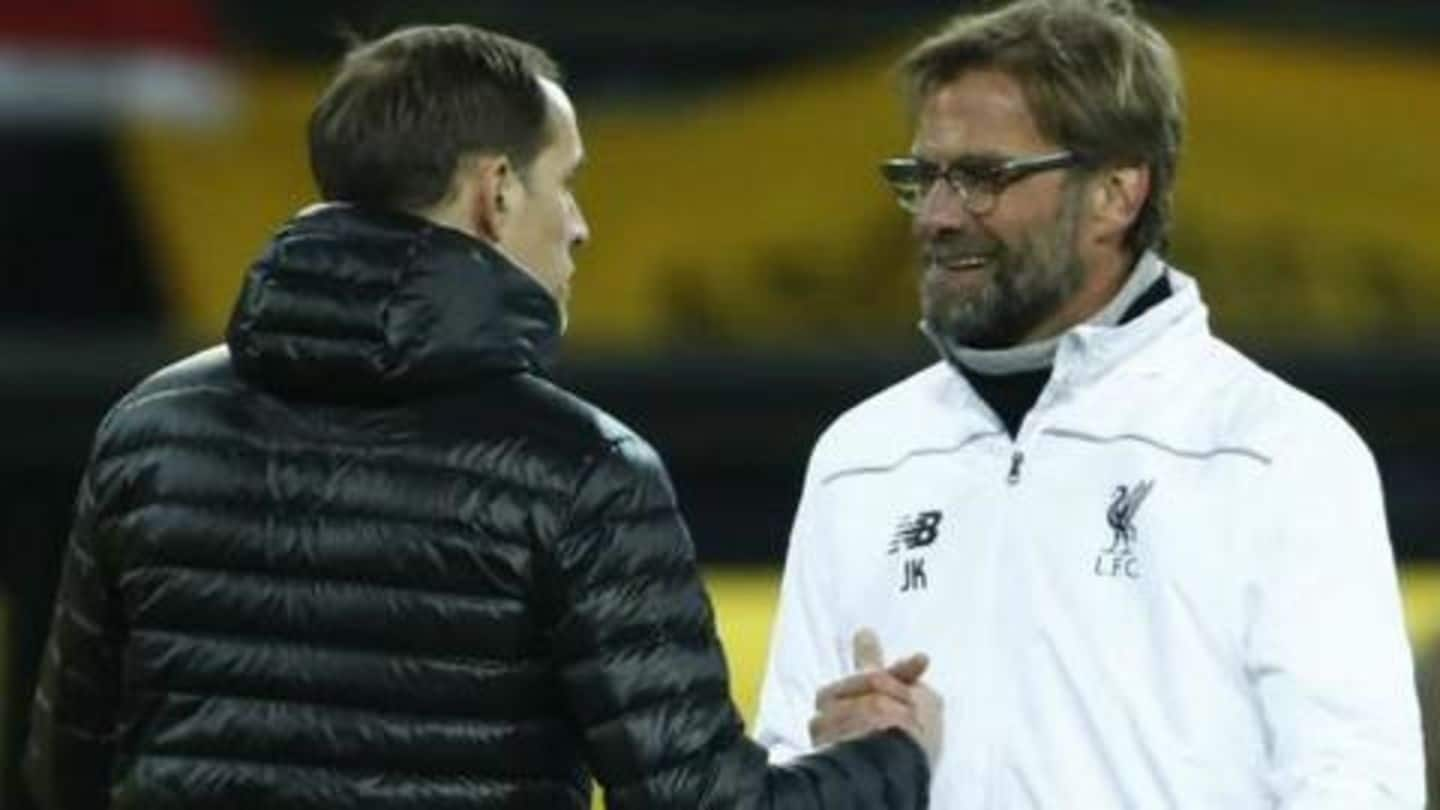 PSG manager Thomas Tuchel has taken a jibe at Liverpool gaffer Jurgen Klopp after the latter claimed that PSG were deliberately stopping the play from time to time by play-acting during their group stage match at the Parc des Princes. Tuchel said that Klopp had done so to divert attention from the fact the Liverpool were not the better team on the night.
What were Klopp's exact comments after the match?
Jurgen Klopp was angry at the numerous fouls Liverpool had to concede in the match, and out of the eight yellow cards dished out in the fixture, six went in the Reds' direction. Liverpool even conceded a total of 20 fouls to PSG's 12. Klopp, infuriated, said that Liverpool were made to look like butchers because of the antics pulled by PSG players.
Klopp's comments on Neymar
The Liverpool manager stressed on the fact that the last two fair play awards in England were won by his team. He pointed to the numerous times Neymar fell down in pain because of an alleged foul on him, saying that, "It was clever of PSG, especially Neymar, but a lot of other players went down like there was something serious."
Klopp believes Verratti's rough challenge should've been a red card
In the 24th minute of the match, PSG's Marco Verratti struck Liverpool's Joe Gomez sharply on the shin with his studs, a foul which Klopp believes should have sent off the offender, instead of just a yellow, saying, "Everybody has eyes, everybody could see it..."
Tuchel has hit back on Klopp's claims
PSG manager Thomas Tuchel refuted claims made by Klopp, saying that his team had suffered a lot fouls during the five minutes of stoppage time. He also said, "You don't have to do fouls if you're one goal down and you do 10 fouls in five minutes," criticizing Liverpool. Tuchel believes that Klopp said all these to deflect the attention from Liverpool's loss.
Neymar has an undeniable recurring problem of play-acting
This is not the first time Neymar has been criticized for diving and play-acting to procure fouls. The internet has been overloaded with memes and jokes about Neymar unnecessarily throwing himself to the ground and rolling over repeatedly during matches. Even during the 2018 World Cup, he did so on numerous occasions, and such actions are detrimental to the culture of football when upheld by a global icon such as himself.