Umar Akmal banned from cricket for three years: Details here
Umar Akmal banned from cricket for three years: Details here
Apr 27, 2020, 06:32 pm
2 min read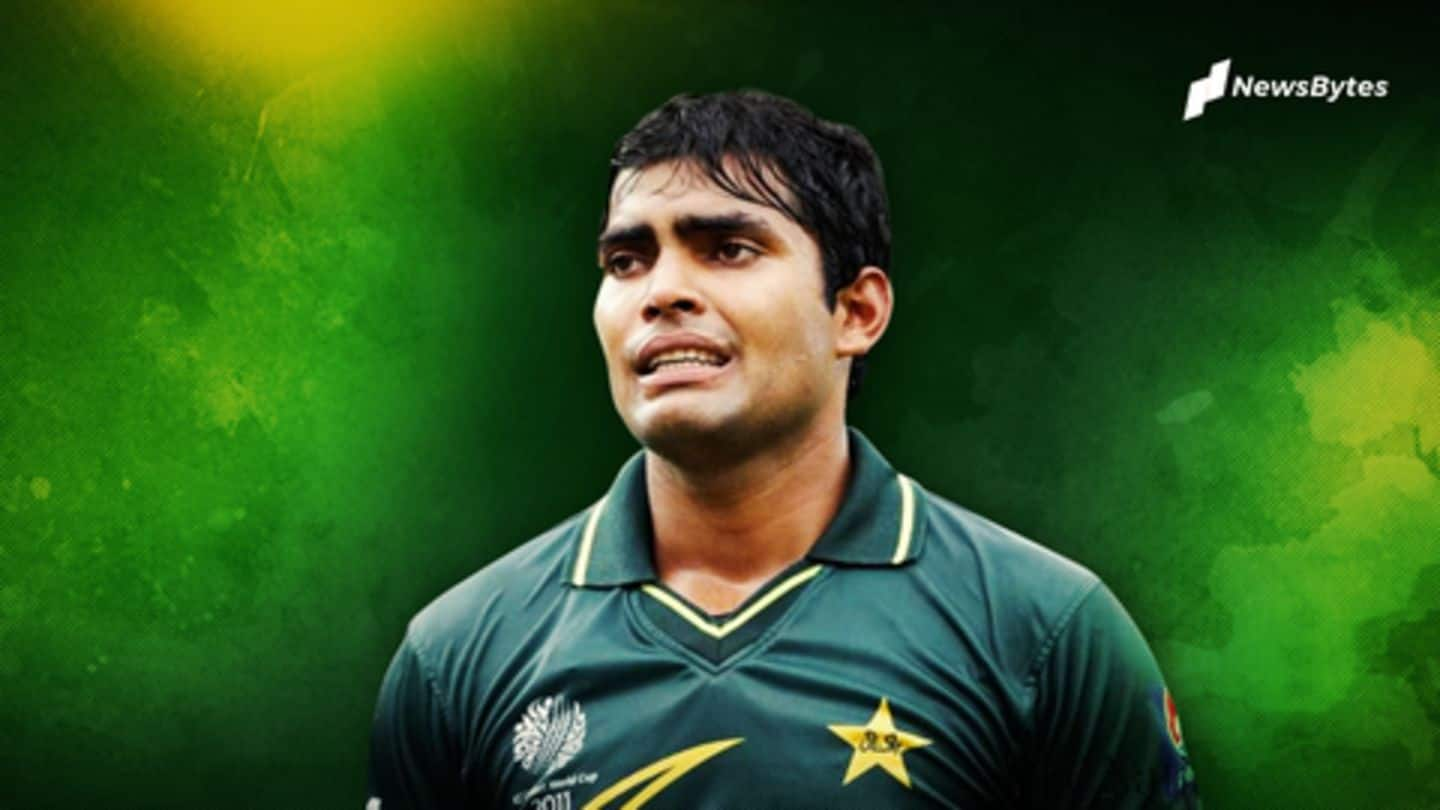 Pakistan batsman Umar Akmal has been banned from all forms of cricket over corruption charges. The Pakistan Cricket Board had earlier suspended the 29-year-old for not reporting a spot-fixing approach, in the PSL. The decision was taken by the Chairman of the Disciplinary Panel Justice (retired) Fazal-e-Miran Chauhan. Notably, the board had charged him with two breaches of its anti-corruption code. Here is more.
PCB earlier charged him with two breaches
Previously, Akmal was formally charged with two breaches of anti-corruption code for two unrelated incidents on March 20. The charges against him fall under Article 2.4.4. It states: "Failing to disclose to the PCB's Vigilance and Security Department (without unnecessary delay) full details of any approaches or invitations received by the Participant to engage in Corrupt Conduct under this Anti-Corruption Code".
PCB broke the news on Twitter
"Umar Akmal (has been) handed a three-year ban from all cricket by Chairman of the Disciplinary Panel Mr Justice (retired) Fazal-e-Miran Chauhan," the Pakistan Cricket Board broke the news on its official Twitter handle.
PCB gave Akmal a deadline to submit his reply
Umar Akmal was suspended by the board on February 20 and didn't participate in the PSL. He received a notice of charge on March 17. As per the charge, he was approached by a bookie for spot-fixing in PSL. Akmal, who had to submit his reply by March 31, later admitted that he made a mistake by not reporting the approach.
PCB imposed a three-month ban on Akmal in 2017
Akmal has had a number of encounters with the management ever since he made his debut in 2009. In 2017, he alleged in front of media that former coach Mickey Arthur had misbehaved with him during a training session. The matter was investigated by a three-member disciplinary committee, that later found Akmal guilty. Reportedly, he violated three clauses of his contract.
Here is what PCB wrote on Twitter
Umar Akmal handed three-year ban from all cricket by Chairman of the Disciplinary Panel Mr Justice (retired) Fazal-e-Miran Chauhan.

— PCB Media (@TheRealPCBMedia) April 27, 2020