Test cricket: Umesh Yadav looking to relish opportunity against Windies
Test cricket: Umesh Yadav looking to relish opportunity against Windies
Aug 21, 2019, 11:28 am
3 min read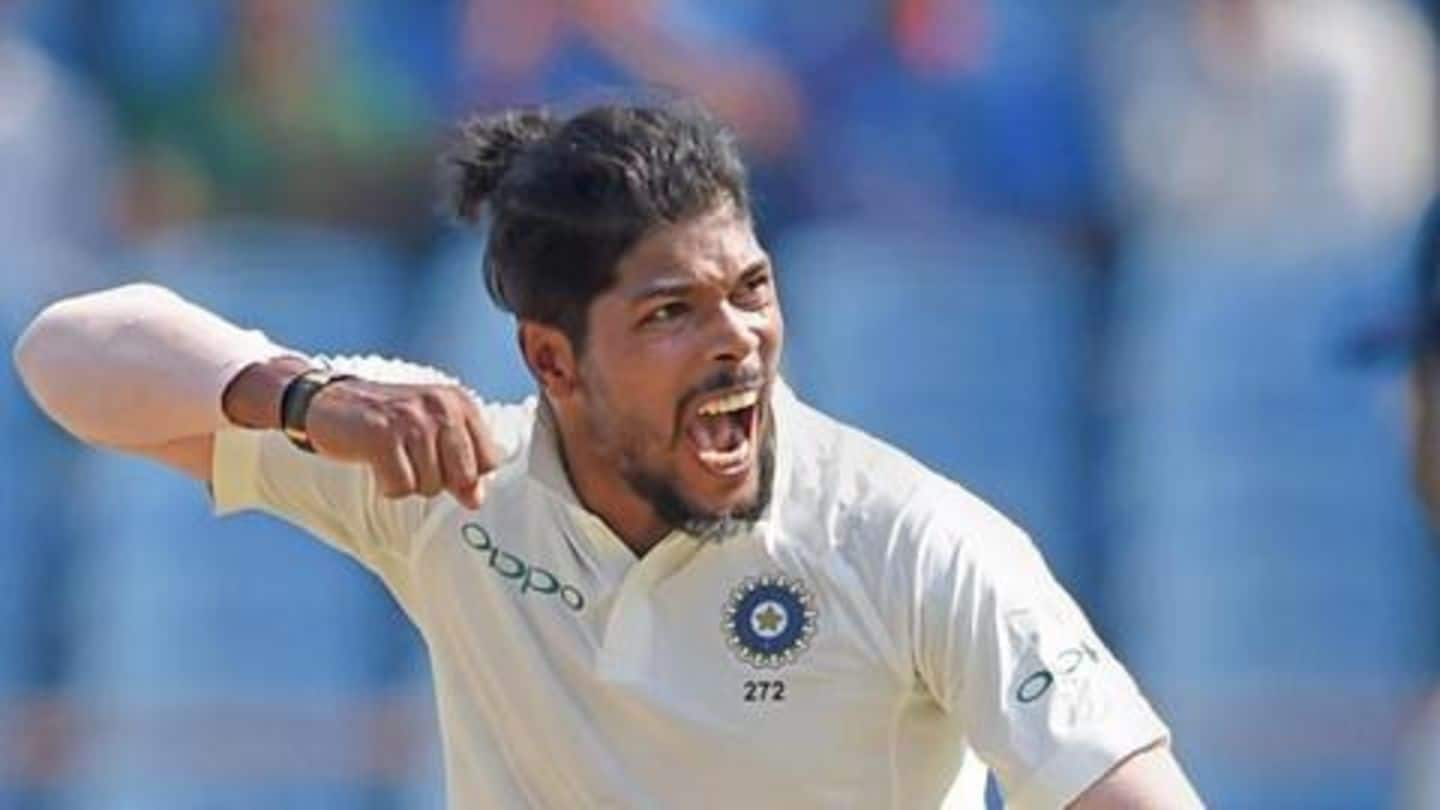 Indian pacer Umesh Yadav might not be a regular name in the squad. However, he has found himself back in the frame as he prepares for the upcoming two-Test series against West Indies, starting Thursday. Having got his first opportunity in the format since the Perth Test last year, Umesh is looking to utilize the opportunity to the fullest. Here's what he said.
Umesh feels India need a strong bench strength
Umesh said that since India are playing so many Tests of late, the need for a strong bench strength is must under the current situation. He also expressed confidence in getting his chance whenever needed, owing to the huge amount of cricket being played. "The competition is good, and it's good for us. That's the way we think," said Umesh during a press conference.
If there is healthy competition, it's exciting: Umesh
"We keep trying to get better, and that helps the team too. It's very important. If there is healthy competition, it's exciting. One needs to take on the challenge and focus on the bowling," added Umesh.
Break after IPL helped Umesh get his rhythm back
Umesh added by saying that his focus was on getting the rhythm right. While he did play Ranji Trophy and IPL after the Australia tour, it was the two-month break following the IPL that helped him get his rhythm back. "I thought I'd give myself some time, and work on the mistakes I had made in Australia and get my rhythm back," he asserted.
A break can help in getting the mindset right: Umesh
"A break helps, it's only after a break that you can get your mindset right. It's really all about the mindset. Sometimes negative thoughts creep in, and the idea is to take that out. That's what I did, clear my thoughts," Umesh opined further.
Working with coach Subroto Banerjee has helped him of late
Umesh further said that he utilized the break by going to his academy in Vidarbha, where he worked with his coach Subroto Banerjee. Meanwhile, his coach sounded positive and gave good feedback over Umesh's current bowling. "I went to the academy in Vidarbha and met the coach Subroto Banerjee, and worked with him. He was very positive. That's what I wanted," concluded Umesh.
Umesh has had a decent performance in Tests last year
Considering Umesh's performance in Tests last year, it was a decent one. Although he managed to play just five Tests, he claimed 20 wickets at an average of 21.40. He also scripted his career-best spell of 6/88 against Windies, including a 10-wicket haul.