Here are few of the unbreakable records in NBA
Here are few of the unbreakable records in NBA
Aug 18, 2019, 06:59 pm
2 min read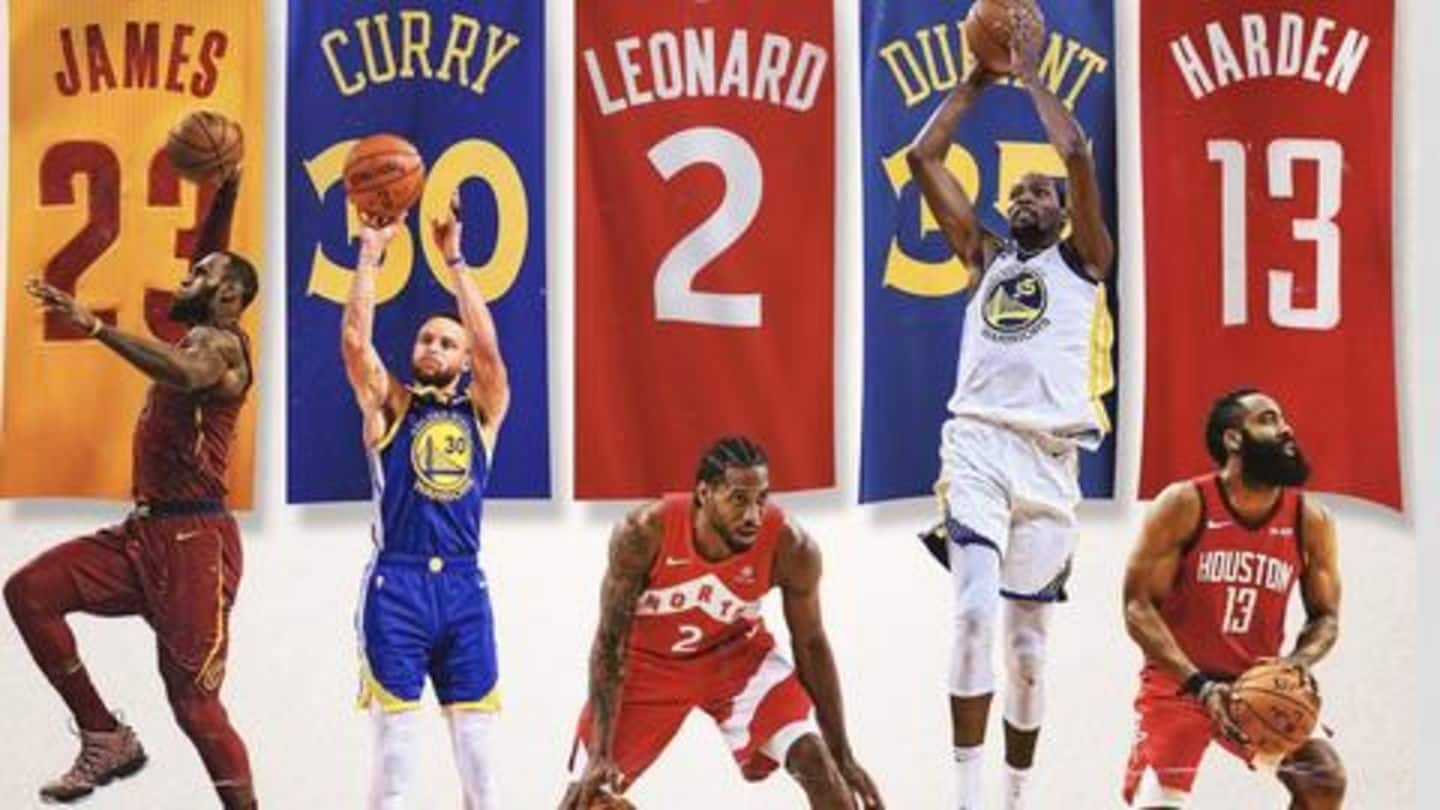 Basketball is one of the most popular sports in the USA. The National Basketball Association (NBA) is the biggest basketball league in the world. With a rich 73-year history of the league, a number of unique records have been scripted by players. On the same note, we take a look at some of the unbreakable records in NBA.
Wilt Chamberlain: Highest scoring average in a season
Scoring consistently in any sport is rewarding and it allows one to script a fine average. In the same light, the record for the highest single-season scoring average lies with Wilt Chamberlain (50.36). Playing for the Philadelphia Warriors, he achieved the feat during the 1961-62 season. Chamberlain had a long and an illustrious career spanning from 1959 to 1973.
Bill Russell: Most titles as a player
This is another epic record. As a player, the record for the most number of championship wins stands with former Boston Celtics center Bill Russell. He won a total of 11 NBA Championships in his 13-year prolific career. He is followed by Sam Jones, also of Boston Celtics, who won 10 championships in his 12-year career.
Boston Celtics: Consecutive title wins
Winning championships consistently earns any team a loyal fan base. As for the record of the most number of consecutive NBA title wins, it stands with Boston Celtics. They have won a total of 17 NBA titles. Interestingly, they also managed to win eight titles in a row from 1959-1966. Least to say, Russell played a huge role back then.
Rasheed Wallace: Most technical fouls in a season
Fouls are part of every game and the gravity of the same varies, owing to the temper level of players. The record for the most number of technical fouls in a season stands with Rasheed Wallace, who scripted 41 fouls during the 2000-01 season. Interestingly, with players being currently suspended for the season following their 16th foul, this record will live on forever.
John Stockton: Record career assists
Asides scoring, assisting is an important element in the sport. The record for the most career assists stands with John Stockton, who had 15,806 assists in his 19-year career with Utah Jazz. Having just missed 22 matches in his career, he played 99.6% of his matches. Among current players, Chris Paul is next with 9,181 assists.