Do you know these facts about Wimbledon?
Do you know these facts about Wimbledon?
Written by
Rishikesh Malkhede
Jul 05, 2017, 11:58 am
3 min read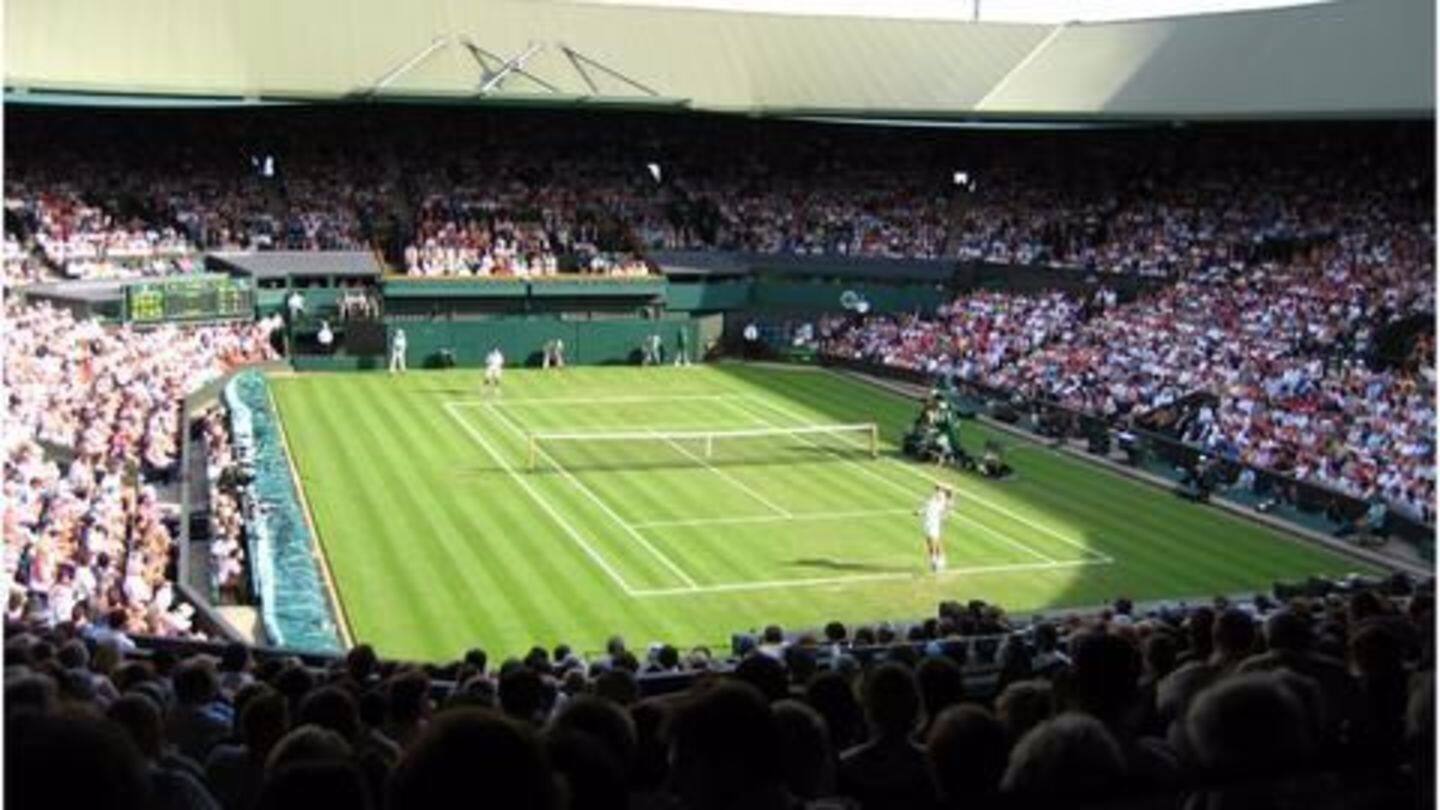 The 2017 edition of the Wimbledon Championship kicked off on 3rd July in London. It is the third Grand Slam of the year and the only one to be played on the grass. The oldest tennis tournament in the world, every tennis player dreams of winning the Wimbledon trophy. Let us have a look at some unknown facts about the tournament.
The Wimbledon Championship was first played in the year 1877, making it the oldest tennis tournament. While only men's single matches were played then, women's singles and men's doubles events were introduced in 1884 and mixed and women's doubles in 1913.
The men's singles champions is handed a silver-gilt cup and has been awarded the same since 1887, while the women's singles champion is presented the 'Venus Rosewater Dish', with figures from mythology inscribed on it. Winners of the other events are presented with the silver cup. The trophies are presented to the champions by the 'Duke of Kent'.
Champions are given replicas; not originals
While the winners are presented the 'real' trophies during presentation ceremony, the trophies are taken back from the winners to put on display at the All England Club's museum. And, the winners take home a three-quarter size replica of the trophies.
The Wimbledon Championship had a peculiar tradition; it was mandatory for the players to bow to the royal box while entering or leaving the centre court, irrespective of it being occupied by a member of Royal family. However, the tradition was scrapped in 2003, and the players are now only supposed to bow if Prince of Wales, or the Queen is present.
Unlike other Grand Slams, Wimbledon has a pretty strict rule about the dress code. It is compulsory for a player to wear white from top to bottom, with no leniency towards anyone. The umpire can ask the players to change if they do not meet the dress code. In 2013, Roger Federer was asked to change his shoes because it had an orange sole.
Being a ball kid is a tough job
While the tournament generally begins by end of June or early July, the ball boys and ball girls have to undergo training from the month of February. After training sessions, 250 boys and girls are selected to be the ball kids.
A rather unusual form of security
With the rather large number of pigeons hovering around the host city London, the All England Lawn Tennis and Croquet Club has employed Rufus, the Hawk to keep the pigeons away from the venue. He took over from the previous hawk, Hamish, ten years ago and is trained to ward off the pigeons. Young Harris hawk, Pollux, was hired last year to help Rufus.