Unmukt Chand blames politics for his downfall
Unmukt Chand blames politics for his downfall
Mar 12, 2018, 04:18 pm
2 min read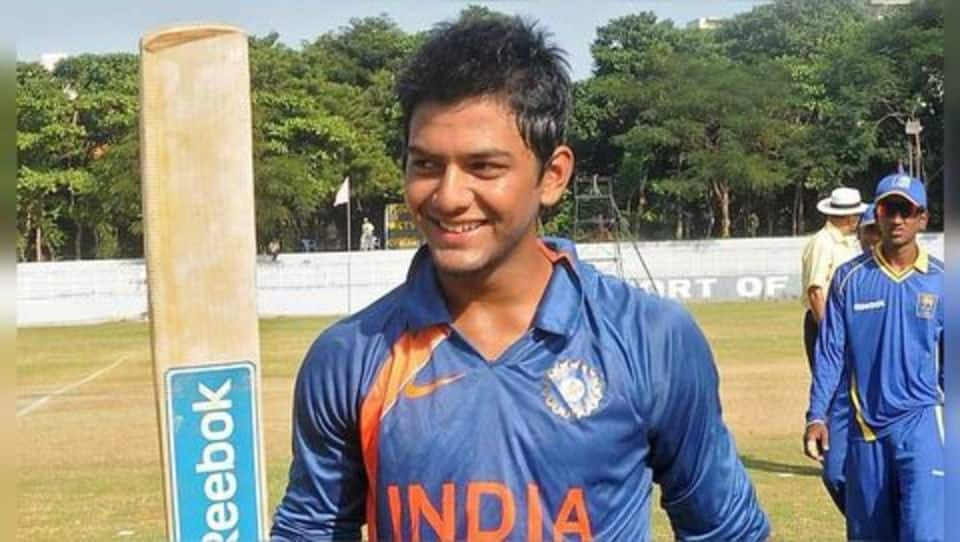 6 years ago, India lifted Under-19 World Cup for the third time. The victory was extra special for captain Unmukt Chand, who scored 111* in the final. His heroics immediately drew a comparison to Virat Kohli and Chand was touted as the next big thing in Indian cricket. But fast forward to 2018, he has almost faded into oblivion. How did this happen?
Ousted from the squad, but spirit not yet broken
The 24-year-old is still working hard to make his debut for India. But his goal of representing his country got further pushed away after he was axed from the Delhi team. The former Under-19 India captain has blamed petty politics in Delhi for his ouster from the squad in 2016-17 season, despite Chand being one of the top performers.
Being axed from Delhi was Chand's biggest disappointment
"Getting dropped from Delhi was the biggest disappointment of my life. I became the scapegoat of petty politics in the team...I had been the top run-getter for Delhi the previous season, and I was dropped." Chand said.
Delhi axing hurt his IPL prospects
Chand, who is currently in Dharamsala for Deodhar Trophy, claimed that the axing happened at the wrong time as it hurt his IPL prospects. His ouster from the squad occurred just ahead of the IPL auctions. Chand hasn't earned an IPL contract after the 2016 edition. In 2016, he played just a single IPL game and didn't even score a run.
Chand's miserable IPL career
Across different editions of IPL since 2011, Chand has managed just 21 appearances scoring 300 runs at an average of 15 and a strike rate of 100. Chand has just one 50+ score in the IPL.
Chand remained unsold in 2018 IPL auction
"Playing is more important than money...Unfortunately, I was dropped from the Delhi side four days before the auction, and I'm sure it didn't send the right signal to the franchisees. I wasn't picked," Chand concluded.