Aussie cricketer Usman Khawaja talks about being racially abused
Aussie cricketer Usman Khawaja talks about being racially abused
Oct 11, 2017, 02:01 pm
2 min read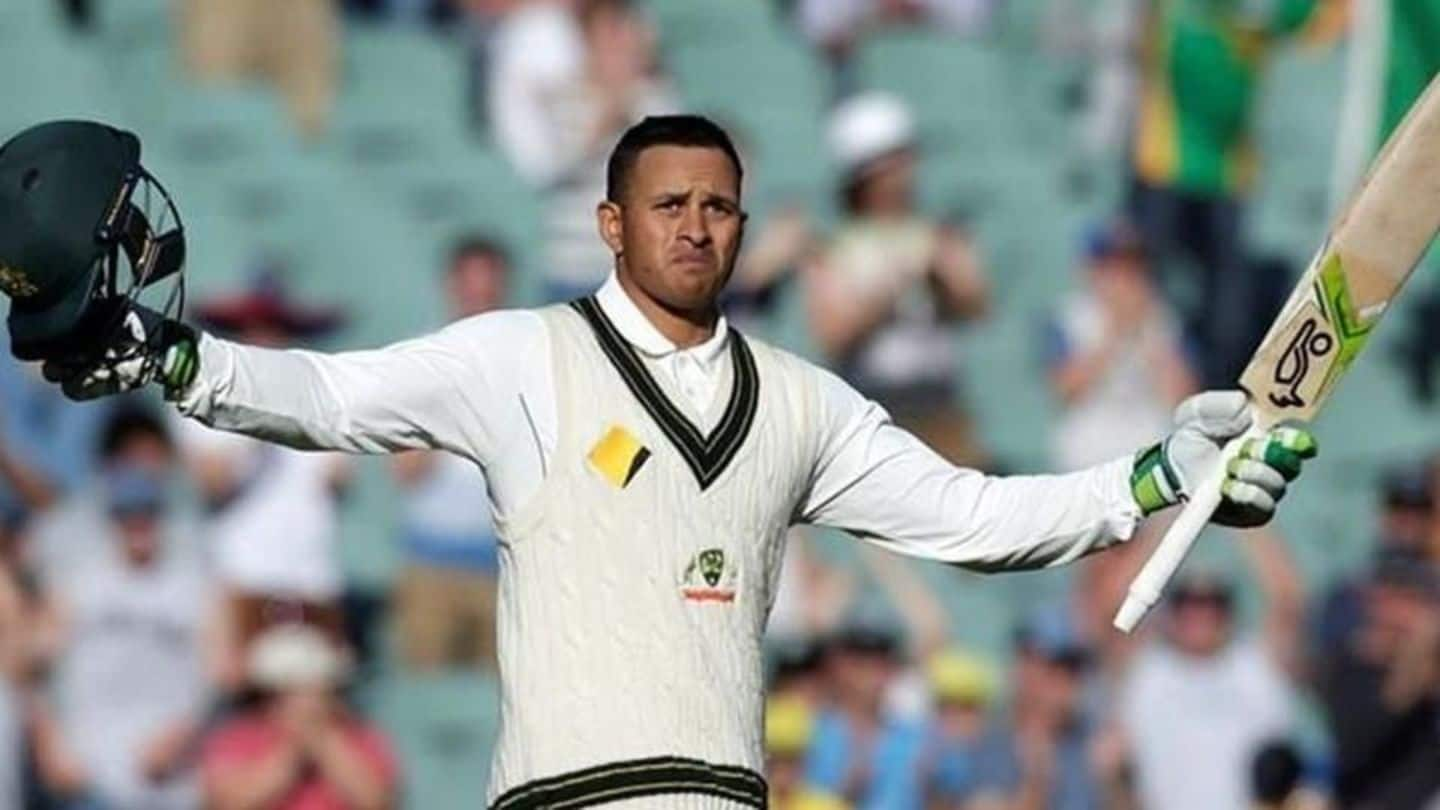 Usman Khawaja, Australia's first Pakistan-born player, and the first Muslim to play Test cricket for them, opened up about his struggle with racial abuse as a child. The 30-year-old recalls being called a "F---ing curry muncher", as a budding cricketer. Khawaja went on to say that such abuse resulted in him not supporting the Australian teams.
Usman Khawaja Test career
Khawaja made his Test debut for Australia in 2011 against England. He played 24 Tests, scored 1,728 runs which include five centuries. He was a part of the Australia team that played Bangladesh in this August.
Racially abusive environment
Writing for Players Voice website, Khawaja penned his thoughts on growing up in an environment where ,"Getting sledged by opposition players and their parents was the norm." He says, "I was brought up to be respectful, polite. But when I watched the Aussie team, I saw men who were hard-nosed, confident, almost brutish..the same type who would sledge me about my heritage growing up."
On Brian Lara being his favorite cricketer
Khawaja who mentioned that he didn't support Australian teams in sporting contests, said, "Especially in cricket, it was either West Indies, Pakistan, India, Sri Lanka. Anyone else. It's probably why Brian Lara was my favorite cricketer," he adds.
Change in the Australian society
While saying that it took Australian cricket so long to be inclusive of colored players, Khawaja concedes that the society is changing. Youngsters now are given more support to grow, paving way for cricketers from diverse backgrounds, he adds. He concludes by saying they finally have a chance to reflect what Australia really is - "an international team truly representative of its richly diverse population."