Commonwealth Games: Sathish Sivalingam's gold helps India grab 3rd spot
Commonwealth Games: Sathish Sivalingam's gold helps India grab 3rd spot
Apr 07, 2018, 10:24 am
1 min read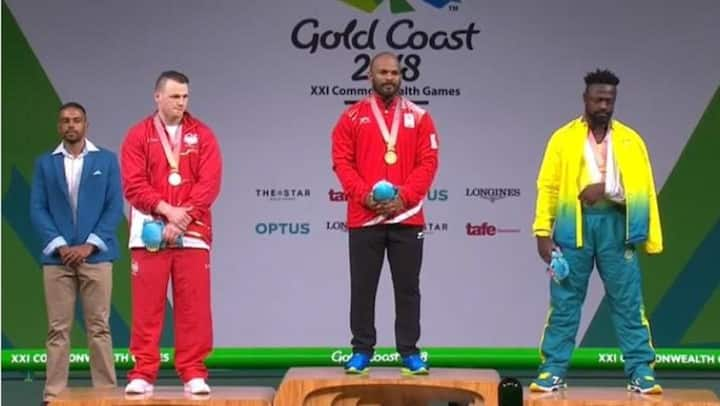 Indian athletes continued their strong showing at the 2018 Commonwealth Games in Gold Coast as weightlifter Sathish Kumar Sivalingam bagged India's third gold medal at the quadrennial event. India's medal tally now stands at 5 after Sathish won the medal in the men's 77kg weightlifting category. Till now, all 5 medals have been won by Indian weightlifters.
Sathish Kumar Sivalingam wins gold medal in 77kg weightlifting
3 golds in 3 days for India
Sathish Kumar Sivalingam finished with a total of 317kg, which included his 144kg lift in snatch and 173kg lift in clean & jerk. The 25-year-old from Vellore beat Englishman Jack Oliver, who had a combined effort of 312 kg. Sathish was the favourite to bag the gold since he had won the same color medal at the 2014 CWG in Glasgow as well.
Sathish Kumar Sivalingam repeats Glasgow gold
Sathish is now the first Indian male weightlifter to win gold medals at two successive Commonwealth Games. The 25-year-old finished at 11th position in the Rio Olympics but won the gold at the Commonwealth Weightlifting Championships in 2017. He had won the gold in the 2013 edition of Commonwealth Weightlifting Championships as well.