The five best WWE promos of all time
The five best WWE promos of all time
Oct 02, 2018, 02:50 pm
3 min read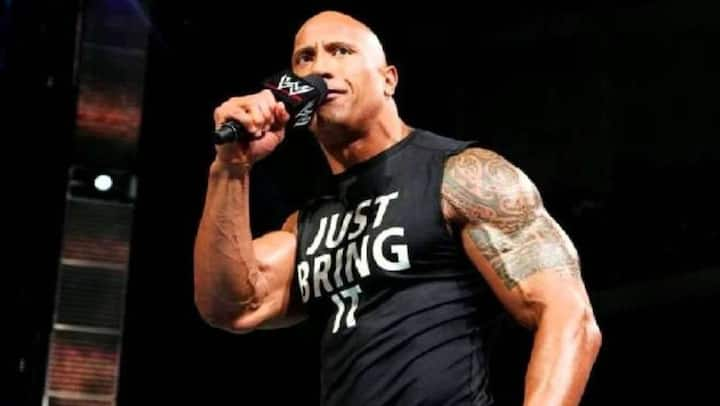 Professional wrestling is not only about amazing wrestling moves, but it also depends on how good the wrestlers are on the mic. All of the biggest superstars in the business from Stone Cold and John Cena to Hulk Hogan were great at intensifying the build-up to a match. Here we look at the five best WWE promos of all time.
Razor Ramon visits WCW Monday Nitro
Scott Hall, who was working for WWE, decided to pay a visit to World Championship Wrestling's Monday Nitro to declare a war between the two rival wrestling promotions. To the shock of everyone, Hall walked through the crowd, stepped inside the ring, and trashed WCW's owner Ted Turner and 'Macho Man' Randy Savage. A defining moment, this is what launched the Monday Night Wars.
Hulk Hogan was the ultimate superstar during 80s and when he jumped ships and went to World Championship Wrestling, they reintroduced him as a heel, teaming up with Hall and Nash as the New World Order. Hogan said, "The reception I got when I came out here...you fans can stick it, brother, because if it wasn't for Hulk Hogan, you people wouldn't be here."
The Rock insults Booker T
The Rock, probably, remains the greatest talker in the history of wrestling, and this list will remain incomplete without him. He was famous for his hilarious insults, and one time Booker T was at the receiving end of it. Rock called Booker T stupid and to explain how stupid he is, imitated Booker, saying, "I know the answer to that, 2+2? Thomas Jefferson, sucka."
CM Punk's pipebomb promo ranks among the best
CM Punk is one of the most controversial figures of the WWE. Just before three weeks of his contract coming to an end, Punk managed to cut the most controversial promo in the history of the business. He took a mic and blurted out everything that was wrong with WWE, even saying the company would become better after McMahon's death.
Stone Cold announces his dominance with the Austin 3:16 speech
Stone Cold is surely the most popular WWE superstar of all time, and the speech he made after winning 'King of The Ring' 1996 announced his dominance to the world. Austin won the final match against Jake 'The Snake' Roberts and went on to say, "You talk about your psalms, you talk about John 3:16, well Austin 3:16 says I just whipped your a**."