Who can become Manchester United's permanent manager?
Who can become Manchester United's permanent manager?
Dec 19, 2018, 08:22 pm
3 min read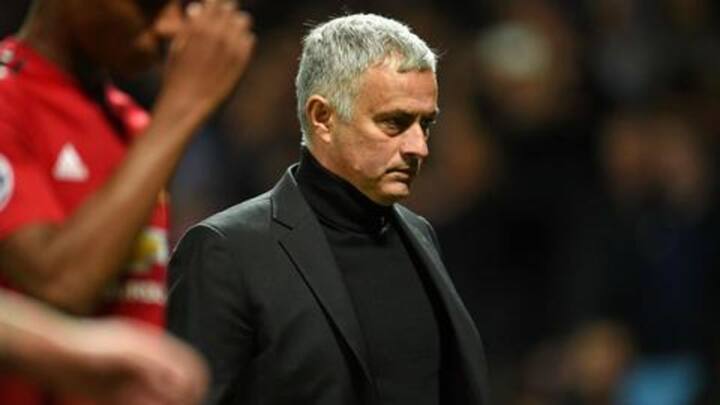 Manchester United have sacked Jose Mourinho and the internet has gone wild trying to figure out who should be his ideal successor. A lot of speculations have been made and numerous names are being thrown around, but out of this noise and chaos, we bring to you people who have the qualities to revive the sleeping giants of English football. Here's more.
Disclaimer: Let's speak realistically
With chaos reigning supreme at United, let us not assume anyone will suddenly come in and win the Premier League or the Champions League and turn things around in a flash. What fans are looking for is someone who can restructure the club, cut out all the flab the squad has gathered, and bring together a group of players who have talent.
Will Zidane be an ideal replacement at United?
Zizou's resume and achievements can't be matched by other contenders. He has won three consecutive Champions League titles- a feat no modern-day manager has achieved. However, Zidane has neither played in a Premier League club nor has he ever managed one. But given the respect he generates from footballers considering his own genius, Zidane can consolidate a team under him, which Mourinho couldn't.
The former PSG manager could be in contention
Laurent Blanc can be an option for United. He was vastly successful with PSG and Bordeaux as a manager, winning the Ligue 1 title in his second ever managerial season. With PSG, Blanc won several league and national honors. Known to clear up messes, having done so with the French national squad, he is someone United could take a chance with.
Can Ryan Giggs revive his beloved club?
If United are looking for someone to instil the winning passion they were known for, there is no better option than United legend Ryan Giggs. The most decorated EPL player is currently managing the Welsh national team, and thus the possibility of his availability can be questioned. But these are too troubled times to give someone as inexperienced as him the reigns of United.
It will be in United's favor if Pochettino signs
United have long been eyeing Pochettino but it will not be easy luring him away from the team he has built himself. Tottenham are a much better side than United, but if Pochettino is eyeing trophies he will be needing the resources. And there is no better club which can splash the cash like United, a strategy they can use to grab his attention.