WWE: Here are five unknown facts about Brock Lesnar
WWE: Here are five unknown facts about Brock Lesnar
May 20, 2019, 12:27 pm
2 min read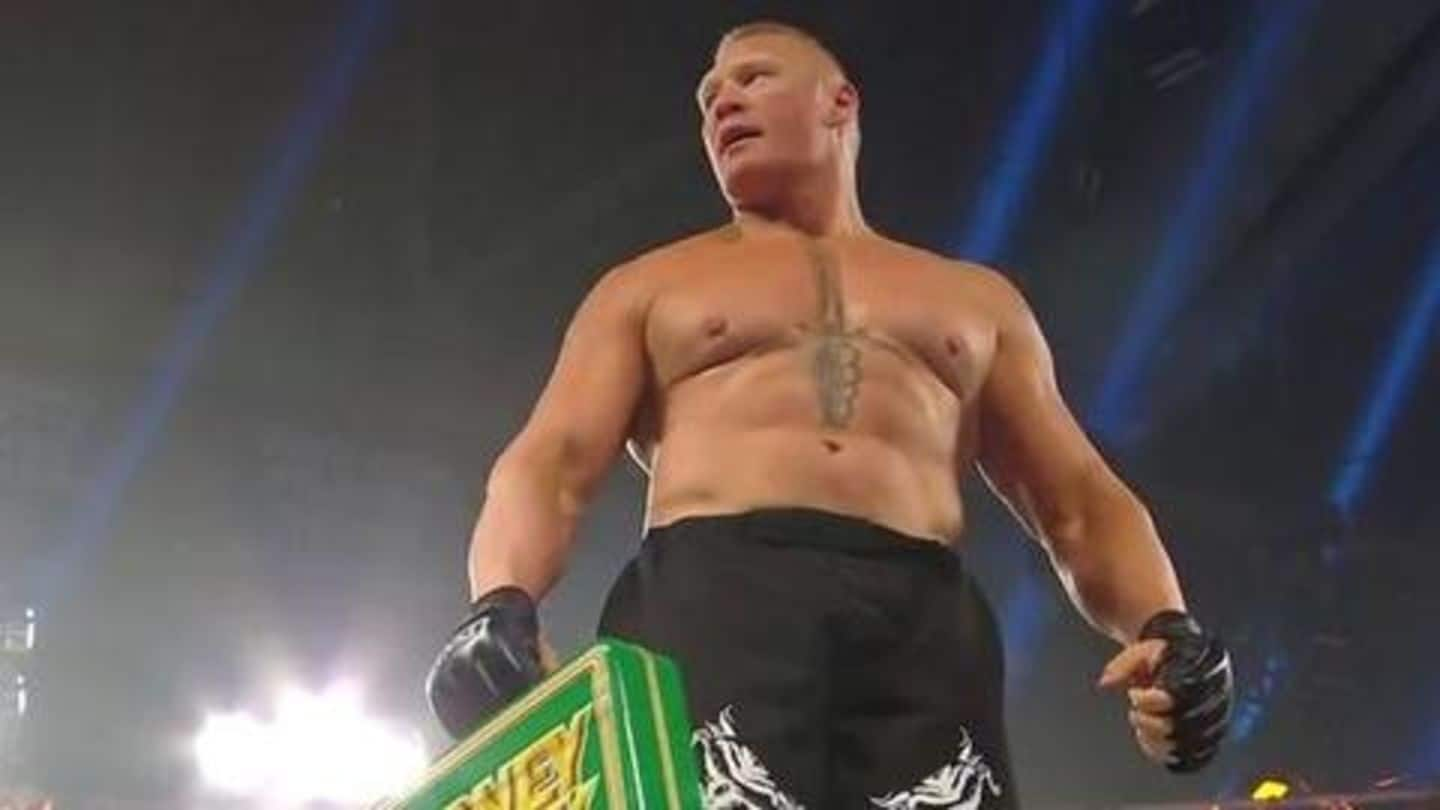 WWE has seen a number of top superstars in its vast timeline. One such superstar who is at the top, but is hated by the WWE Universe is Brock Lesnar. Being a former World and Universal Champion, and the reigning Mr. Money In The Bank, people might be wondering why is he back. Here we look at some of interesting facts about him.
Only person to win NCAA, UFC, WWE, IWGP championships
Prior to joining WWE, Lesnar used to wrestle for NCAA. While he was wrestling in Division 1, he went on to win the NCAA Division 1 Collegiate Wrestling Championship. It was followed by the UFC World Heavyweight Championship, while he later joined NJPW to become the IWGP Heavyweight Champion. He later won championships in WWE, thus becoming the only person to win it all.
Color blindness is a common phenomenon. People, who suffer from color blindness are unable to distinguish between the colors red, green and blue. Lesnar also has color blindness. Wondering how does he drive a car in the traffic? We have no clue.
He is the youngest WWE Champion
Before you throw the name of Randy Orton, let us make it clear. A few years back, WWE used to have two world championship titles, in the form of WWE Championship and World Heavyweight Championship. Officially, Orton is the youngest Heavyweight Champion, who won it at the age of 24. However, Lesnar is the youngest WWE Champion, winning it at the age of 25.
He has a history of addiction
Lesnar became addicted to alcohol and painkillers due to WWE's immersive schedule. There was also an instance when he got into a brawl on a flight with fellow WWE superstar Mr. Perfect. "Being stuck on an airplane for seven hours on an overseas trip. What else are you gonna do?" quoted Lesnar. No wonder why he is not a regular WWE superstar.
He is married to former WWE superstar Sable
Lesnar is married to former WWE superstar Sable, who is 10 years older to him. While it is her third marriage, she is Lesnar's first wife. They have two sons, named Turk and Duke, while Sable also has a daughter Mariah from her first husband Wayne Richardson. Lesnar also has fraternal twins from his first fiancee Nicola McClain, Mya Lynn (daughter) and Luke (son).