WWE: Analyzing and ranking some of the biggest mysteries
WWE: Analyzing and ranking some of the biggest mysteries
Jun 30, 2019, 02:41 pm
3 min read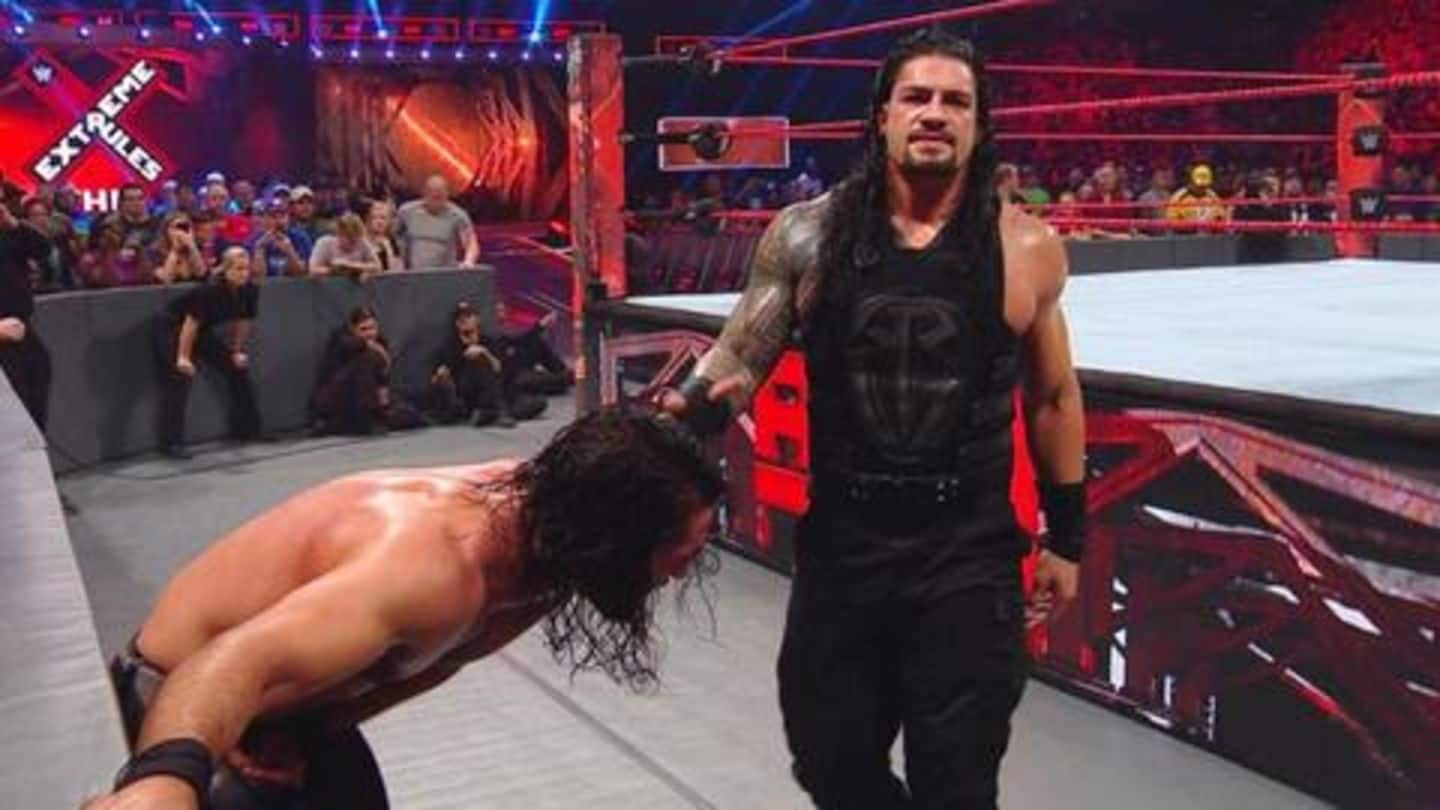 WWE has, over the years, cemented its legacy as the greatest pro-wrestling organization in the world. However, just like any other successful promotion, there is a mysterious element that keeps lurking. Fans of WWE know that it too has some unsolved mysteries in its basement. And, in the same light, we have a look at some of them.
Back in the Attitude Era, a segment known by the name GTV took WWE by storm. The segment focused on hidden cameras backstage, with black and white footage showing superstars doing weird stuff. After a few weeks, the segment was taken off the air. It was never revealed as to who was placing these hidden cameras. Interestingly, fans speculated Goldust to be behind it.
Who raised the briefcase at King of the Ring 1999?
There was another weird incident during the King of the Ring pay-per-view in 1999. Stone Cold Steve Austin was fighting Vince McMahon for the control of WWE in a ladder match, and the briefcase containing the documents was hanging above. However, as Austin almost grabbed the briefcase, it was pulled above. To date, it hasn't been revealed who was behind it.
WWE does not book Brock Lesnar vs Shane McMahon
At SummerSlam 2016, Brock Lesnar was fighting Randy Orton, which saw Orton being busted open. As Lesnar won via technical knockout, he continued his assault on Orton. And, SmackDown commissioner Shane McMahon came out to separate Lesnar from Orton. However, Lesnar delivered an F5 to Shane before walking off. While fans waited for this to conclude, they were never booked. No one knows why.
Shane threatens Vince to open the 'Lockbox'
In 2016, Shane demanded he should be given the charge of Raw, or he shall open the 'Lockbox' that would destroy Vince's reputation. Instead, Shane was put in a match against The Undertaker at WrestleMania 31. The prize for Shane was Raw's control. Although Shane lost, he was handed the control and the 'Lockbox' was never opened, the contents of it remain a mystery.
What was the Million Dollar Mania all about?
In 2008, Vince pulled off a publicity stunt that every week on Raw, he would come out and give away $1 million to random people. While it seemed interesting, the show became boring. Meanwhile, he abruptly ended it by faking his injury after the stage collapsed over him. However, it was never revealed as to why he wanted to give away so much money?