WWE: Here're superstars who came out of retirement
WWE: Here're superstars who came out of retirement
Jun 14, 2019, 03:02 pm
3 min read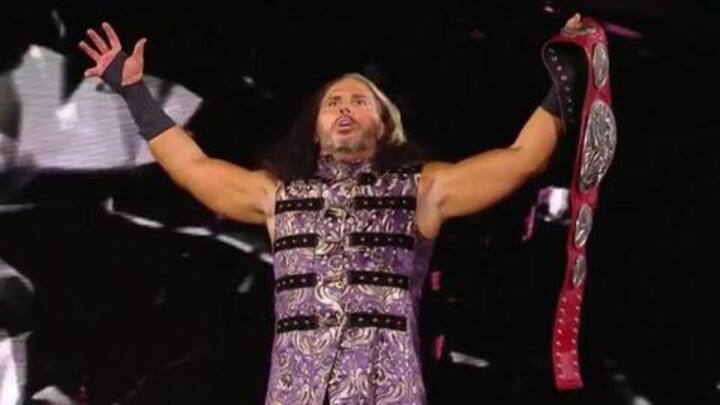 WWE superstars love to perform in the ring and entertain the fans. However, there are a few who are unable to do it full time and take pre-mature retirement due to numerous reasons. But, there have been countless instances when superstars have come out of retirement to do what they did best in the WWE ring. Here are a few of such instances.
Hulkamania back to run wild again
Hulk Hogan is well known for his stint in WCW. However, following a few rough matches, on the Thanksgiving episode of The Tonight Show with Jay Leno in November 1998, he officially announced his retirement. Interestingly, it was in January 1999, when he returned and challenged Kevin Nash for the WCW World Heavyweight Championship. Although Hogan won the title, it was under controversial circumstances.
Bret Hart is one of the greatest WWE wrestlers to have ever born. While everyone remembers his infamous 'Montreal Screwjob' in WWE, following which he left for WCW, an injury there led him to retire. It was not until January 2010, when he returned to WWE, sorting out the differences with Vince McMahon and Shawn Michaels, while he also began a feud with Vince.
The Nature Boy who hates to stay retired
Everyone remembers Ric Flair's retirement, when he lost to Michaels at WrestleMania 24. Following it, Flair made many appearances for WWE, but never wrestled. However, he did return to the ring post his retirement, when he had signed for Ring of Honor in 2009. In November 2009, during the Australian tour, Flair made his in-ring return against Hogan, to wrestle in four matches.
The return of the Hardcore legend
Mick Foley is not just considered one of the greatest professional wrestlers of all time, but also a legend of hardcore wrestling. Owing to his hardcore gimmick, he suffered multiple injuries in WWE, leading to his retirement at the age of 35 in 2000. However, he returned to in-ring action within four years, competing in the Royal Rumble match, and feuding Randy Orton.
Goldberg was one of the top draws in WCW, for his winning streak of 173-0. However, he had to retire as a part of the storyline due to shoulder surgery in 2001. After WWE acquired WWE, he returned in 2003 where he started a feud with The Rock, and had his first return match in April 2003 at Backlash against Rock.
Special Mention: The Heart-Break Kid returns for a DX reunion
The most prominent retirement of Michaels came at WrestleMania 26, when he lost to The Undertaker, much like he ending Flair's career. In 2018, he announced his intention to return for one last match, with his partner Triple H, after Undertaker attacked Hunter, following the former's loss at Super ShowDown. It was DX vs Brothers of Destruction at Crown Jewel, where the former won.