Ryan Giggs slams Zlatan Ibrahimovic: Here are the details
Ryan Giggs slams Zlatan Ibrahimovic: Here are the details
Mar 20, 2019, 06:02 pm
2 min read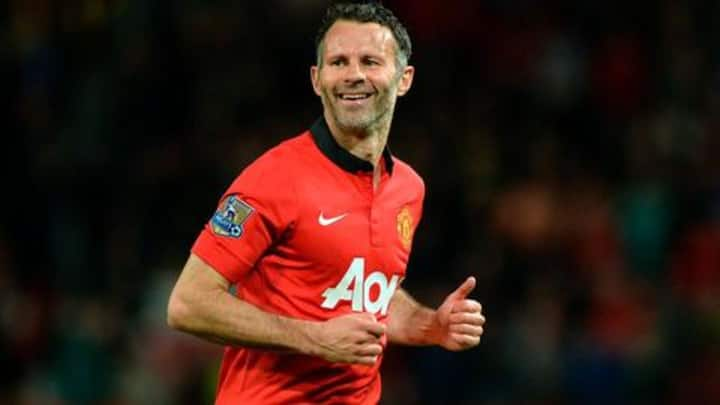 Manchester United legend Ryan Giggs has hit back at Zlatan Ibrahimovic after the latter criticized the 'Class of 92' for always complaining while working as pundits. Wales manager Giggs shot back at Zlatan and insisted that the 'Class of 92' has over 2,000 games between them and is entitled to have an opinion about their club. Here are the details.
What had Zlatan said about these United legends?
Speaking to the Mirror Zlatan said, "They are not there anymore. They are on TV and complaining all the time because they are not active in the club. If you want to work in the club, go and search for work in the club. So you cannot be on TV and always complaining and criticising. Yeah, ok, you've had your time, we know it."
Zlatan had moved to United in 2016 under Jose Mourinho. The star striker played 53 games for United, before moving to Los Angeles Galaxy. The comments of United's former players, who criticized both Jose and Paul Pogba consistently, didn't go well with Zlatan. Scholes in particular was critical of Mourinho, and his style of play. The Neville brothers and Rio Ferdinand were vocal too.
Zlatan says 'Class of 92' never moved on from Ferguson
"And in the circle of Ferguson, they don't like that. Because they stayed all their life under Ferguson and they never moved from Ferguson. And they didn't even talk if Ferguson didn't tell them to open their mouth," added Zlatan about the 'Class of 92'.
Zlatan's comments didn't go well with Ryan Giggs
Giggs, who made a record 963 appearances for United between 1991 and 2014, said that the 'Class of 92' is entitled to having opinions. "Only Nicky [Butt] is connected with the club now but when you play over 2,000 games between us, we are going to have an opinion," said Giggs. "We are supporters. That's what football is about, having different opinions," he added.
Key information about the 'Class of 92'
The famous 'Class of 92' had Gary Neville, Paul Scholes, Nicky Butt, David Beckham and Phil Neville. These footballers played a combined total of 3,450 games during the most successful period in the English club's history. Besides Butt and Beckham, the other personalities are often seen on television. Both Giggs and Phil work as head coaches for Wales and England women's team respectively.