Close shave for 150 as Saudi jet makes emergency landing
Published on
May 22, 2018, 05:25 pm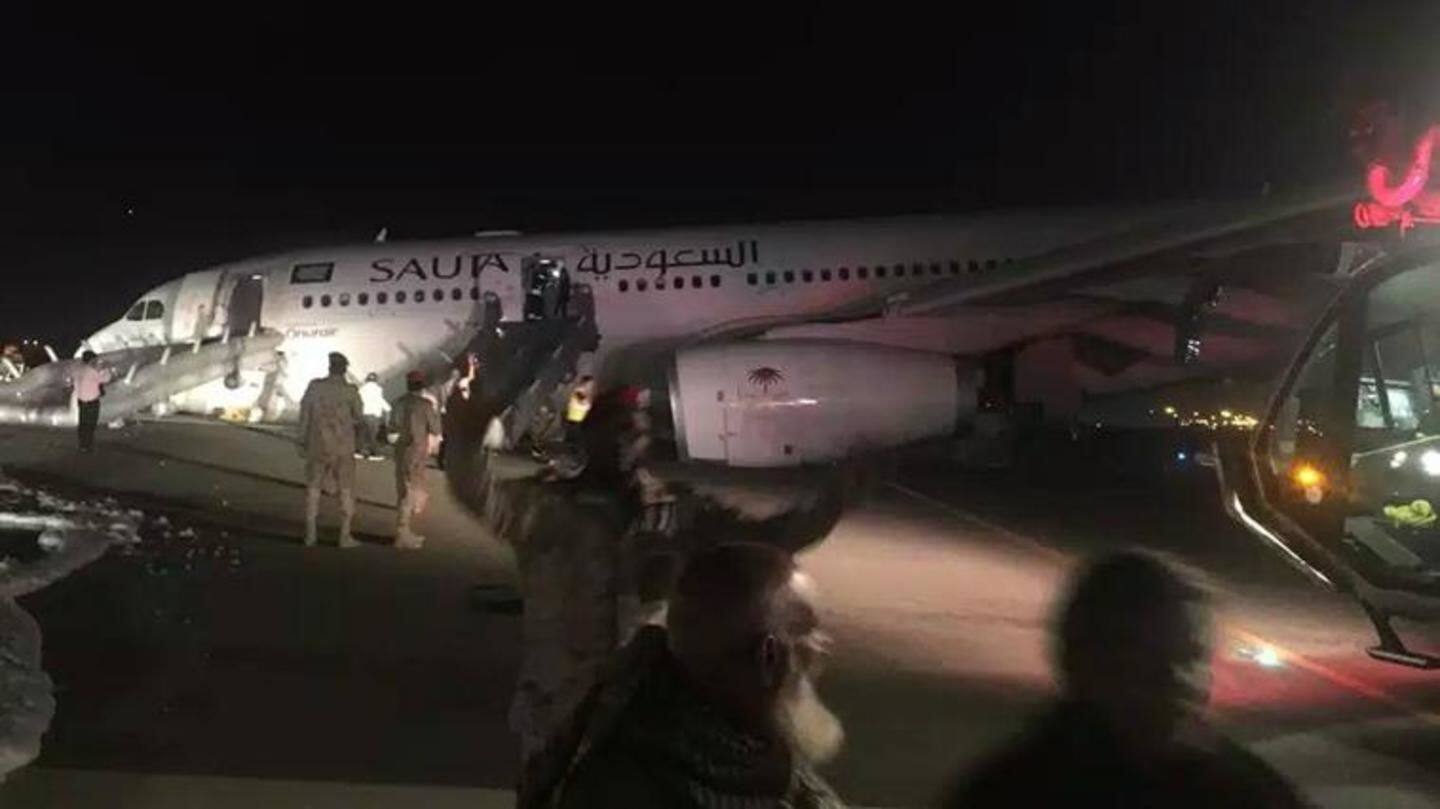 A Saudi Arabian Airlines Airbus A330 jet was forced to make an emergency landing in Jeddah after suffering a malfunction in the hydraulic system. The aircraft was travelling from Medina to Dhaka with 151 people on board, but had to be diverted to Jeddah late Monday. Fifty-three passengers were injured, including one female passenger who suffered a fracture during the evacuation.
Aircraft skidded on its nose before screeching to a halt
Footage posted online showed the plane leaving a trail of flame along the runway as it skidded on its nose before screeching to a halt. Reportedly, the aircraft circled over Jeddah for several hours as its landing gear failed to drop, forcing the captain to make the emergency landing. The Aviation Investigation Bureau (AIB) has launched an investigation into the incident.
Another Saudi aircraft made emergency landing in 2014, injured 29
In a similar incident in January 2014, a Saudi Arabian Airlines Boeing 767 jet made an emergency landing in Medina, injuring 29 people, according to the aviation authority.