Indonesia quake: Over 500 trapped on Lombok volcano after landslides
Indonesia quake: Over 500 trapped on Lombok volcano after landslides
Jul 30, 2018, 01:30 pm
2 min read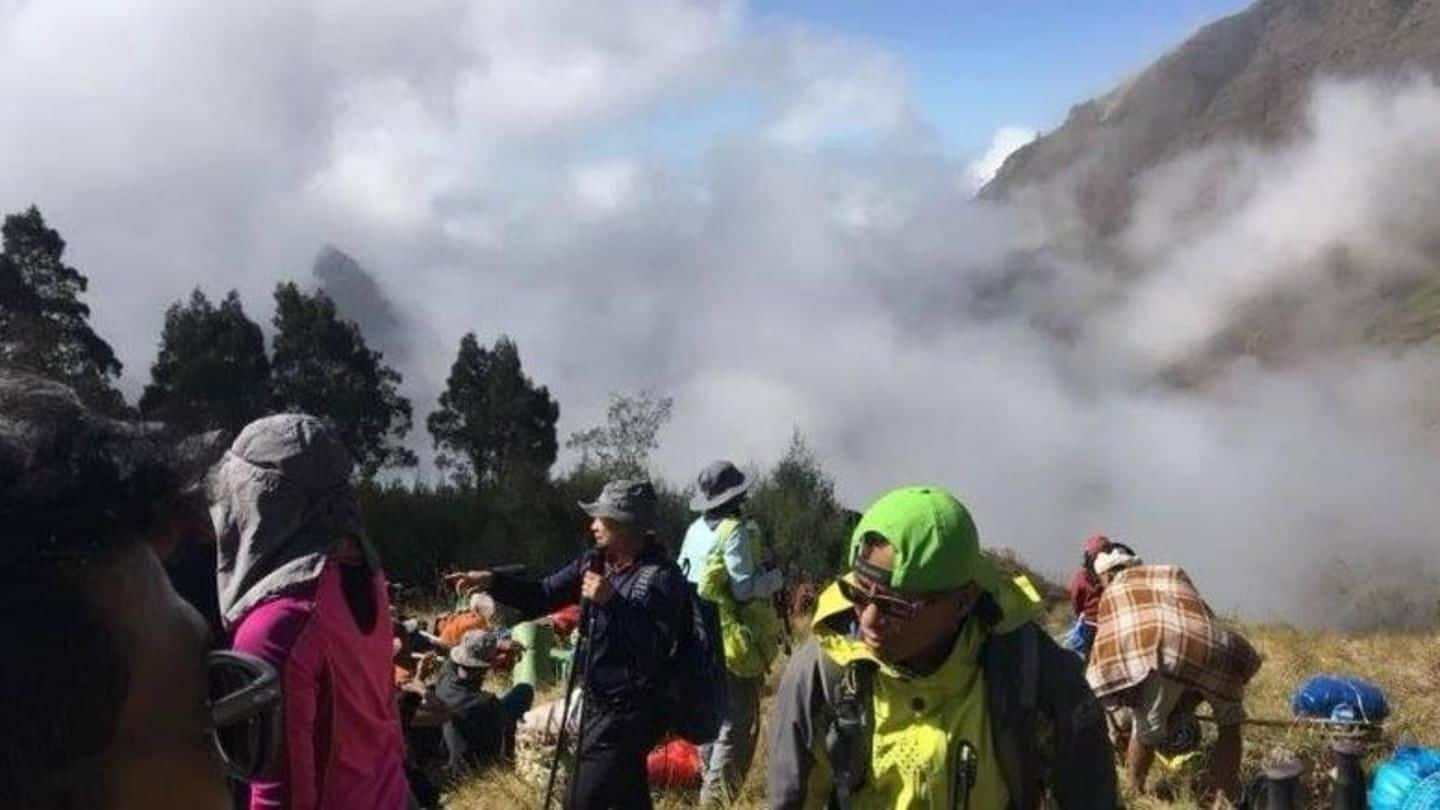 More than 500 hikers and their guides remain stranded by landslides on an active volcano on Lombok, Indonesia, a day after a powerful earthquake of 6.4-magnitude struck the Indonesian holiday island, a national park official said today. Helicopters and rescue teams on foot have been deployed to scour the slopes of Mount Rinjani in Lombok, which is crisscrossed with hiking routes popular with tourists.
Mt. Rinjani is the second-tallest volcano in Indonesia
Rising some 3,726m (12,224 feet) above sea level, Mt. Rinjani is the second-tallest volcano in Indonesia and a favorite among sightseers keen to take in its expansive views. Hiking trails on the mountain were closed following the quake due to fear of further landslides.
16 people have died so far in the powerful quake
"There are still 560 people trapped. 500 are in Segara Anakan area, and 60 are in Batu Ceper," said the head of Rinjani national park, Sudiyono. Sixteen people were killed and hundreds of buildings were destroyed by the quake, which sent people running from their homes early in the morning yesterday. The quake also dislodged tonnes of rock and mud on Mt. Rinjani.
Three rounds of tremors, over 100 aftershocks hit Indonesia
The epicenter of the earthquake was 50km northeast of Lombok's main city Mataram, far from the main tourist spots, the United States Geological Survey said. The initial tremor was followed by two strong secondary quakes and more than 100 aftershocks.