Trump Administration considering India's request for armed drones: US official
Trump Administration considering India's request for armed drones: US official
Written by
Ramya Patelkhana
Oct 22, 2017, 06:15 pm
3 min read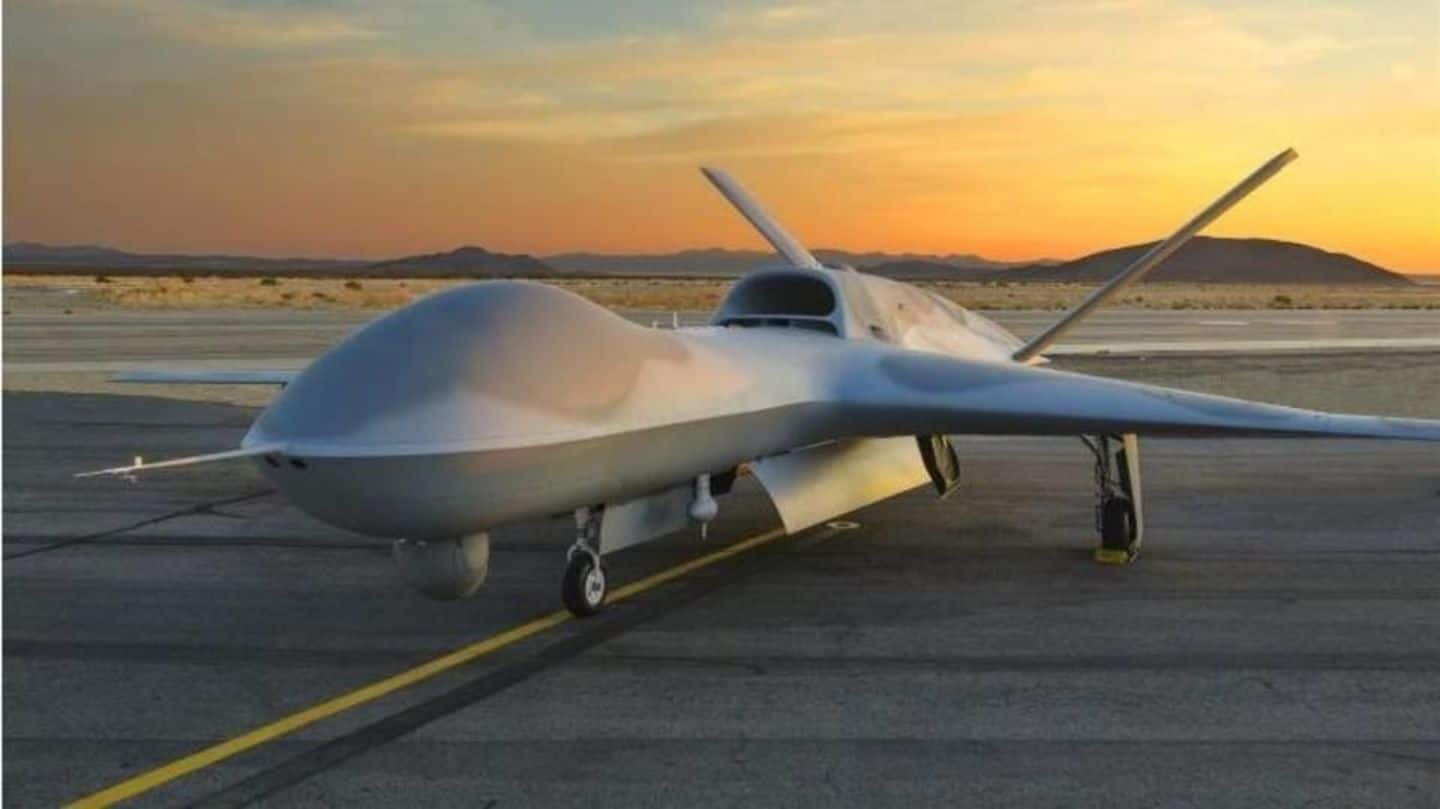 After securing a deal with the US for procuring unarmed Guardian drones, India may also purchase high-tech armed drones from the US. Earlier, Indian Air Force requested the US administration for General Atomics Predator C Avenger aircraft to strengthen its defense capabilities. A US official said President Trump's administration is considering India's request. India may spend a whopping $8bn for 80-100 armed drones.
US considers India's request months after Modi-Trump meeting
The Trump Administration's consideration of India's request for armed drones follows the successful meeting between PM Narendra Modi and President Donald Trump at the White House on 26 June. At the time, the US announced the sale of 22 unarmed Guardian drones to India for strengthening the surveillance capabilities of the Indian Navy in the strategic Indian Ocean region.
The US official said, "The US Navy and the Indian Navy have been cooperating for many years on counter-piracy efforts, on ensuring freedom of navigation in the Indian Ocean and the and Red Sea and the Persian Gulf."
India to spend several billions on armed forces' modernization
India seeks to procure high-tech defense equipment and technologies from the US under its long-overdue drive to modernize armed forces over the next decade. Speaking about the US's defense relationship with India, the senior US administration official said, "We are at ways to, in terms of Foreign military sales, but really also in defense cooperation broadly how to strengthen our relationship and cooperation."
US Administration official's statement
"(Defense) Cooperation is only going to increase based on the need for it to increase and the kind of trust that we (US, India) are building through personal relationships and through a fundamental understanding that our interests aligned so clearly."
Prepared to ensure India has even greater defense capabilities: US
During President Obama's administration, India was the US's major defense partner. Even under President Trump, the US has designated India as an important defense partner. Ahead of his India visit, US Secretary of State Rex Tillerson stated Trump Administration is offering a "menu of defense options" for India's consideration. Tillerson said they value the role India can play in global security and stability.
US Secretary of State Rex Tillerson's statement
Tillerson stated, "The proposals the US has put forward, including for Guardian UAVs, aircraft carrier technologies, the Future Vertical Lift program, and F-18 and F-16 fighter aircraft, are all potential game changers for our (US and India's) commercial and defense cooperation."