Australians witnessed India's Chandrayaan-2, thought it was UFO
Australians witnessed India's Chandrayaan-2, thought it was UFO
Written by
Shubham Sharma
Jul 24, 2019, 09:31 pm
2 min read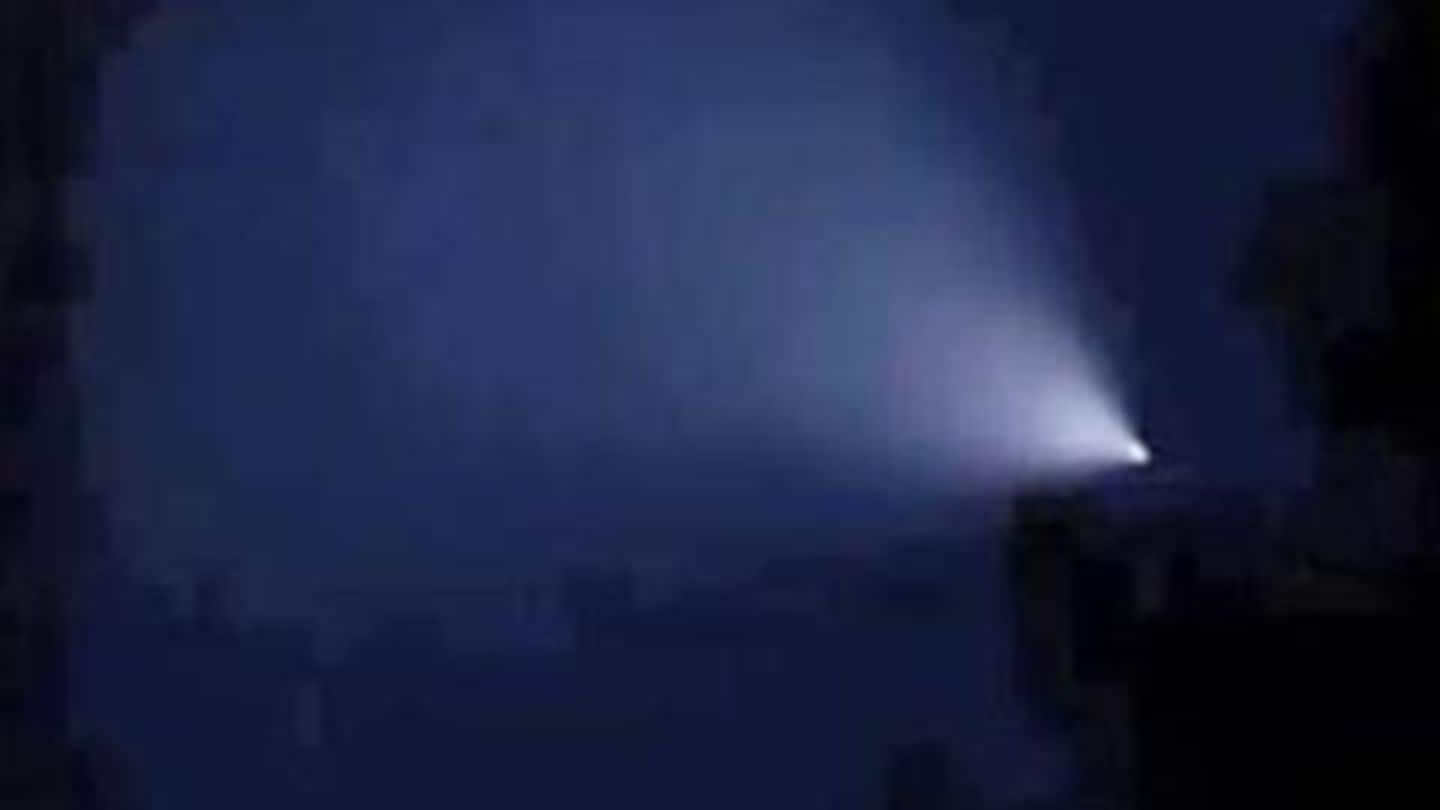 On Monday, people across India celebrated the launch of Chandrayaan-2, a landmark mission to explore an uncharted territory on the Moon. The spacecraft took to the skies on ISRO's GSLV Mk-III rocket and reached the targeted orbit some 15 minutes later. But, the weird part is, as Chandrayaan-2 soared, a number of Australians thought it was an alien UFO. Here's why.
Odd bolt of lightning spotted cruising over Australia
At the time of Chandrayaan-2's launch, people living in Australia's Northern Territory and Queensland witnessed a strange bolt of light cruising through the sky. It appeared brightly in the night sky (as it was 7:30 pm in the region) and disappeared shortly after 2-3 minutes. The sighting was reported to several media outlets, with people pondering over what the object really was.
Then, many started speculating it was a UFO
As Australians had no clue about the launch of India's Chandrayaan-2 at that time, the onlookers started coming up with wild theories. Some said that the bright object seen in the sky was a meteor, while others claimed it was an alien UFO. One individual, Jacob Blunt, even tried shooting the object down with his Nerf gun, thinking it was a UFO.
Later, the confusion was cleared by Australian media
Later, ABC North West Queensland clarified that the lightning bolt was India's Chandrayaan-2. They consulted Professor Jonti Horner from the University of Southern Queensland and determined that the light "looks like what you get when a spacecraft above the atmosphere engages its rockets and does a burn." And, therefore, considering the timing, it was likely to be the "Indian mission to the moon."
Here's the clarification from the outlet
Chandrayaan-2 will take nearly two months to reach Moon
Meanwhile, Chandrayaan-2 is coasting in an Earth-bound orbit, waiting for the opportunity to transition into the lunar orbit. It will take nearly two months to reach the satellite and then attempt a landing on the lunar south pole, which would be a big challenge for ISRO. The orbiter element of the craft will remain in space, while the lander and rover will touch down.