Bill Gates backs 'shut down' to combat COVID-19 outbreak
Bill Gates backs 'shut down' to combat COVID-19 outbreak
Written by
Shubham Sharma
Mar 19, 2020, 11:40 am
3 min read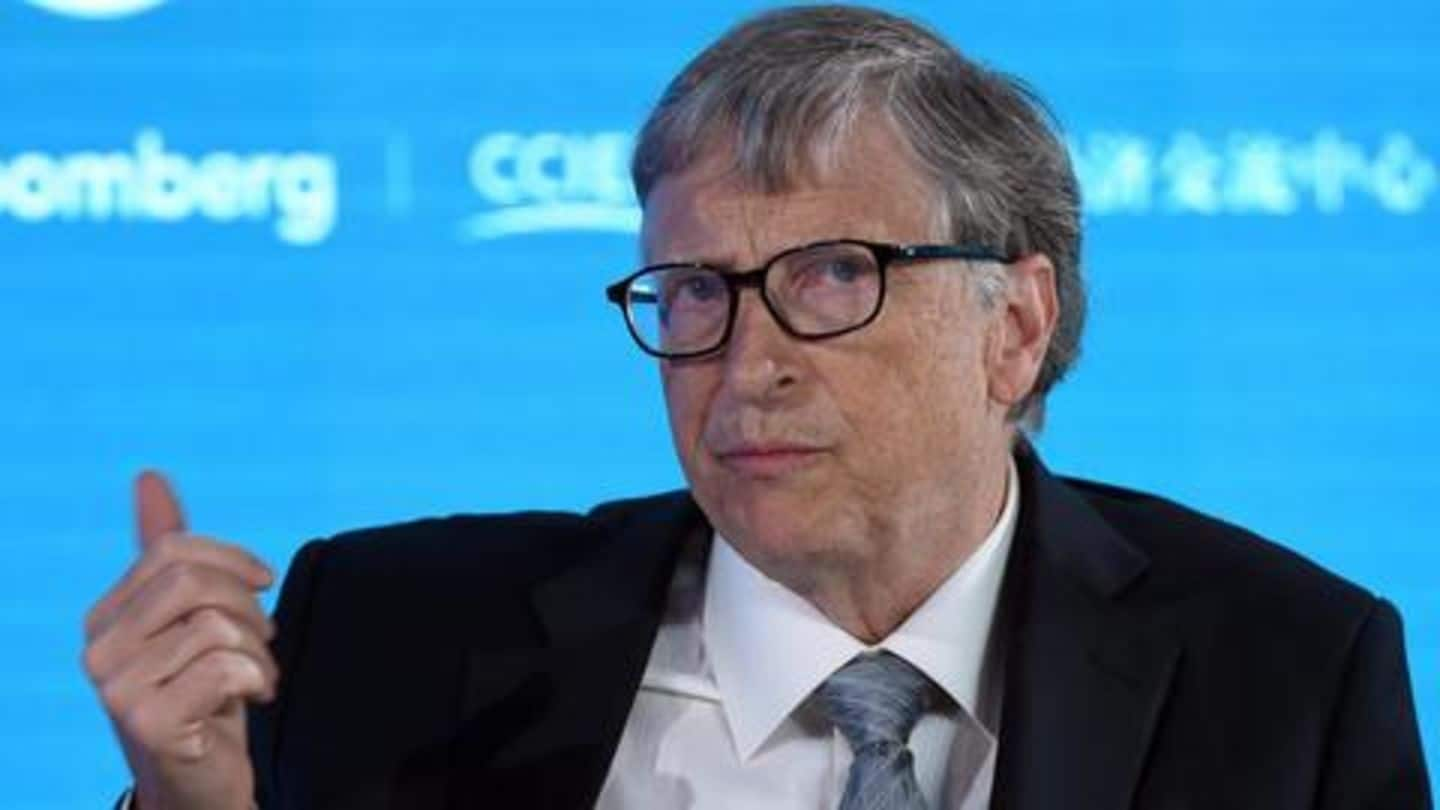 As the novel coronavirus disease COVID-19 continues to wreak havoc around the world, Bill Gates is urging the public 'stay calm'. In a recent 'Ask Me Anything' session on Reddit, the Microsoft co-founder called the spread of the virus an 'unprecedented' situation and backed the approach of proactive testing and shut down as the only way to combat it. Here's all about it.
Why is "shut down" critical
While answering questions covering different aspects of COVID-19, Gates highlighted the importance of proactive testing and shut down "so that the infection rate drops dramatically to let us go back to normal as soon as possible." "If you don't do this then the disease will spread to a high percentage of the population and your hospitals will be overloaded with cases," he noted.
Strategy helped reduce infection rates in China
Gates added that the testing-shutdown model works and has drastically reduced infection rates in China. "When they realized how serious it was they did strong social isolation. Of course, that isolation created a lot of difficulties...but they were able to stop the case spread. A combination of testing and social isolation clearly works and that is all we have until we get a vaccine."
Countries could get back up in 6-10 weeks
That said, Gates further noted that the economic impact of enforcing a shutdown would be large, but countries doing it effectively could bounce back in weeks. "If a country does a good job with testing and "shut down" then within 6-10 weeks they should see very few cases and be able to open back up," he said
However, situation in developing nations major point of concern
"I worry about all the economic damage but even worse will be how this will affect the developing countries who cannot do the social distancing the same way as rich countries and whose hospital capacity is much lower," Gates while describing the problem at hand.
Meanwhile, the work on vaccines is going on
As for the work being done, Gates said that "over 6 different efforts are going on to make a vaccine." "Some use a new approach called RNA," he said, noting that "we will have to build lots of manufacturing for the different approaches knowing that some of them will not work. [And] we will need literally billions of vaccines to protect the world."
Vaccines could take months, he noted
"Vaccines require testing to make sure they are safe...The first vaccines we get will go to health care workers and critical workers. This could happen before 18 months if everything goes well but we...are being careful not to promise this when we're not sure."
Gates has focused on health for years
The comments from Gates come a few days after he decided to leave the board of Microsoft, the company he co-founded four decades ago, and Berkshire Hathaway to focus on the work being done by Bill and Melinda Gates Foundation, a non-profit organization. Over the years, Gates has channeled his wealth into this foundation to help focus on health and wellness around the world.
Gates had warned about an epidemic like this in 2015
We were warned and we ignored it. If there's one lesson here: it's listen to the experts (not journalists, politicians, or "media personalities", whatever the F that is) pic.twitter.com/5YWFIcRJ46

— Dr. Cameron Sepah 🤴🏻 🧝🏻‍♂️ 🧙🏻‍♂️ 🤵🏻 (@DrSepah) March 18, 2020