Indonesia: British woman jailed for slapping immigration official
Indonesia: British woman jailed for slapping immigration official
Written by
Shiladitya Ray
Feb 06, 2019, 06:17 pm
2 min read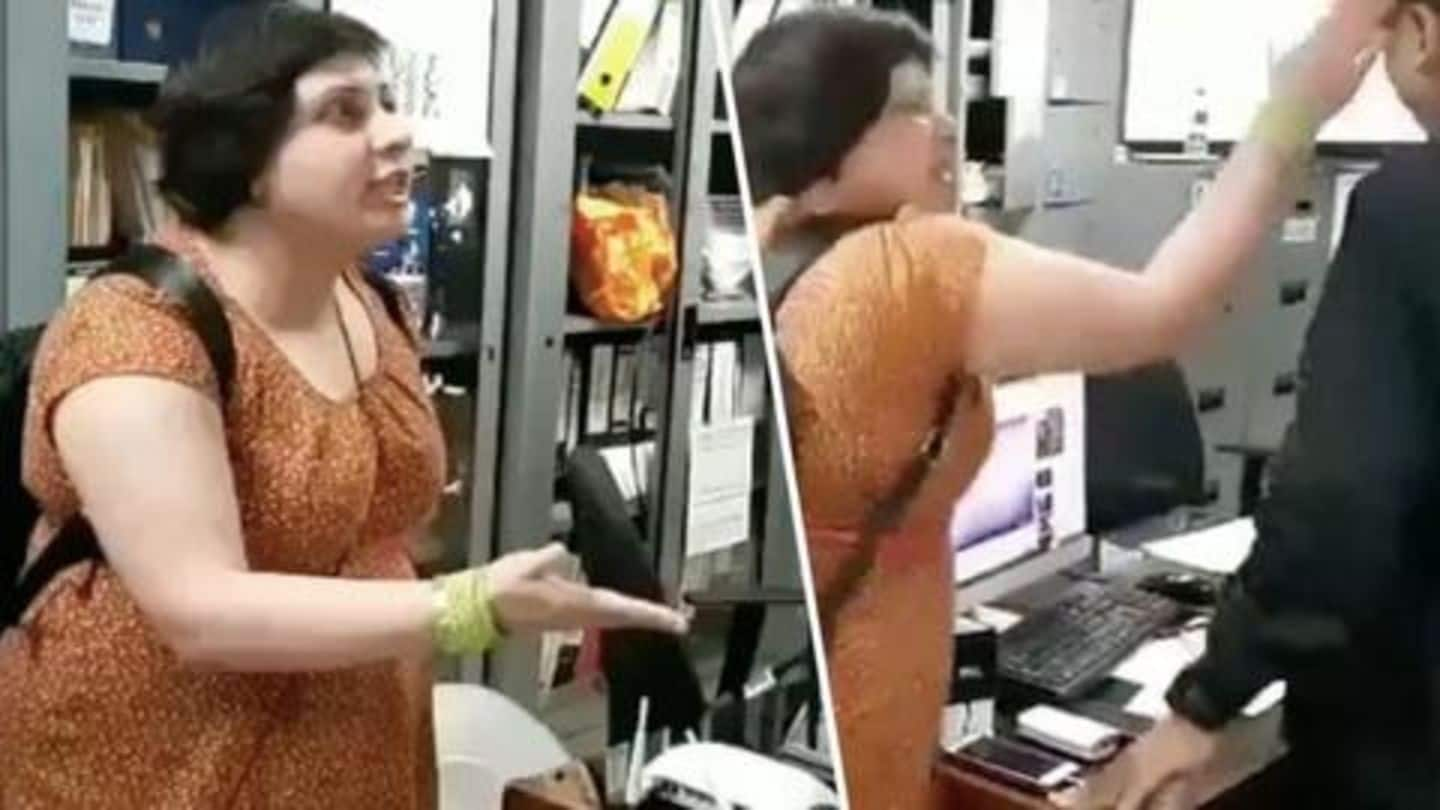 On Wednesday, an Indonesian court sentenced a British woman to six months in prison for slapping an immigration officer in the face after an argument over a fine for overstaying. The jail sentence handed to the woman, Auj-e Taqaddas, however, was lighter than the one-year prison term initially sought for the offense. Here are the details.
The incident took place in July last year
The slapping incident had taken place in Bali in July last year. Taqaddas had unlawfully extended her stay in Indonesia by about 160 days, and had been asked to pay around $3,500 in fines for the same. However, she refused, and got into an argument with an immigration officer. The argument had resulted in an altercation, a video of which then went viral.
The argument escalated into a physical altercation
In the video, an agitated Taqaddas was seen shouting at the immigration officer and abusing him in the Bali airport. She also got into a physical altercation in a bid to try and grab her passport from the officer. After failing to do so, she accused him of making her miss her flight, and slapped him across the face.
WATCH: A video of the woman abusing the officer
On Wednesday, Taqaddas was forcibly brought to court
Despite being summoned to court, Taqaddas missed several court dates. However, on Wednesday, she was forcibly brought to court and detained after the court found her guilty of assaulting the officer. Yet, Taqaddas has no intention of taking her punishment lying down - she has said that she will appeal her sentence.