Canada's 150th anniversary: Canada throws the party of all parties
Canada's 150th anniversary: Canada throws the party of all parties
Written by
Anupama Vijayakumar
Jul 02, 2017, 02:10 pm
2 min read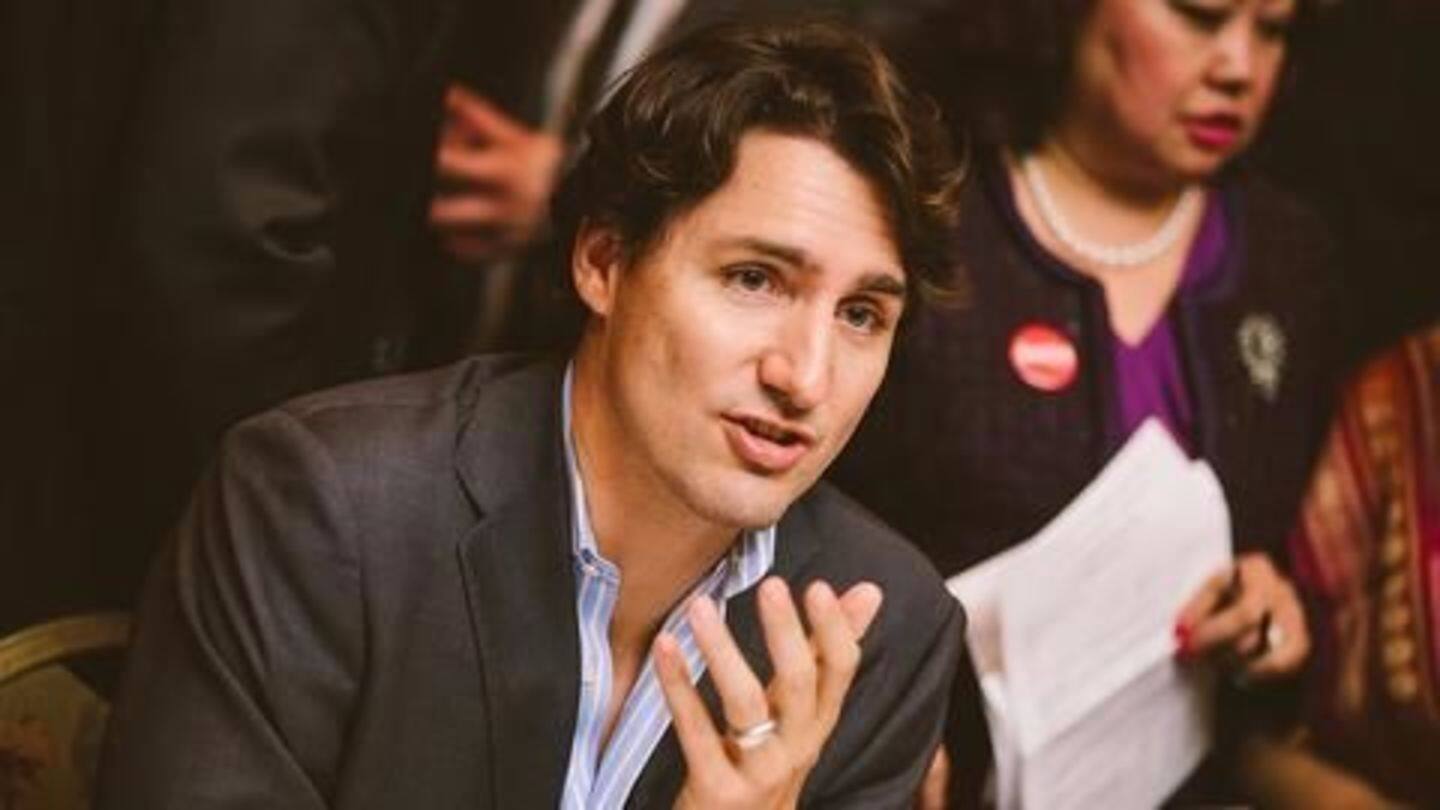 Canada celebrated its 150th anniversary with a nation-wide party, that has been in planning for years. Undeterred by rains, thousands of people joined in on the celebrations conducted at the Parliament Hill in Ottawa. Addressing the gathering in both English and French, Canadian PM remembered celebrated inclusiveness as a key attribute of the Canadian spirit. Let's know all about Canada's big party!
Canada Day, celebrated on July 1 commemorates the merger of four former British colonies to form the state of Canada in 1867. Canada later achieved complete autonomy in 1931 and was transferred legal powers including the power to amend the constitution in 1982.
150 will only happen once!
Thousands of Canadians who poured into the Parliament Hill at Ottawa were entertained by those including, aerobics squadron, the Snow birds and theatre giant Cirque du Soleil. Bono and The Edge, lead singer and lead guitarist and backing vocalist for renowned rock band U2 also delivered an acoustic performance. The celebrations concluded with a colourful display of fireworks.
PM Justin Trudeau reflects on Canada's past, present and future
Trudeau's statement, "We don't care where you're from or what religion you practise, or whom you love - you are all welcome in Canada," was welcomed with loud cheers. He further urged the crowd, to reflect on the past, celebrate today and commit themselves to the future. Remembering the oppression of indigenous people, he said that there was work to be done towards reconciliation.
Indigenous people protest
Even as Canada partied on, with the performances from a number of indigenous artists, some of them decried the anniversary, calling it a celebration of 150 years of colonization. They even set up a 'reoccupation teepee' at the Parliament hill and held a 'sunrise ceremony'. Jess Bolduc, one of the indigenous people's representatives hoped that the day would epitomize "conversation and dialogue".
Maple, maple, Maplecious!
Attempting to capitalize on Canada Day, businesses incorporated a Canadian flair to their products. While KFC temporarily re-branded itself with a Canadian slang as K'ehFC, Kelloggs released birthday cake-flavoured fruit oops. Those including Cheerios and Tim Horton further introduced maple-flavoured products.