India expels Chinese journalists
India expels Chinese journalists
Jul 25, 2016, 07:07 pm
2 min read
Three Chinese journalists have been asked to leave India as they were suspected of impersonating officials to gain entry to restricted areas. The Indian Government said the journalists' visas expired in January and after multiple extensions, further renewals weren't possible. The Chinese media insisted India's actions on expelling the Chinese journalists were in response to China blocking India's membership to National Suppliers Group (NSG).
French journalist expelled
Fate of foreign journalists in China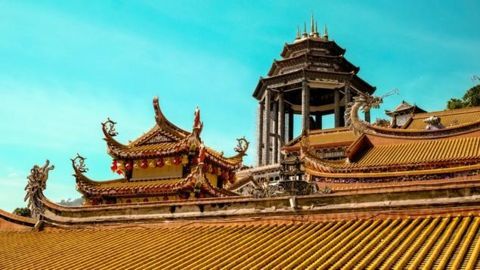 Delaying or non-renewal of visas is a commonly adopted tactic in several countries, but expulsion is indicative of disapproval of a foreign journalist's reporting. Very recently, China expelled a French journalist who had been critical of China's handling of the restive Xinjiang Uyghur Autonomous Region (XUAR). China was miffed; it called the reporting 'fabricated' and refused to renew the journalist's visa.
Foreign journalists often face expulsion
In recent months, BBC journalists were expelled from North Korea for 'insulting the dignity' of North Korea; French journalists who had travelled with a human rights activist to investigate homophobic attacks were expelled from Morocco; another French journalist was expelled from Egypt without reason.
The three journalists that were expelled, work with the Chinese state run news agency, Xinhua. Two of these are senior journalists who run the Mumbai and Delhi Bureau of Xinhua in India. The journalists confirmed that no reason in writing had been provided for denial of their visa renewal. Beijing has threatened that Indians should expect a more troublesome visa process, henceforth.
Was India's move justified?
Were India's actions warranted?
Conflicting reports on this suggested that Chinese journalists meeting Tibetan activists in Bangalore was a concern. This was rejected as Chinese media personnel routinely meet with the Dalai Lama group. Despite repeated requests, the MHA refused to reconsider, and insisted that the journalists return to China. A former secretary in the MEA suggested that India's aggravation was inconsiderate of future repercussions.
Visa snubs: Common tactics by China & India
Earlier this year India granted visa to a Germany based Uyghur leader, Dolkun Isa, allowing him to a attend a conference in Dharamsala. Chinese dissidents like Dolkun Isa are in exile. As expected, China reacted with hostility.