US Justice Department mulls inquiry into Clinton foundation
US Justice Department mulls inquiry into Clinton foundation
Written by
Anupama Vijayakumar
Nov 15, 2017, 03:47 pm
2 min read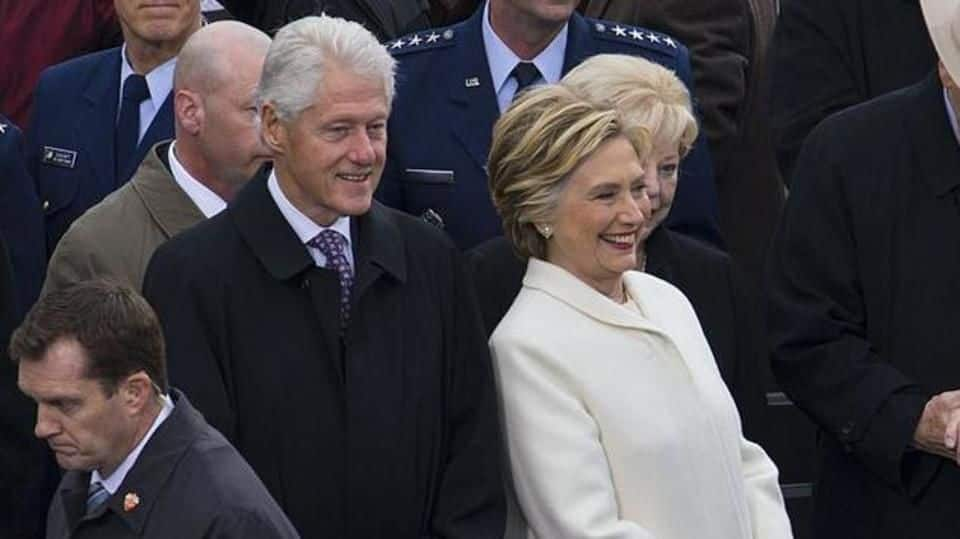 US media is currently rife with reports on President Donald Trump's alleged connections to the Kremlin. Meanwhile, the US Justice Department has revealed that it's considering launching an inquiry into the Clinton Foundation. It plans on investigating the Uranium One deal which handed over one-fifth of the US's uranium supply to the Russian company, Rosatom, reportedly in exchange for funding to the Clinton Foundation.
After Trump, Hillary Clinton, Obama being investigated for Russia ties
On 25 October, Republican committees started parallel inquiries into former-US President Barack Obama and 2016 presidential candidate Hillary Clinton. Obama and Clinton are under the scanner for approving a controversial uranium deal with Russia. Additionally, the committees are probing the FBI's decision to not charge Clinton for using her private e-mail server for conducting government business as secretary of state during the Obama administration.
What context is this happening in?
Trump raised Clinton's use of private e-mail server as an issue to undermine her credibility during the 2016 presidential campaign. This was followed by an FBI investigation into the matter, which in turn diminished her chances of winning. More recently, Trump had highlighted Obama's and Clinton's complicity in the Russia uranium deal as "the biggest story Fake media doesn't want to follow."
Democrats: The inquiries are a massive diversion
Clinton previously dismissed the allegations as "baloney." In a statement, Democrat congressmen Elijah Cummings and John Conyers termed the investigation "a massive diversion to distract from the lack of Republican oversight of the Trump administration and the national security threat that Russia poses."
Why is the Uranium One deal such a big deal?
Uranium One was a Canadian company that owned one-fifth of America's uranium supply. It was acquired by Russian state-owned firm Rosatom in 2010 Various agencies under the Obama administration, including the state department headed by Clinton allegedly approved the deal after the Clinton Charitable Foundation received $145m in donations. Moreover, the foundation didn't disclose donor details to the public despite pledging to do so.
The justice department may proceed to appoint a special counsel to look into the Clinton Foundation. Attorney General Jeff Sessions recently assured that the justice department will do its job "without political influence." Trump had earlier stated that it was "the saddest thing" that he couldn't meddle with the department. This raises a possibility that Trump aides may influence the investigation against the Clintons.