Coronavirus death toll crosses 1,000; WHO team arrives in China
Coronavirus death toll crosses 1,000; WHO team arrives in China
Feb 11, 2020, 11:49 am
2 min read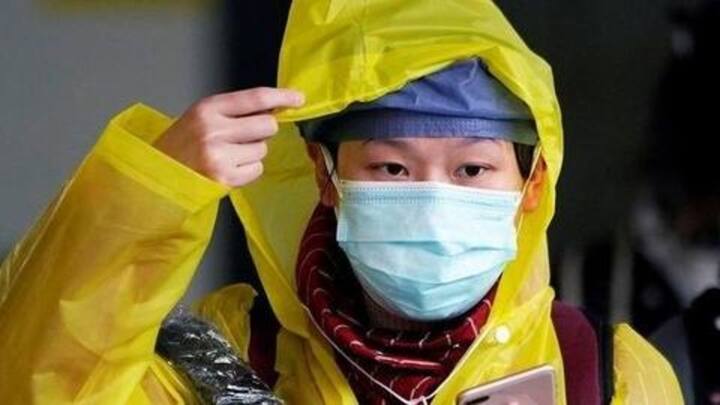 The fast-spreading 2019 Novel Coronavirus (2019-nCoV) has claimed over 1,000 lives, Chinese authorities confirmed on Tuesday. Health authorities recorded 108 new fatalities in mainland China on Monday, the highest in a day since the outbreak began. The virus has also infected over 43,108 people worldwide, with over 42,000 cases reported in mainland China alone. Here are more details.
Confirmed coronavirus cases in China total 42,634
With the latest fatalities, the death toll in mainland China touched 1,016. Further, 2,478 new coronavirus cases were reported in mainland China on Tuesday, taking the total number of cases to 42,634. This excludes 319 cases reported in 24 other countries where the virus has managed to spread, despite China locking down around 50 million people in its Hubei province, where the virus originated.
99% population in Wuhan screened for coronavirus
According to Global Times, health authorities have screened 10.59 million people in Wuhan, 99% of the city's population. Notably, the Hubei province has alone recorded 974 deaths. The only deaths outside mainland China include one in Hone Kong and one in the Philippines.
The 2019-nCoV is a new strain of coronavirus belonging to the same family as SARS, MERS and the common cold virus. It was first detected in Hubei's Wuhan in mid-December and is believed to have spread from a seafood market. The virus causes flu-like symptoms in hosts, and in severe cases, an infection may lead to pneumonia, multiple organ failure, or death.
Outbreak exposed shortcomings in China's system: President Xi Jinping
As the outbreak escalated, Chinese President Xi Jinping made a public appearance on Monday and admitted that the coronavirus outbreak "exposed shortcomings in China's disease prevention and control system." The President called for intensified efforts to tackle the virus and aid for affected businesses to prevent layoffs. He also said that the outbreak's impact on China's economy will only be temporary.
WHO sends team of experts to China
Meanwhile, the World Health Organization—which recognized the outbreak as a global health emergency—sent a team of experts to China on Monday. WHO Director-General Dr. Tedros Adhanom Ghebreyesus said the team will "lay the groundwork for a larger international team," set to join them "as soon as possible." Tedros also expressed concern over cases where people with no travel history to China were infected.