Wuhan coronavirus outbreak declared 'global health emergency' by WHO
Wuhan coronavirus outbreak declared 'global health emergency' by WHO
Written by
Siddhant Pandey
Jan 31, 2020, 11:46 am
3 min read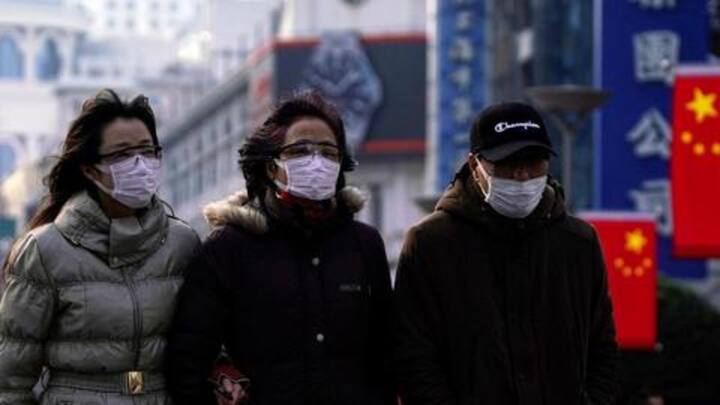 The World Health Organization on Thursday declared the ongoing coronavirus outbreak a global health emergency. Since it was detected in mid-December, the 2019 Novel Coronavirus (2019-nCoV) or "Wuhan Coronavirus," has killed at least 213 people in China and infected almost 10,000 people worldwide. WHO said that the move would help it better contain the spread of the viral infection. Here are more details.
WHO declared global health emergency after Thursday Emergency Committee meet
WHO had on Thursday called an Emergency Committee meeting. After the meeting, the world health body declared the 2019-nCoV outbreak a Public Health Emergency of International Concern (PHEIC). WHO Director-General Tedros Adhanom Ghebreyesus said, "The main reason for this declaration is not what is happening in China but what is happening in other countries." There are now 98 confirmed coronavirus cases across 18 countries.
Coronavirus first detected in China's Wuhan in mid-December
The 2019-nCoV was first detected in mid-December in Wuhan in China's Hubei province. The coronavirus impacts a host's respiratory system and causes symptoms like coughing, breathing difficulties, fever, and in severe cases, pneumonia, multiple organ failure or even death. The disease has since infected almost 10,000 people worldwide (with 99% of the cases reported in China) and killed 213 people.
Coronavirus cases witnessed in India, US, France, Thailand, etc.
Through people who visited Wuhan around the time of the outbreak, the coronavirus infection has spread to 18 countries. These nations include Thailand, Japan, Australia, South Korea, United States, Canada, France, etc. On Thursday, India too confirmed its first coronavirus case—a Kerala student who was studying in Wuhan. Cases of human-to-human transmission have also been observed in Germany, Japan, Vietnam, and the US.
WHO praised China for 'extraordinary' response to coronavirus
Dr. Tedros, however, praised China for its efforts to contain the viral outbreak. Speaking at a press conference in Geneva, the WHO Chief said that the "unprecedented outbreak" has been met with an "unprecedented response." He said, "Let me be clear, this (PHEIC) declaration is not a vote of no confidence in China," praising the Asian country for taking "extraordinary measures" to contain coronavirus.
China has locked down over dozen cities
China has locked down over a dozen cities in Hubei, where nearly all the deaths have taken place. People in Hubei have been told to work from home while the country has stepped up health operations. Notably, around 180 people have been cured of coronavirus. However, the country's economy—second-largest in the world—has taken a hit with other nations suspending all non-essential travel to China.
Many countries limited travel to China
Several airlines—including Air India and IndiGo in India—suspended flights to China. The US has advised citizens against traveling to China while Italy has suspended all flights to the country. Reportedly, Pakistan has also suspended all flights to and from China. Google, Ikea, Starbucks, and Tesla have shut shops there. However, WHO Chief said there is no reason to limit trade or travel to China.
WHO has only declared 5 global health emergencies in past
In the past, WHO has only declared a PHEIC five times: the 2009 H1N1 outbreak (Swine flu), 2014 Polio outbreak, 2016 Zika outbreak, and the 2014 and 2019 Ebola outbreak. WHO said it declared coronavirus a global emergency fearing that if the virus were to spread to lower and middle-income nations, the outbreak could become extremely challenging, as evidenced by the Ebola outbreak.