First case of coronavirus reported in India, patient in Kerala
First case of coronavirus reported in India, patient in Kerala
Jan 30, 2020, 02:59 pm
3 min read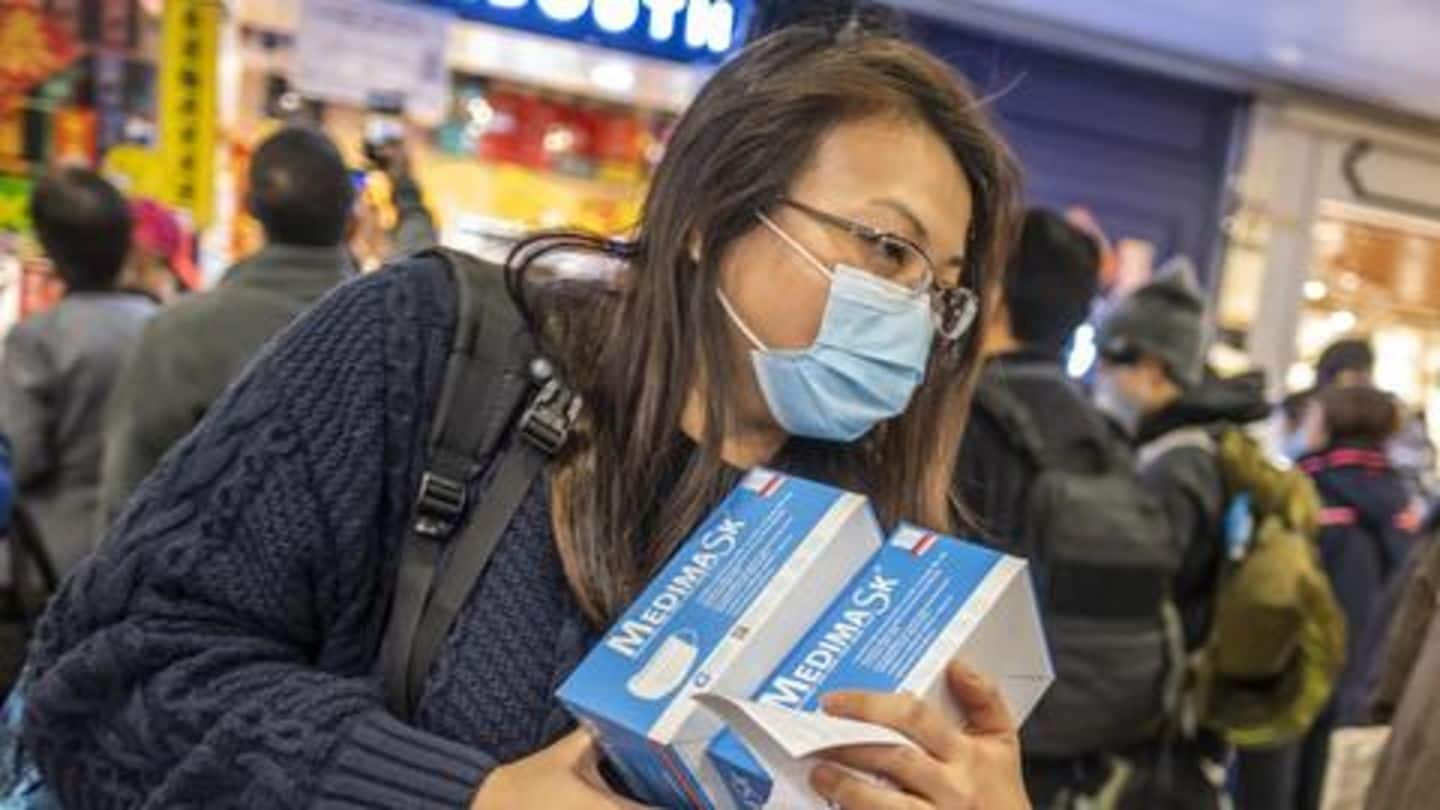 The first case of coronavirus was reported from India's Kerala on Thursday. The virus, that has killed nearly 170 in China, has infected a student who returned from Wuhan University said officials. As per reports, the patient is said to be stable and is being closely monitored. Meanwhile, Indian authorities have also started the process of evacuating citizens from China.
After outbreak in Wuhan, Chinese cities were put under lockdown
Coronavirus outbreak happened in Wuhan, and before officials could understand much about the disease, it started killing people. To keep a check, China took an unprecedented step of locking down cities, starting from the epicenter. As many as 5 cities were put under siege, adversely affecting the celebrations of Chinese New Year. Since last week, massive steps have been taken to minimize damage.
Infected people can have trouble breathing
The current outbreak involves a new strain of coronavirus—called 2019-nCov or Wuhan coronavirus—first detected in mid-December. Since it is a new strain, there's no medicine, treatment or vaccine for it yet. The virus impacts a host's respiratory system and causes symptoms like cough, breathing difficulties, and fever. In severe cases, it may cause pneumonia, multiple organ failure or even death.
China gave details of virus, scientists began working on vaccine
With little information available, scientists are racing against time to develop a vaccine. A laboratory in San Diego is using a new type of DNA to develop a vaccine — INO-4800. The first human trials could be done in summer. Explaining the process, an official said once China shared details of the virus' DNA, they used technology to design a vaccine within three hours.
Study claimed India is among top 30 countries at high-risk
Considering India's close proximity to China, the country faces a high risk of getting impacted due to the outbreak. Researchers at the UK's University of Southampton did a study on countries that are at a risk, keeping in mind the number of travelers flying out of China. While Thailand and Japan took number 1 and 2 positions respectively, India was placed on 23rd spot.
A form, purportedly, meant for evacuation has been circulated
Indian authorities have advised against traveling to China, and also reportedly started the process of evacuating citizens. A form that was circulated on "Indians in Wuhan" WeChat group underlined that those willing to return home will have to undergo a mandatory 14-day quarantine upon touchdown. It also states that a willing evacuee can be turned down too, and kept in China after medical tests.
Nearly 400 people have been kept under observation across Kerala, and some people in Delhi and Mumbai have also been put in isolation wards. While scientists across the world are working overtime to develop a vaccine, the Press Information Bureau sparked a row yesterday when it suggested homeopathy and unani medicines to tackle the deadly virus. Many on Twitter slammed PIB's "indifference".
PIB's suggestions were controversial, to say the least
Besides suggesting people maintain hygiene and using masks in public places, PIB also said drinking Shadang Paniya (Musta, Parpat, Usheer, Chandan, Udeechya & Nagar) processed water will keep the disease at bay. PIB also claimed taking 5 gm of Agastya Harityaki daily will help prevent the disease. Having tulsi daily will be helpful too, the government said. You can read the release here: https://pib.gov.in/PressReleasePage.aspx?PRID=1600895.
Don't spread misinformation: Twitter user told PIB
Coronavirus is a serious infection. As serious as it gets.

DO NOT ASK PEOPLE TO TAKE PLACEBOS, YOU GASBAGS.

Shame on you @PIB_India for spreading misinformation. It's criminal. https://t.co/5VlSo5wqX5

— Kamlesh K Singh (@kamleshksingh) January 29, 2020