Iran: 44 dead, 103 injured in a deadly train collision
Iran: 44 dead, 103 injured in a deadly train collision
Nov 27, 2016, 05:30 am
3 min read
At least 44 people were killed in a deadly train collision in northern Iraq in one of the worst rail disasters in the country. Provincial Governor Mohammad Reza Khabbaz said the crash took place in Semnan province on the main line between Tehran and Mashhad, Iran's second city. The death toll reportedly kept climbing throughout the day while around 103 injured people were hospitalized.
A passenger train smashed into an express train
An express train from Tabriz had stopped in the northwest to Mashhad. Two coaches burst into flames when a passenger train from Semnan to Mashhad behind the express smashed into the back of it at 7:50 am (local time). The first four coaches of the second train derailed and overturned. It was reported that human error could have caused the ghastly Iranian disaster.
Firefighters battled the blaze
The coaches' windows shattered as the firefighters battled the blaze and rescue workers searched for victims. One of the hospitalized passengers said, "I was sleeping when the crash happened. I thought it was an air strike. When I opened my eyes, there was blood everywhere."
The injured were airlifted to hospitals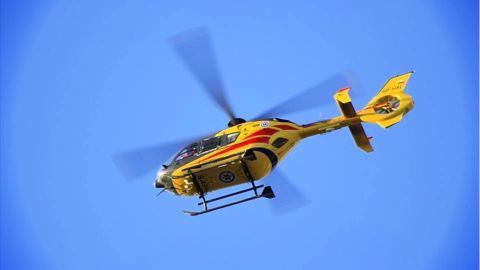 Semnan province's Red Crescent Director, Hassan Shokrollahi, stated the remote location of the crash site, between Semnan and Damghan, had complicated rescue efforts. He said, "Due to the difficulty of access, only our helicopter has managed to reach the scene." The injured people were airlifted to hospitals in Damghan and Semnan. The Tehran-Mashhad line was closed briefly for investigation purposes.
Four trains collided with road vehicles so far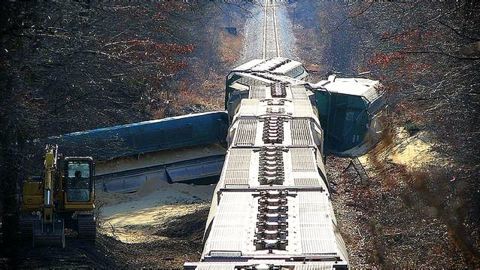 Iranian President Hassan Rouhani called for "all technical, administrative and preventive measures to be taken to prevent the recurrence of such an accident". According to reports, a collision on the same route between a freight train and passenger train left two dead and 30 injured in Jun'14. Trains in Iran have been involved in four collisions with road vehicles this year, including a truck.
Human error caused the accident
The Head of Iranian Railways Mohsen Poor-Seyed Aghaie stated, "For some unknown reasons due to human fault, the train (from Semnan) was ordered to move and so it hit the other train from behind."
Roads in Iran are considered deadly
While train collisions are rare, 328 people were killed in Iran's deadliest rail disaster when a train transporting petrol, Sulphur, and fertilizers exploded on 18 Feb'04. However, roads in Iran are considered dangerous as drivers reportedly show "scant regard" for rules. About 16,000 lives were lost on Iranian roads between Mar'15-Mar'16. An average of 28,000 deaths each year were registered a decade ago.