Lion air crash: Indonesian diver dies during search operation
Lion air crash: Indonesian diver dies during search operation
Nov 03, 2018, 04:02 pm
2 min read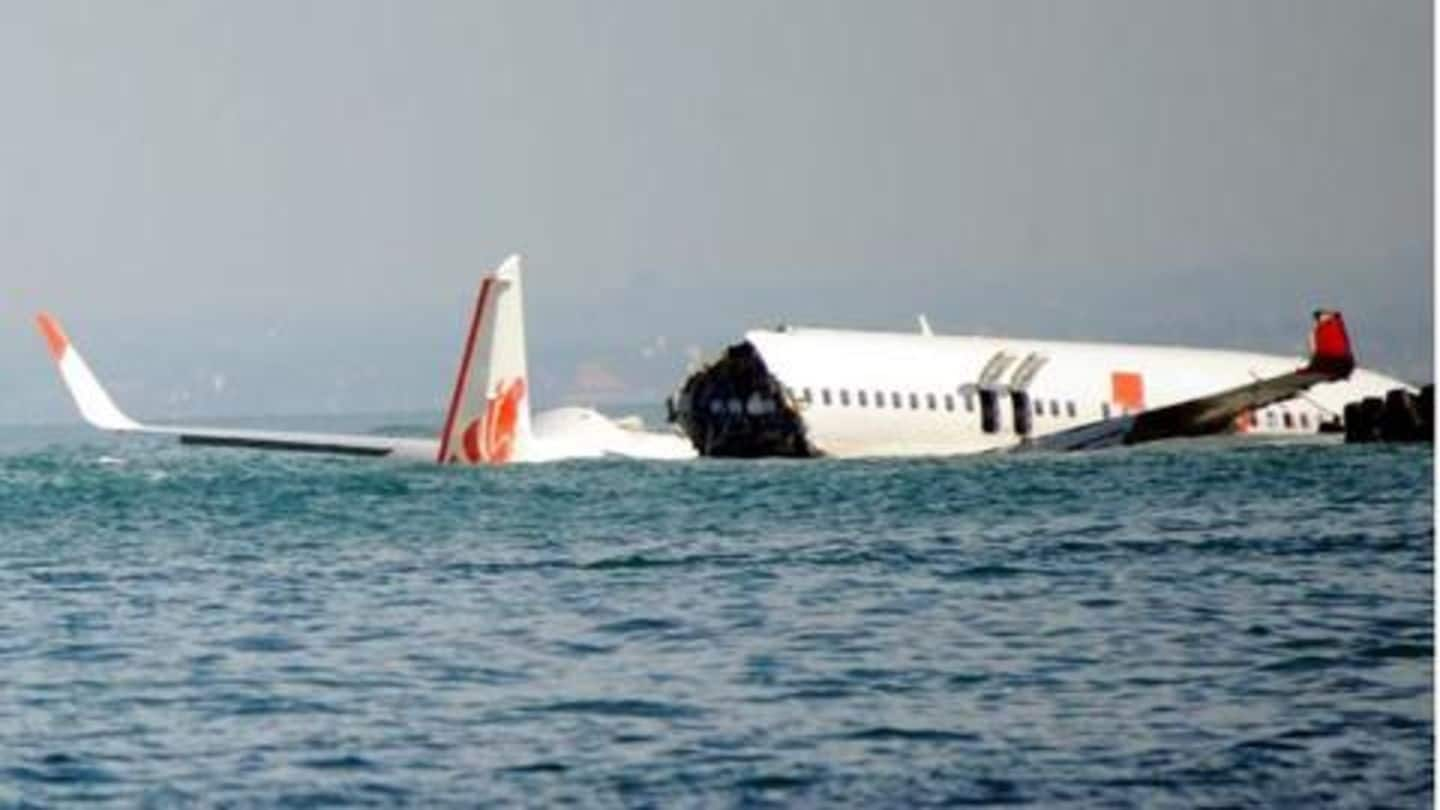 An Indonesian diver died while recovering body parts from the ill-fated Lion Air plane that crashed into the Java sea killing 189 people. Syachrul Anto, 48, who died yesterday, was part of the team searching for body parts and debris from the jet in the sea. He was a volunteer with the Search and Rescue Agency and is believed to have died from decompression.
Anto was an experienced diver. Had helped in many search-ops
An experienced diver, Anto had helped out in several evacuation operations, including the 2014 Air Asia Flight QZ8501 crash and ferry accidents around Indonesia. He was also a part of a humanitarian mission in Palu, which was rocked by an earthquake and tsunami last month.
Officials still looking for Cockpit Voice Recorder, a pivotal clue
The Lion Air plane that plummeted on Monday was on route from Jakarta to Pangkal Pinang city on Sumatra island. It plunged into the water just minutes after takeoff. Officials, on Thursday, retrieved the Flight Data Recorder but are still searching for the second black box, Cockpit Voice Recorder, which could answer the question as to why the brand new Boeing-737 MAX 8 crashed.
Lion Air also involved in a fatal 2004 crash
At least 73 bags containing body parts have been retrieved but only four have been identified. The budget carrier's admission that the doomed jet had a technical issue on a previous flight and also its abrupt fatal dive have raised questions about whether it had mechanical faults specific to the new model. Lion Air was also involved in a fatal 2004 crash.